In the US, 82% of women own at least one sex toy, followed by 74% of men. LGBTQ folks also own a ton of sex toys, spending 13.4% more on adult novelty products than their cis-straight counterparts.
Everybody loves sex toys, and most of us are using them, so why are they still such a taboo topic?
I mean, why wouldn't you want to maximize the pleasure that your body can give you? Why wouldn't you want eye-rolling, toe-curling, body-shaking orgasms?
You only live once, Mary.
That said, there are a LOT of sex toys on the market these days, and it can get confusing if you're familiar with the world of sexual toys.
Here we break down the best sex toys online into the following categories:
Female Sex Toys
Male Sex Toys
Couples Sex Toys
Long Distance Sex Toys
Vibrators
BDSM Sex Toys
Fleshlights
Prostate Massagers
Anal Toys
Dildos
Sex Machines
We'll explain some background info, give you our picks for the top sex toys, and even give you some quick prices and features for any lazy readers out there. You know who you are.
Ready? Let's dive in and change your life.
1. Female Sex Toys
Female sex toys refers to sex toys primarily designed for women and people with vulvas, which could include trans and non-binary people too.
Sex toys for women usually fall under the category of vibrators, but there's a little bit of something for everyone!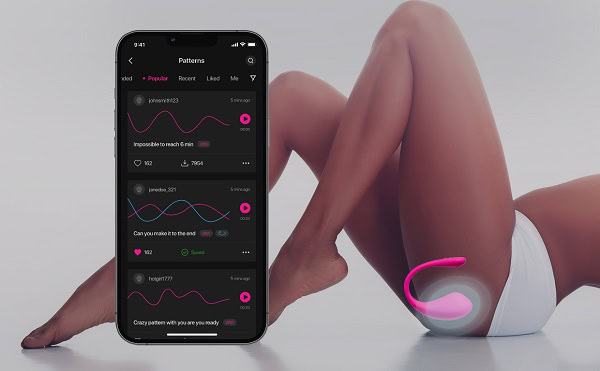 Current Price: $119
Battery Life: Up to 4 hours
Modes: Unlimited app control
Use: Internal G-spot vibes
Best Bit: Make your own vibration patterns with the app
One of the best sex toys for women by a longshot, the Lovense Lush 3 is the latest iteration of Lovense's famous Lush G-spot egg vibrators.
Designed to be worn internally, the Lush 3 can be controlled via the Lovense Remote app on your phone, allowing for a hands-free orgasm. Your partner can even download the app and control the toy over Wi-Fi, so it's perfect for long-distance too.
It truly is an innovation.
The Lovense Remote app allows you to create unlimited vibration patterns, download user-created vibration modes, sync your vibrations to the beat of Spotify songs, and more.
If you can only buy one female sex toy in your life, make it this one.
Current Price: $149.00
Battery Life: 2 hours
Modes: 13 vibe modes & 10 patterns
Use: Rabbit vibrator (clit & G spot)
Best Bit: Posable G-spot stimulator for orgasmic precision
The We-Vibe Nova 2, at its core, is a rabbit vibrator. However, it's a VERY GOOD rabbit vibrator.
Designed to stimulate your clitoris externally and your G-spot internally, the We-Vibe Nova 2 can be connected to the We-Connect phone app, meaning you can control the toy with your phone OR the on-toy buttons according to your preference.
It's also a good long-distance sex toy option!
Made from smooth body-safe silicone, the Nova 2 has a posable G-spot arm, so you can perfectly pinpoint your sweet spot and get those legs shaking in no time.
Discover why this sex toy for women is just so damn good.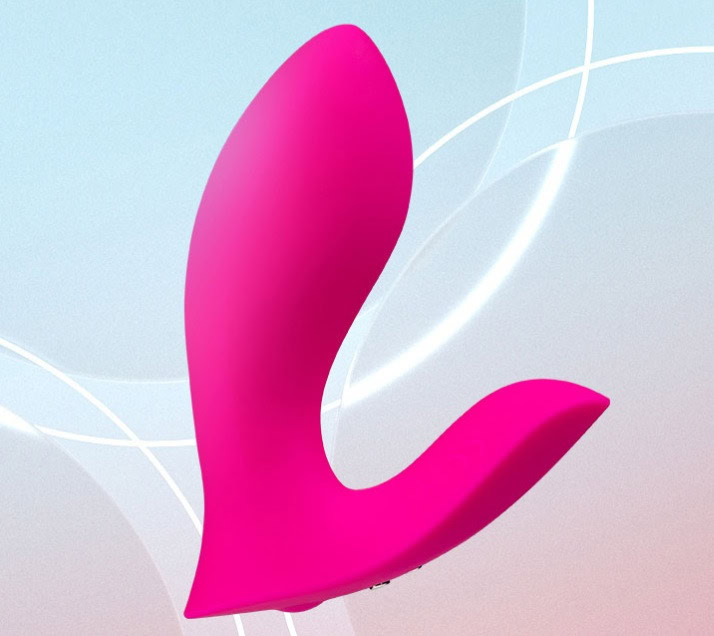 Current Price: $99.00
Battery Life: 2 hours
Modes: Unlimited app control
Use: Internal G-spot
Best Bit: "Come Hither" fingering movements
There's no professional way to say this – if you like getting fingered, you'll love the Lovense Flexer.
Designed with fingering-style motions in mind, this unique sex toy for women uses a "come hither" motion to stimulate the G-spot, gently stroking and caressing your most tender regions till you can't take it anymore.
The 2-hour battery life isn't the best, but this unique fingering experience makes up for it.
Current Price: $149.99
Battery Life: 3 hours
Modes: 4 speeds & 4 vibration patterns
Use: External
Best Bit: Deep, rumbly vibrations
When it comes to female sex toys, it's impossible not to mention the Magic Wand Vibrator. An updated version of the toy that started a sexual revolution in the 1970s, this vibrator WILL make you cum.
If you struggle to orgasm, the Magic Wand Vibrator has been used to break through that barrier for 50 years.
This new and updated version is charged via the wall, but is now cordless, so you can leave it plugged in or use it cordless – whatever is your preference.

With a flexible silicone head and a small selection of deep, rumbly vibrations… this is the only vibrator you'll ever need if you want to get soaking wet with pleasure.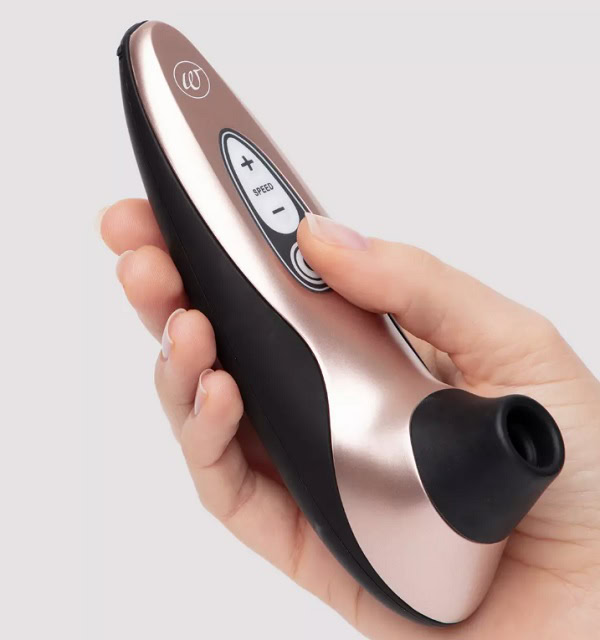 Current Price: $74.25
Battery Life: 4 hours
Modes: 6 intensity levels
Use: External clitoris
Best Bit: Unique clit-sucking experience
While a clit-sucking vibrator may not sound particularly erotic, prepare for some of the most intense orgasms of your life with this baby.
Gentle suction ("Pleasure Air Technology") pulsates through the most sensitive part of your clitoris, leading to unique and unforgettable experiences.
If you can ignore that it looks like a kazoo, this is one of the best female sex toys by far!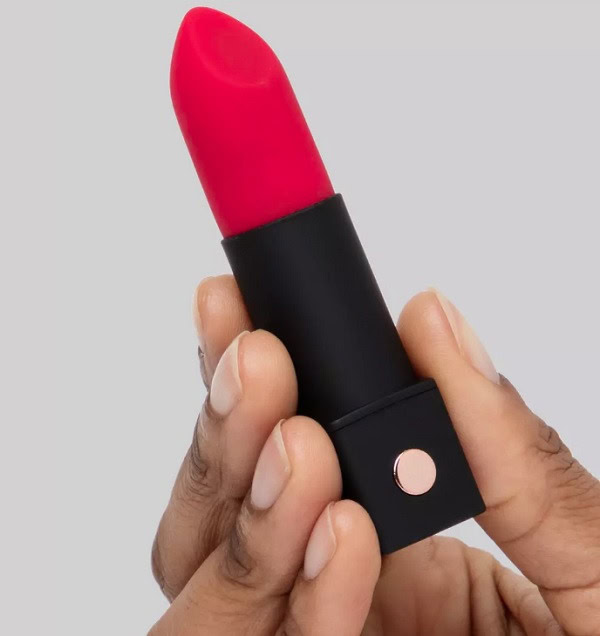 Current Price: $69.00
Battery Life: Up to 3 hours
Modes: Unlimited App Control
Use: External clitoris
Best Bit: Doesn't look like a vibrator!
Looking for female sex toys that can fly under the radar? Look no further than the Lovense Exomoon Lipstick Vibrator.
Disguised as lipstick, this sex toy would look perfectly at home in any handbag, making it perfect for getting busy on the go.
Connecting wirelessly to the Lovense Remote app, you can experiment with unlimited vibration patterns and even set the toy to react to noise in your environment, making it perfect for discreet public play.
Why not get a little cheeky?
2. Male Sex Toys
Male sex toys generally refers to sex toys for men and anyone who happens to have a penis. This could also include prostate massagers, though we've decided to give them their own section further down.
Sex toys for men usually refers to penis strokers and "pocket pussy" style sexual toys that you are supposed to hump or masturbate with. However, there are other toys, like penis vibrators too.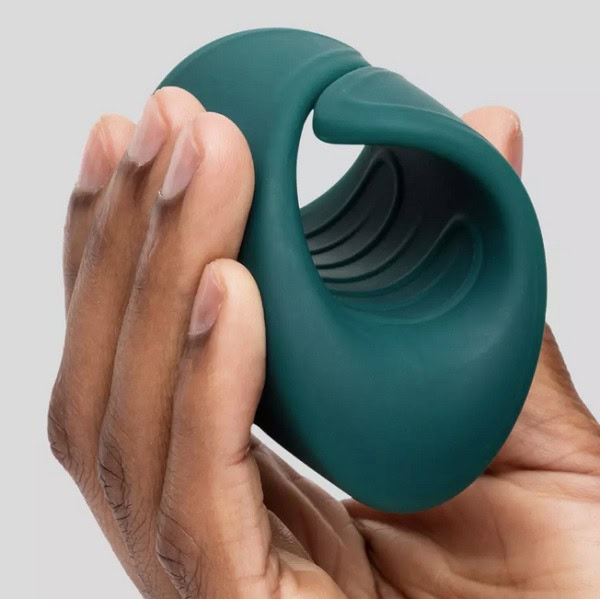 Current Price: $99.00
Battery Life: 2 hours
Modes: Unlimited app control
Use: Penis head vibrator
Best Bit: Intense frenulum stimulation
Designed to stimulate the frenulum, the most sensitive part of the penis head, the Lovense Gush is a unique sex toy for men who want something a little different.
You can wear the Lovense Gush as a penis vibrator and let your cock twitch as the sensations slowly build to a hands-free gushing orgasm. Alternatively, you can get a little lube and masturbate with the Gush, adding some extra vibes.
However you use it, the Gush will undoubtedly make you… gush.
I know, it was obvious, but we had to say it.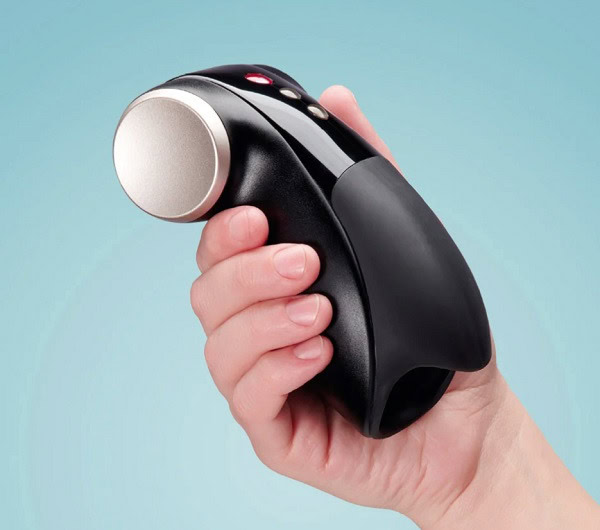 Current Price: $129.99
Battery Life: Up to 2 hours
Modes: 11 speeds & patterns
Use: Penis head vibrator
Best Bit: Internal reservoir to catch semen
Designed as a penis head vibrator, the Fun Factory Cobra Libre II comes with a unique 3.5-inch tunnel, allowing penises of various sizes to enjoy the sensations and climax without making a mess.
Once you're finished, the toy is 100% waterproof, so it's easy to rinse it out and use a little soap to get it looking brand new in no time.
Like the Lovense Gush, the idea here is to lie back, insert your cock, and let the toy's vibrations do ALL the work.
It's a truly lazy hands-free experience.
Current Price: $89.99
Battery Life: 90 mins
Modes: 3 speeds & 4 vibration modes
Use: Penis vibrator
Best Bit: Unique design
Designed as a wand massager meets penis stroker, this unique product from LoveHoney is one of the best sex toys for men who want to add some vibrations to their regular masturbation routine.
Made from smooth body-safe silicone, the Power Play Massage Wand is perfect for gliding across your throbbing cock, while the freely vibrating silicone flaps give you all the intense spine-chilling tingles you need.
Make yourself squirm.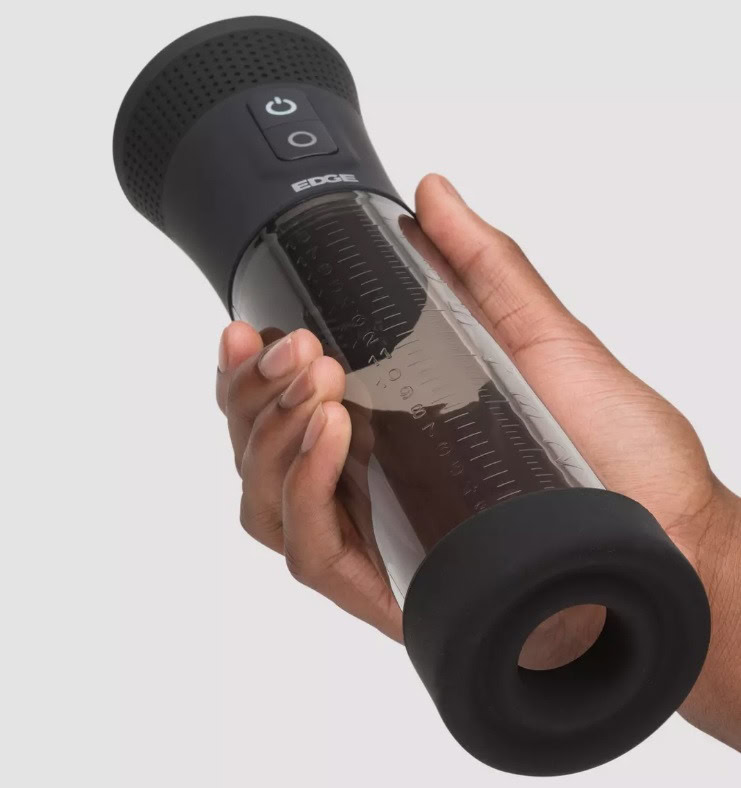 Current Price: $99.99
Modes: 3 suction levels
Use: Penis pump
Best Bit: Bigger erections
If you're looking for a penis pump that is super easy to use, then the Tracey Cox EDGE Automatic Penis Pump might be just what you need.
Designed to be used for 30 minutes every day (for best results), this male sex toy can help improve your sexual stamina, give you harder erections, and increase erection size up to 30% with regular use.
You won't have any complaints!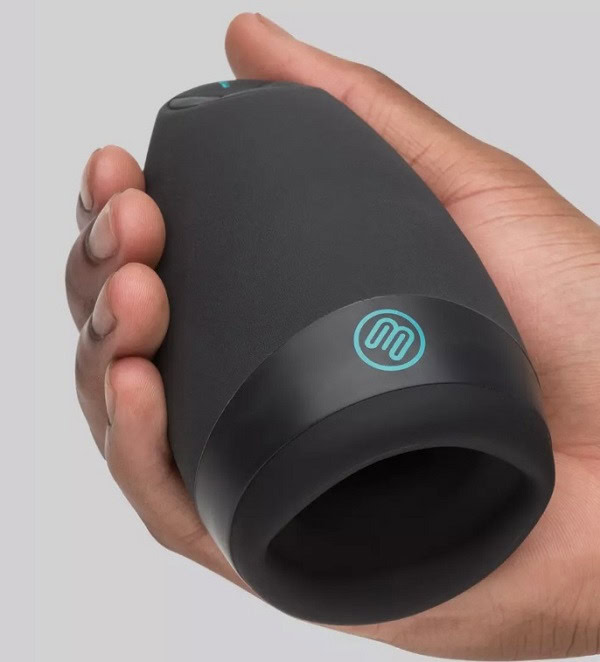 Current Price: $89.99
Battery Life: 1 hour
Modes: 3 speeds & 6 vibration patterns
Use: Penis massager
Best Bit: Warms up to 104°F for extra realism
A unique male sex toy designed to warm up to body temperature, the Blowmotion is a unique product that mimics blowjobs with added vibrations.
Lube up your cock and the toy, slide your erection inside and enjoy the warm, cozy vibrations that send chills down your spine.
The battery life may be lackluster, but there are few male sex toys like this on the market!
3. Couples Sex Toys
Sexual toys for couples can fall under a lot of different categories, but for this list, we're focusing on sex toys designed to improve sex (mainly penis-in-vagina sex) between partners.
If you're looking for couples sex toys to spice things up in the bedroom, we've got you covered.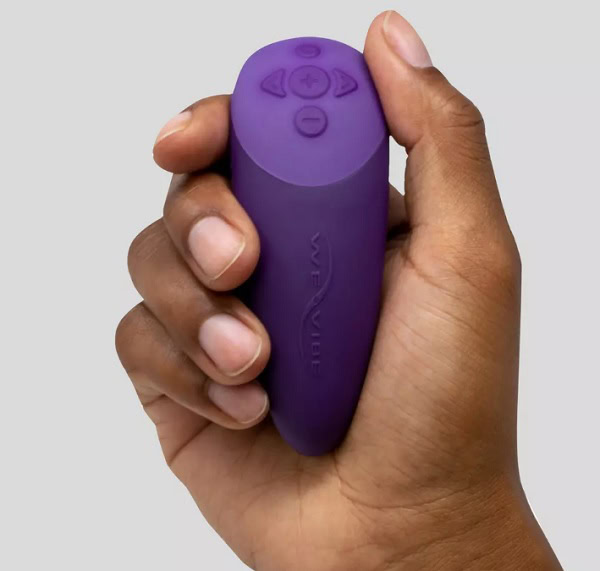 Current Price: $209.00
Battery Life: 90 mins
Modes: 3 speeds & 7 patterns
Use: Added vibrations during sex
Best Bit: Clitoral vibes while getting railed
We-Vibe specialize in couples sex toys (hence the name) and the We-Vibe Chorus is considered by many to be their flagship product.
Worn during penis-in-vagina sex, the We-Vibe Chorus adds extra clitoral vibrations to regular sex, adding extra sensation to both partners that can take regular sex to the next level.
It takes a little getting used to at first, but there's no going back. Believe us.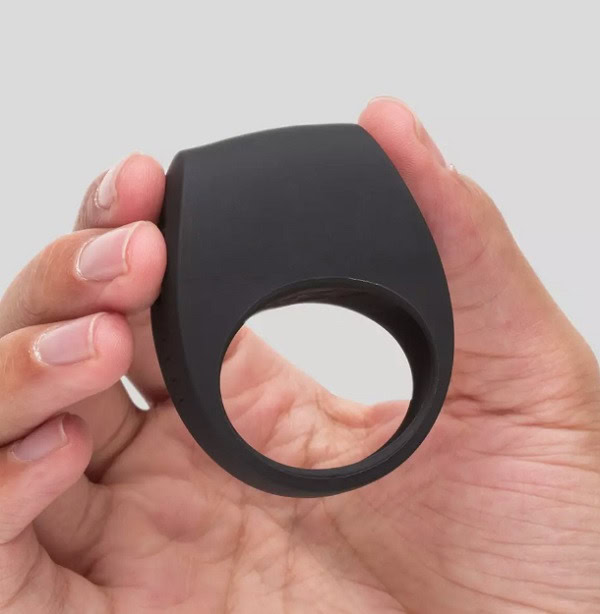 Current Price: $139.99
Battery Life: 4 hours
Modes: 6 vibration modes
Use: Vibrating cock ring worn during sex
Best Bit: Comfortable stretch silicone
Designed for harder and longer-lasting erections, the Lelo TOR 2 is the king of all cock rings.
Not only will this male sex toy make your erections better, but the 6 vibration modes add pleasure to you and your partner, especially if they have a clitoris.
Imagine longer sex sessions with a harder penis and powerful vibrations thrown into the mix. It's pricey, but it's one of the best couples sex toys for a reason.
Current Price: $99.00
Battery Life: 3 hours
Modes: Unlimited app control
Use: Discreet clitoral vibrator
Best Bit: Partner can control it from their phone
While it's not a couples sex toy per se, the Lovense Ferri Panty Vibrator is an excellent toy for couples who like to tease each other discreetly in public.
Smart and app-controlled, a woman can wear this inside her panties while her partner uses the Lovense Remote App to control the vibrations on their phone.
Looking to spice up your next date? This cheeky vibrator could be just the ticket.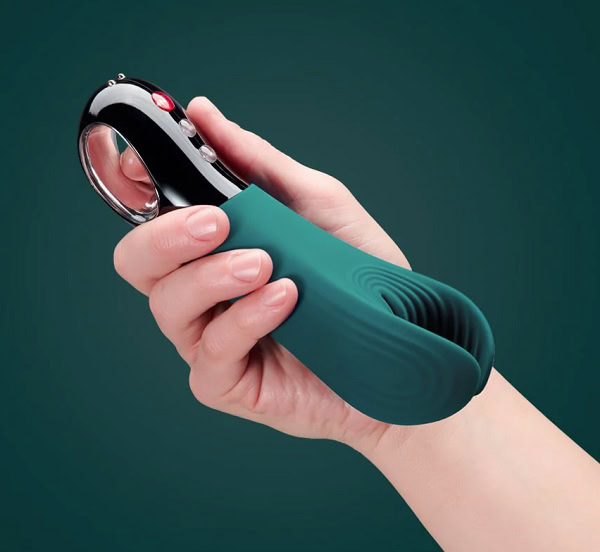 Current Price: $139.99
Battery Life: Up to 2 hours
Modes: 6 speeds & 6 vibration modes
Use: Penis vibrator
Best Bit: Can be used on various body parts
While the Fun Factory Manta is designed as a vibrating penis stroker, the unique style of this couples sex toy makes it perfect for all kinds of play.
At its core, this couples sex toy is a vibrating wand with 2 shaking silicone flaps at the end. You can use this on penises, clits, nipples, and basically any external part of the body.
Want our recommendation? Tie up your partner and tease their entire body with it. They'll be screaming in joy.
Current Price: $16.99
Use: Sex & masturbation
Best Bit: Slippery & hypoallergenic
While lube isn't a couples sex toy as such, it is an essential part of the sexual experience for many. Essential for anal sex and helpful for vaginal sex, you can't underestimate the power of lube.
Made by the famous sex toys store Fleshlight, this water-based lube is compatible with all sex toys and condoms, so feel free to enhance your sex and masturbation experiences.
Get slippy!
4. Long Distance Sex Toys
Long-distance sex toys refers to couples sex toys that can be remotely operated over long distances. This is perfect for long-distance couples, with companies like We-Vibe and Lovense specializing in this kind of product.
Long-distance sexual toys usually have one partner controlling the other's sex toy with an app over Wi-Fi and Bluetooth. However, some long-distance sex toys can also "sync up" remotely to create interesting cybersex situations in real time.
We really are living in the future.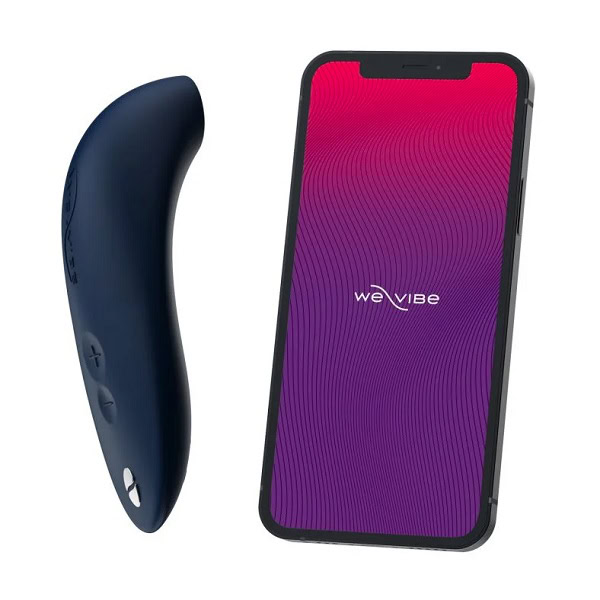 Current Price: $149.00
Battery Life: 2 hours
Modes: 12 intensity levels
Use: Clitoris
Best Bit: Control with app
One of the best couples toys for anyone who enjoys a bit of air clitoral stimualtion, this unique couples sex toy is app-enabled, so it can be controlled by a partner who is across the room or across the country.
Why not get on the phone, talk dirty, and send some vibrations your partner's way? It's not quite full sex, but it's an excellent temporary solution.
Current Price: $99.00 (Nora) & $99.00 (Max 2)
Battery Life: 3 hours (Nora) & 4 hours (Max 2)
Modes: Unlimited app control
Use: Simultaneous penis & vagina sex toys
Best Bit: Can be used in sync
2 of the best products from Lovense, who are masters in long-distance sex toys, the Lovense Nora and Max 2 are a flexible rabbit vibrator and an automatic male masturbator that you can use in sync with each other over long distances.
The result? In-sync steamy cybersex sessions.
These toys kept many couples' passions alive during lockdown!
While it can be fiddly to get the apps working and connect the 2, it's a unique experience to enjoy similar pleasures simultaneously. The Nora works with G-spot and clitoral vibrating motors, while the Max 2 uses 360-degree vibration and contraction to "suck" on the penis.
It's as close as possible to virtual sex without being in the same room!
5. Vibrators
Vibrators can be used for all different body parts, but here we're mainly talking about vulvas and clitorises.
From rabbit vibrators to clitoral vibrators and G-spot vibes, these vibrators offer a little bit of everything, whatever tickles your fancy.
Current Price: $99.00
Battery Life: 1 hour
Modes: 15 speeds & vibration patterns
Use: Rabbit vibrator
Best Bit: VERY intense
Based on the famous Fifty Shades of Grey franchise, the "Greedy Girl" vibrators is actually one of the most popular and powerful rabbit vibrators sold in sex stores today.
With 15 speeds & vibration patterns to flick through, you're bound to find a setting that gets your motor running.
The thick, flexible ears tickle your clitoris's most sensitive nerve endings while the deep G-spot vibrator produces rumbly vibrations that lead to a beautiful blended orgasm as all of this internal and external stimulation builds to a climax.
Make sure you put a towel down. Trust us.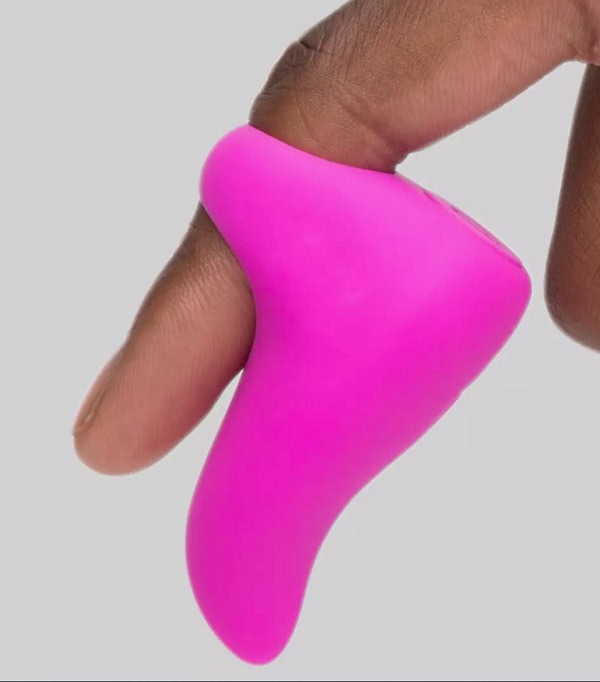 Current Price: $34.99
Battery Life: 90 minutes
Modes: 20 functions
Use: Finger vibrator (solo or partner)
Best Bit: USB rechargeable
Though finger vibrators may not be the first thing that comes to mind when you think about sexual toys and vibrators, these unique little toys can be perfect for both solo and partnered play.
Slip this bad boy on your finger, find the perfect setting, and get things cracking. Alternatively, give it to a partner and let them tease you with their now-vibrating finger.
As well as being a cute little finger vibrator, this thing is also USB rechargeable, so charging is an absolute breeze.
We love to see it.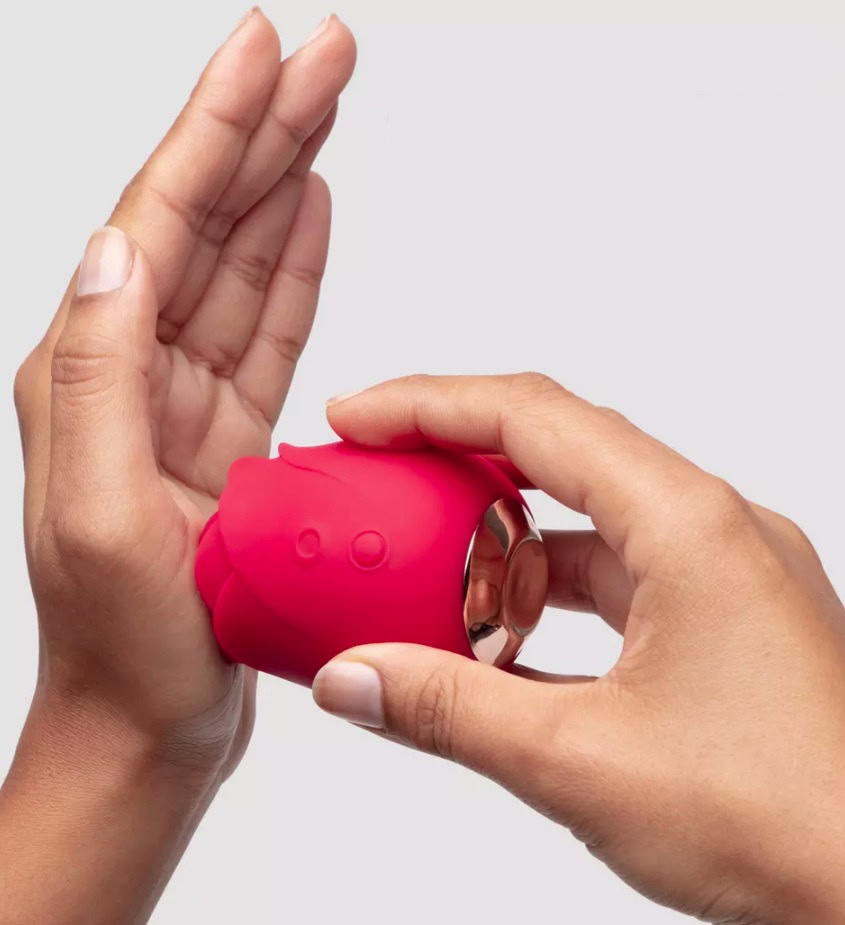 Current Price: $38.46
Battery Life: 2 hours
Modes: 10 silent vibration/suction modes
Use: External clitoral vibes
Best Bit: Unique design
Super popular on TikTok, this uniquely charming vibrator has 10 different modes of suction and vibration, with the unique rose design sucking on your clit for unique sexy sensations like no other.
The Rose Toy is also super quiet, making it easy to use when you're travelling or trying to be quiet around roommates or family members. Assuming you don't moan it pleasure, that is.
See why this unique vibrator has taken the internet by storm!
Current Price: $99.00
Battery Life: 5 hours
Modes: Unlimited app control
Use: External wand vibrator
Best Bit: Can be used on clitorises or penises
Looking for a big, beefy, rumbly wand vibrator that you can control with an app? The Lovense Domi 2 has got you covered.
Huge and powerful, this silicone-covered massage wand is designed for clitoral pleasure, but it can be used for penis stimulation with a little bit of lube and a dream.
The Lovense Remote app allows for unlimited vibration control and patterns, so feel free to get creative. And if all that wasn't enough, it even has a whopping 5-6 hour battery life.
Cum for hours and hours and hours.
6. BDSM Sex Toys
BDSM sex toys come in all shapes and sizes, whether your're exerimenting with bondage, sensation play, spanking, or any other various aspects of BDSM fun.
While there's a lot of BDSM sex toys to choose from, we've whittled it down to the basic adult toys that fit well into a BDSM environment.
emember to read up on BDSM Safety before getting into a dangerous scenario.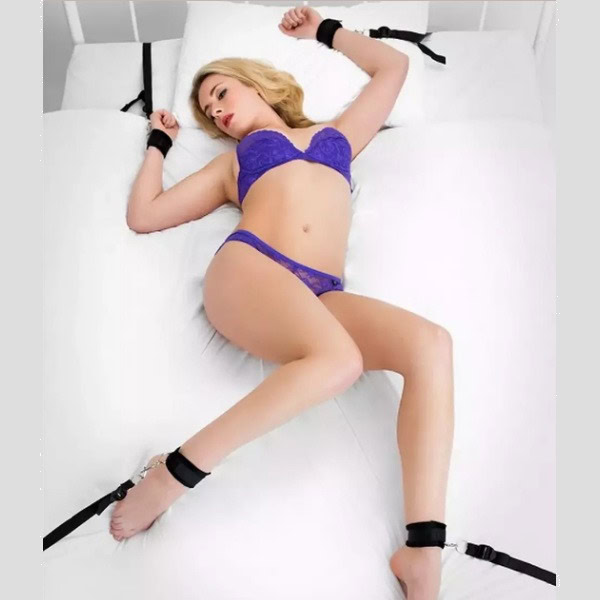 Current Price: $49.99
Use: Bondage
Best Bit: Fits basically all bed sizes
If you're looking to get into basic bondage, look no further than this beauty. Designed to go under your mattress, this unique bondage restraint system can be adjusted to fit various sizes, including queen, double, and king-size beds.
So yeah, it's super convenient.
On top of that, the straps are comfortable, padded, and fastened by velcro, so there's no uncomfortable steel handcuffs giving you a rash.
And the cherry on top? You can easily hide the bondage straps underneath your mattress when not in use, so it's easy to tie up your partner at a moment's notice without preparation.
The only thing better than bondage? Spontaneous bondage.
Current Price: $69.00
Battery Life: Up to 2 hours
Modes: Unlimited app control
Use: Nipples
Best Bit: Optional bra clip & necklace
If you love getting your nipples played with, allow us to introduce you to this fabulous adult novelty toy from Lovense.
The Lovense Gemini vibrating nipple clamps are app-controlled, so you (or your partner) can explore unlimited vibration patterns and vibration strengths from the comfort of your phone screen.
On top of that, there are optional necklace and bra clip attachments, so if you want to keep these bad boys in place on the go, you have multiple options.
Everyone has nipples… why not enjoy them?
Current Price: $19.99
Use: Spanking & flogging
Best Bit: 9 inch fronds
Designed for a bit of light spanking, this faux leather flogger is a BDSM sex toy staple. With a textured handle for easy grip and a 9-inch faux leather fronds, it's a great way to introduce some impact to the bedroom.
Just be careful where you hit your partner! Some places are safer than others.
7. Fleshlights
Fleshlights are famous sex toys for men designed to replicate the feeling of a vagina, anus, mouth, or orifice in general.
The best Fleshlights are made from a material called Superskin, designed to mimic real human skin texture.
Many people don't know that Fleshlight is actually a branded company name, not simply a type of male sex toy. Nonetheless, the flashlight-style design of standard Fleshlight toys is iconic and unique to the brand.
Some Fleshlights are designed to look like real vulvas and anuses, while others are more abstract.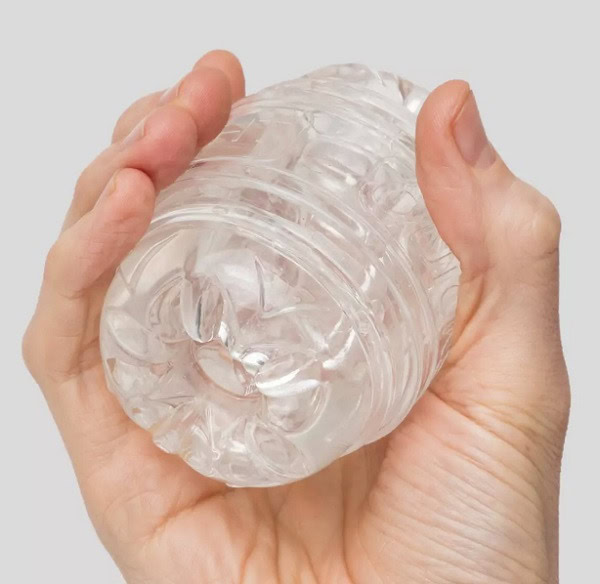 Current Price: $34.95
Use: Penis stroker & blowjob enhancer
Best Bit: Intense bumpy inner sleeve
This double-ended open penis stroker is perfect for both male masturbation and spicing up blowjobs, depending on your preference!
"Quickshot Vantage" sounds like the name of a sex toy James Bond would own, and the slick transparent sleeve/case add to this overall feeling of sophistication from this cool Fleshlight.
With 3.5 inches of insertable length, explore the tight lumps and bumps of the Vantage as they slide past your penis head, curling your toes with pleasure as you pass lump by lump.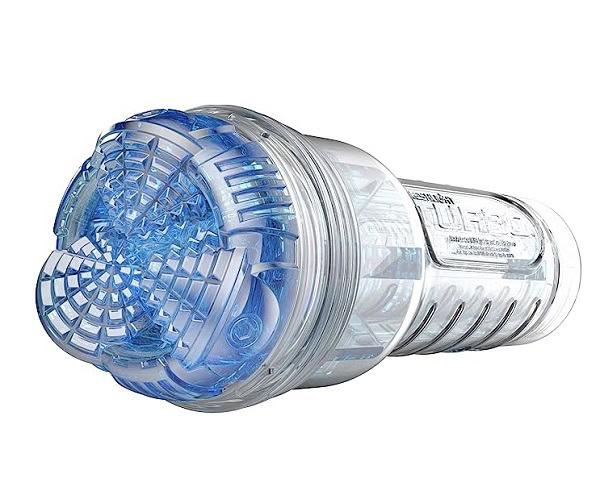 Current Price: $69.95
Use: Penis stroker
Best Bit: Cool blue design
Fleshlight are the world's #1 selling mens sex toys store for a reason – their products are good and they look damn cool. Look at this semi-transparent icy blue Fleshlight. Doesn't it look awesome?
It looks like something from Star Trek.
With a triple-entry orifice designed to mimic the feel of lips, tongue, and a throat, this unique male sex toy simulates the feeling of a blowjob and then some.
There is a whopping 8.5 inches of internal lumps and bumps to play with, so even the most enormous cocks will be happy.
Lucky you.
Current Price: $39.95
Use: Masturbation "glove"
Best Bit: Adjust the tightness yourself
Okay, so we said the last one looked like something from Star Trek, and this one continues that trend. This liteally looks like some sort of Sci-Fi villain's evil glove that will end humanity or something.
I mean, look at that menacing case it's stored in – it just has evil Sci-Fi energy.
Aesthetics aside, this Fleshlight toy is unique in that you basically wear it around your fingers and masturbate, allowing you to control the tightness or looseness of your session with your own fist.
It's not the deepest toy (5.35 inches of insertable length), and it's not the easiest to clean, but it's pretty cheap for a Fleshlight product, and it's ideal if you have tight foreskin or other issues that may make regular Fleshlights challenging.
8. Prostate Massagers
Prostate massagers are designed to stimulate the prostate or "P spot", sometimes referred to as the "male G spot". Anyone who was assigned male at birth will have a prostate, and for many men, it can unlock body-shaking multiple orgasms with practice.
Yes, really.
Prostate vibrators are the most common type of prostate sexual toys, but do not discount manual prostate massagers from companies like Aneros.
Manual prostate massagers are designed to be used with your pelvic floor and anal sphicter muscles – you contract them until they spasm, leading to INSANE orgasms. It takes time and practice, but they can truly change your life.
Current Price: $99.00
Battery Life: 90 mins
Modes: Unlimited app control
Use: Prostate vibrator
Best Bit: Adjusts to hit P-spot perfectly
Designed to hit your anal G spot, the Lovense Edge 2 comes with an adjustable end that you can position to hit your prostate just right.
Completely app controlled, you can also explore unlimited vibration patterns and strengths via the Lovense Remote App, downloading other people's vibration patterns and even syncing up vibrations to songs on Spotify.
With 3.59 inches of insertable length, it's big enough to make waves but not intimidating to newbies either.
Current Price: $99.95
Battery Life: Up to 3 hours
Modes: 3 speeds & 8 vibration patterns
Use: Prostate vibrator
Best Bit: Use manually or with vibes
A vibrating version of the Aneros Helix Syn Trident (one of the most popular Aneros sex toys) the Aneros Helix Syn V offers you the best of both worlds when it comes to prostate vibration?
How?
Well, the classic Aneros shape of this toy allows you to use it manually with pelvic floor and anal sphincter contractions, leading to multiple male orgasms with practice.
However, if you just want to enjoy some prostate pleasure without putting the work in, you can explore the 3 speeds and 8 vibration modes to unlock anal pleasure you never knew was possible.
All that, and it's a fairly small size that isn't too intimidating.
Current Price: $59.95
Use: Prostate Massager
Best Bit: Big & thick (feeling of fullness)
As the name implies, the Aneros Progasm Ice is perfect for people who are experienced with prostate massagers.
This non-vibrating model is significantly larger and girthier than other Aneros toys, coming in at 4 inches deep and 1.3 inches wide. It provides a feeling of fullness in the butt, which is perfect for more experienced users.
You need to know how to control your pelvic floor and anal sphicter muscles in order to use the Progasm, so it's suited to more experienced users.
If you can get the hang of it, the orgasms this toy can provide are INTENSE, to say the least. We're talking body-shaking, toe-curling, convulsing on your bed levels of intense.
9. Anal Toys
Anal toys, generally speaking, are unisex. While you can get anal sex toys for men that are designed with prostate stimulation in mind, most anal sex toys can be used by any gender.
The main thing to remember with anal sex toys is that you need LOTS of lube (the butt doesn't produce lube naturally), and you need to use anal-safe toys with a flared base that stop them from getting lost inside you.
You don't want to be one of those people in the hospital who "slipped onto a carrot".
Current Price: $79 – $99 (different sizes)
Battery Life: Up to 2 hours
Modes: Unlimited app control
Use: Vibrating butt plug
Best Bit: App control for public play
Available in 4 different sizes, from a 1-inch diameter up to a 2.25-inch diameter, the Lovense Hush 2 is a high-class vibrating butt plug made from body-safe silicone.
Connecting to the Lovense Remote app, this vibrating butt plug is perfect for public play, allowing you to control unlimited vibration patterns from your phone while the whisper-quiet plug is tucked away inside your bottom.
Got a boring work meeting coming up? Why not make it more exciting?
Current Price: $24.99
Battery Life: AAA battery
Modes: 3 speeds & 7 vibration patterns
Use: Anal bead vibrator
Best Bit: Beaded design
A cross between a vibrator and anal beads, this unique sex toy from LoveHoney has an insertable length of just 5 inches, making it ideal for newcomers to anal sexual toys who are trying to get their bearings.
Made from velvety body-safe silicone, this unique anal sex toy is flexible enough to hug your internal contours while sturdy enough to ensure plenty of orgasmic stimulation.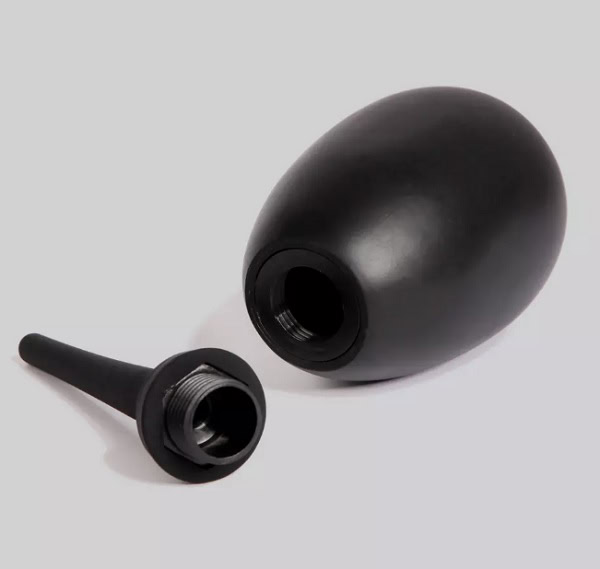 Current Price: $22.99
Use: Anal douche
Best Bit: Cleans you out!
While anal douching isn't 100% necessary for anal sex and playing with anal sexual toys, it is recommended in many cases. Anal douching allows you to "poop out" any excess waste in your colon, making for smooth and mess-free anal play.
Trust us. It's comforting to know that you're clean down there!
With a comfortable flexible tip for easy insertion, this anal douche from iconic Sex Educator Tracey Cox is about as good as it gets in the world of ass cleaning.
Yes, I just wrote that sentence.
10. Dildos
You probably know what a dildo is. Dildos are sexual toys designed to resemble penises, making them perfect for both vaginal and anal play.
It's important to note that any dildos used anally should have a flared base to stop them from slipping inside your bottom (you don't want that trip to the ER I'm sure).
Lube them up, get down, and have fun.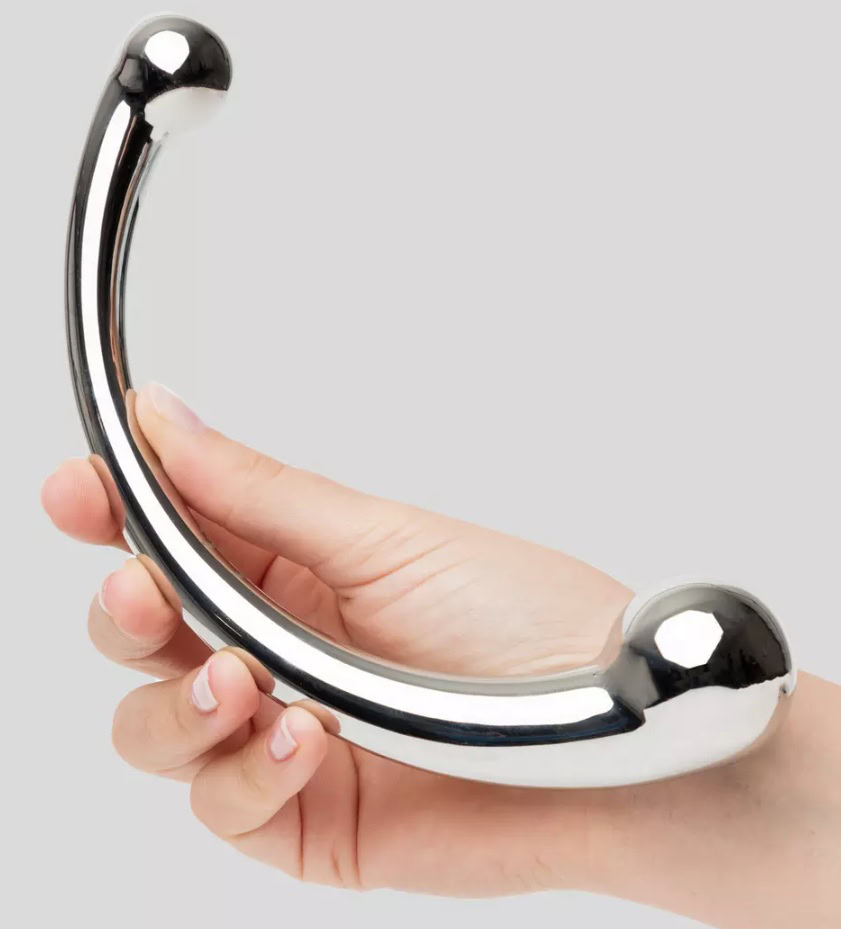 Current Price: $149.99
Use: G-spot and Prostate Dildo
Best Bit: Heavy stainless steel produces STRONG climaxes
As weird as it may sound, the NJOY Pure Wand is a heavy double-end dildo made from 316-grade stainless steel. There is a ball on each end of the wand, 1 larger than the other.
Okay, but why?
If used anally by men (and folks with prostates), this toy can massage your prostate intensely. I mean, imagine the resistance that a literal steel ball places on your P-spot. All that resistance leads to a lot of anal twitching and toe-curling sensations.
Similarly, for women (and those with vulvas) this toy has the same effect for G-spots, providing tons of resistance and firmness compared to weaker and more flexible silicone dildos.
On top of that, stainless steel is super easy to clean, works with ANY lube type, and can even be warmed up and cooled down for temperature play.
The NJOY Pure Wand is a favorite of sex toy educators everywhere – it's one of the rare products that can deliver toe-curling orgasms to basically anyone.
It's even in the Sex Toy Collective logo!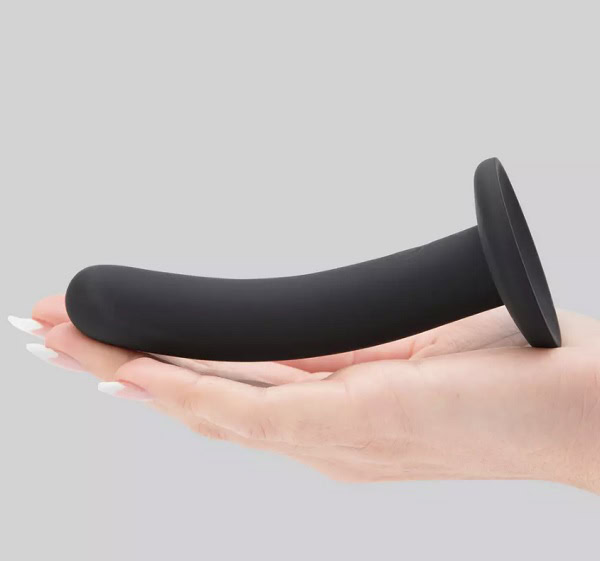 Current Price: $19.99
Use: Dildo
Best Bit: Curved for G-spots & P spots
Okay, so you're looking for a dildo that is curved to caress G-spots and prostates, but you don't want to go deep sea diving with stainless steel? Fair enough.
This slim 5-inch suction cup dildo from LoveHoney is the perfect sex toy to explore your inner workings without going too far in. Cheap, slim, and it even comes with a suction cup to stick to the floor or wall.
That's decent for less than 20 dollars!
Current Price: $44.99
Use: Lifelike dildo
Best Bit: Realistic veins & glans
Looking for a bog-standard silicone dildo that's just shaped like a big penis? The 7-inch lifelike lover is the perfect sex toy for you.
Featuring realistic details and a wide array of (non-realistic) colors, the Lifelike Lover is a perfect "one size fits all" dildo for vaginal and anal play.
Keep it simple!
11. Sex Machines
Though they're on the pricey side, the best sex machines have a small but dedicated following in sex toy shops worldwide. 
Essentially, these unique adult novelty toys thrust dildos in and out of you automatically, sometimes at dizzying speeds/stamina that humans would not be able to match.
As you can imagine, some of these products are very intense!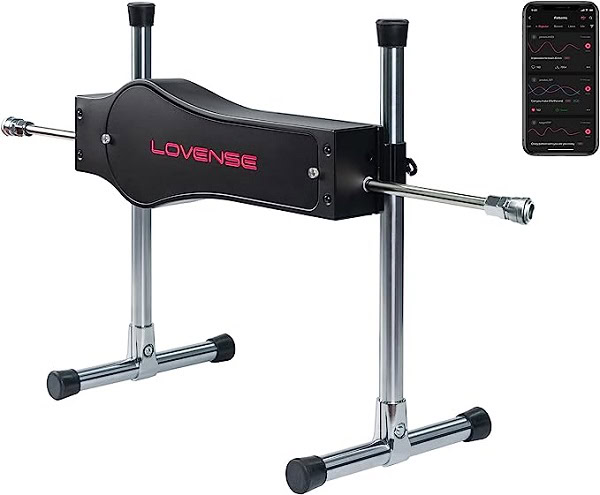 Current Price: $699.00
Modes: Up to 300 strokes per minute
Use: Double-ended sex machines with dildos included
Best Bit: Getting plowed to death, basically
While $700 is not an amount that should be scoffed at, this is a really reasonable price for a sex machine of this caliber.
For that price, you're getting a fully adjustable double-sided sex machine that can thrust unendingly up to 5 times per second until you basically cum from exhaustion.
Yes, really.
On top of that, the Lovense Sex Machine comes with 2 dildos included, so you can play solo or with a partner as you wish. Once you buy a fuck machine, there really is no going back.
Sex Toys FAQs
Whether it's female sex toys, male sex toys, couples sex toys, or any kind of adult novelty toy, there are plenty of sexual toys out there to pique your interest!
Here we answer your sex toys FAQs.
Will An Online Sex Store Use Discreet Packaging?
Absolutely! Most reputable online sex stores understand the importance of discreet packaging.
They prioritize your privacy and ensure your purchase arrives without any explicit labels or indications of the contents inside. They often use plain, unmarked boxes so you can shop confidently.
No, it won't say "Massive Dildo" or "Pocket Pussy" on the side of the box, we promise.
As long as you're ordering from the reputable online sex stores we've mentioned in this article, such as Lovense, Fleshlight, and LoveHoney – then you will be fine.
Shop with peace of mind!
What Appears on My Credit Card Bill When I Buy Sex Toys Online?
When you buy sex toys online, the transaction will typically appear on your credit card bill as something nondescript and generic.
Online sex stores understand the need for discretion and often use neutral billing descriptors that don't reveal the nature of the purchase. So, rest assured, your personal privacy is usually protected.
Some examples of what appears on credit card bills:
LoveHoney – "LH Trading"
Fleshlight – "Interactive Life Forms"
Aneros – "High Island Health"
SheVibe – "SV COM 8887438423"
You get the idea.
What Are the Most Reputable Sex Toy Shops Online?
There are several reputable online sex toy shops to choose from.
Some well-known names include:
Lovehoney
SheVibe
Lovense
Fleshlight
Aneros
Lelo
We-Vibe
Adam & Eve
Babeland
PinkCherry
These stores and adult novelty manufacturers have established themselves as trustworthy and reliable sources for a wide variety of high-quality sexual toys.
Still, remember to check out customer reviews and ratings to find the shop that suits your needs best.
How Old Do You Have to Be To Buy Sex Toys?
The minimum age to buy sex toys varies from country to country and even within different regions.
In most places, you need to be at least 18 years old to purchase sex toys. However, it's essential to familiarize yourself with the laws and regulations specific to your location. Always ensure you're legally eligible to buy sex toys before purchasing.
Better safe than sorry!
How Do You Clean Sex Toys?
Properly cleaning your sex toys is crucial for maintaining hygiene and extending their lifespan. The cleaning method depends on the toy's material, but silicone and glass toys can typically be washed with mild soap and warm water.
Non-submersible toys, such as those with electronic components, should be cleaned with a toy cleaner or wipes specifically designed for that purpose. Always follow the manufacturer's instructions for cleaning and drying to ensure your toys stay in excellent condition.
Some toys, like Fleshlights, require special cleaning to stop them from growing mold. Check out our full guide of how to clean sex toys for more info.
No one wants a moldy Fleshlight.
Where Can I Buy Sex Toys?
You can buy sex toys from various places, both online and offline.
Online sex stores offer a wide selection, discreet packaging, and the convenience of shopping from home.
If you prefer an in-person experience, adult novelty stores and sex shops often have knowledgeable staff who can assist you in finding the right product. Additionally, some pharmacies and specialty stores may carry a limited selection of sex toys.
Is It Safe to Buy Sex Toys Online?
Yes, it's generally safe to buy sex toys online, especially from reputable and well-established websites. To ensure your safety and privacy, look for secure checkout processes, encryption technology, and trusted payment gateways.
Additionally, read customer reviews and check if the website has clear privacy policies and discreet packaging practices. Doing your due diligence will help you find reliable online sex toy stores.
How Should I Store Sex Toys?
Proper storage is essential to keep your sex toys clean, protected, and in good condition. Store them in a cool, dry place away from direct sunlight and extreme temperatures.
Some toys come with their own storage pouches or cases, which are great for keeping them clean and discreet. If you have multiple sex toys, consider using separate storage containers or bags to prevent them from touching and potentially degrading each other's materials.
Check out our Sex Toy Storage 101 Guide for more info.
How Can I Make My Own Homemade Male Sex Toy?
If you're feeling adventurous and want to try making your own male sex toy, here are a few ideas:
#1 The Sock Method
Take a clean, soft sock and fold it in half lengthwise. Place a latex glove inside the sock, making sure the glove fingers are sticking out of the sock's opening. Apply some water-based lubricant inside the glove, and you're good to go.
#2 The Pringles Can Technique
Empty out a Pringles can and rinse it thoroughly. Wrap a warm, damp towel around your desired insertion point inside the can.
Apply a generous amount of water-based lubricant to the towel, and then slide your penis into the can. Remember to use caution and ensure the towel is not too hot to avoid burns.
While homemade sex toys can be a creative experiment, it's important to keep safety in mind. Always use materials that are non-toxic, clean, and won't cause harm or irritation to your body.
We have a guide to DIY Fleshlights if you want to know more.
What's the Best Lube For Fleshlights?
When it comes to choosing the right lube for your Fleshlight, consider the following options:
Water-based Lubricants
These are the most commonly recommended lubes for Fleshlights. They are easy to clean, won't damage the material, and provide a smooth gliding experience. Remember to reapply water-based lubricant if necessary during use.
Fleshlight Brand Lubricants
The manufacturer of Fleshlights offers their own line of water-based lubricants specifically formulated to enhance the sensations provided by their products. These lubes are designed to be compatible with Fleshlight's unique texture and material.
Avoid Oil-based & Silicone-based Lubricants
Oil-based lubes and silicone-based lubes can degrade the material of your Fleshlight over time, potentially causing damage. It's best to stick with water-based lubes to ensure the longevity of your toy.
Check out on article on the best lube for Fleshlights for more info.
Do Adult Novelty Stores Sell Condoms?
Yes, adult novelty stores typically sell a wide range of sexual health products, and condoms are among the most common items available.