With a simple domain name and the best VR porn content on the internet, VRPorn.com is becoming a go-to platform for lovers of the virtual sex experience.
Now, you probably want to know whether this website lives up to its name, right? More importantly, is it worth entertaining your time and getting a membership?

Stay with me as I answer these questions and share my in-depth experience with VRPorn.com in this review.
VRPorn.com – What We Cover:
How does this VR porn website work?
Does VRPorn.com work well with sex toys?
Is it easy to cancel a premium membership or get a refund?
What are some payment methods offered?
Does VRPorn.com steal your credit card info?
And much more…
Pros
Large porn aggregator
Never gets boring
Regular sales on porn content
Loads of niches and categories
Cons
Homepage design is lacking
Previews are too short
Quick Company Overview: Is It Legit or Shady?
The most alarming piece of information I've found is that Facebook, now known as Meta, has purchased VRporn.com…then I noticed the article about Facebook purchasing VRPorn.com posted on April Fools.
Nice one VRPorn. You almost got me!
Despite the comic relief, some users might find this popular fib confusing.
Here are some actual VRPorn.com facts that establish this virtual porn site as legit:
Website age: 12+ years
Location: Las Vegas, United States
Owner: Daniel Peterson (the story behind the genesis of VRPorn.com is very interesting)
DNS filter: Safe
ScamAdviser score: 100% (meaning it's not a scam)
Featured Magazines: Mashable, XBiz, VR, VB, Wired, AVN, Engadget, Huffington Post
Awards: None
SSL subscription: Active
DNS filter status: Safe
TrendMicro status: Trusted
BBB complaints: No active complaints about the site itself (Only BBB related to VRPorn.com was regarding a video since removed)
VRPorn.com Scenes & Models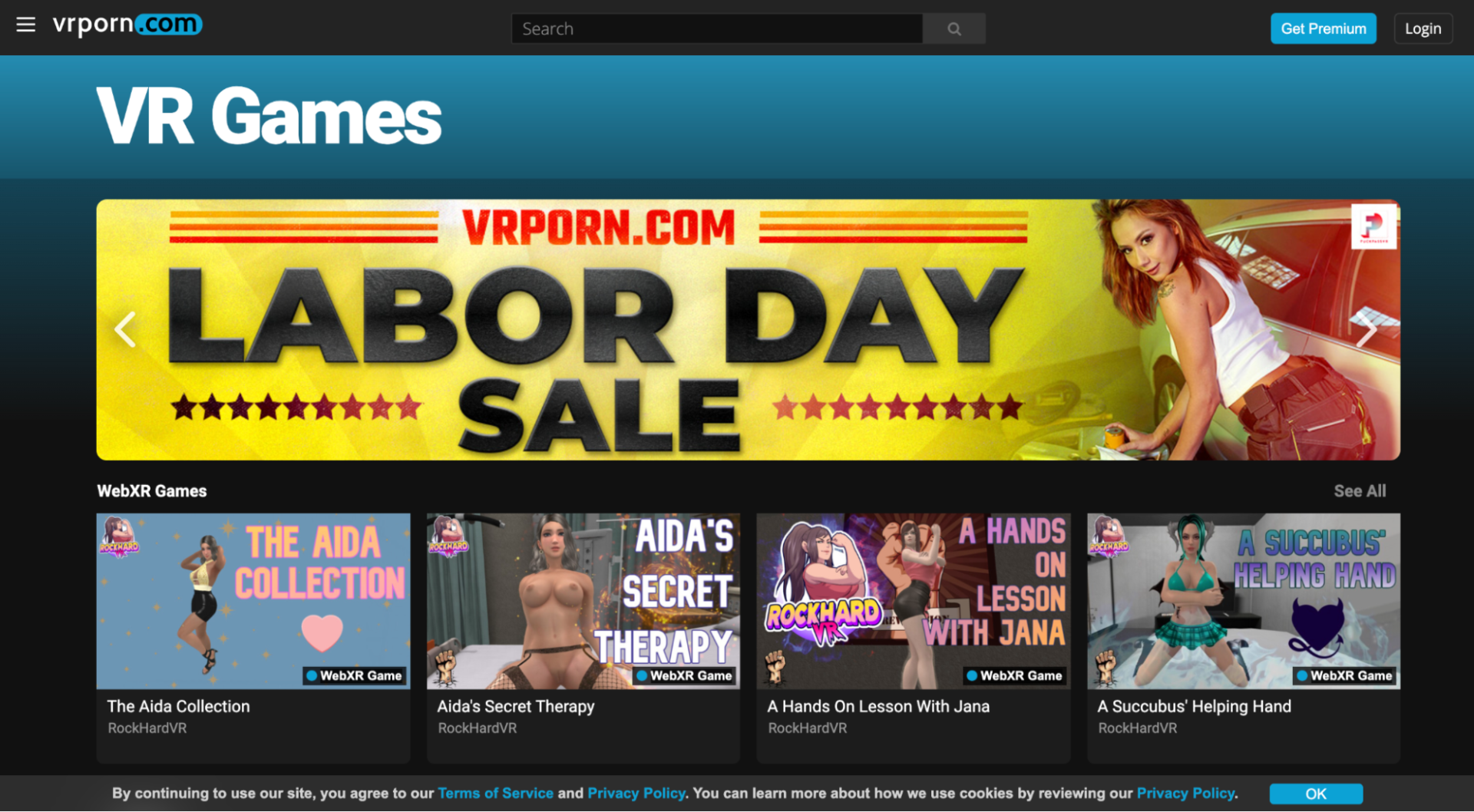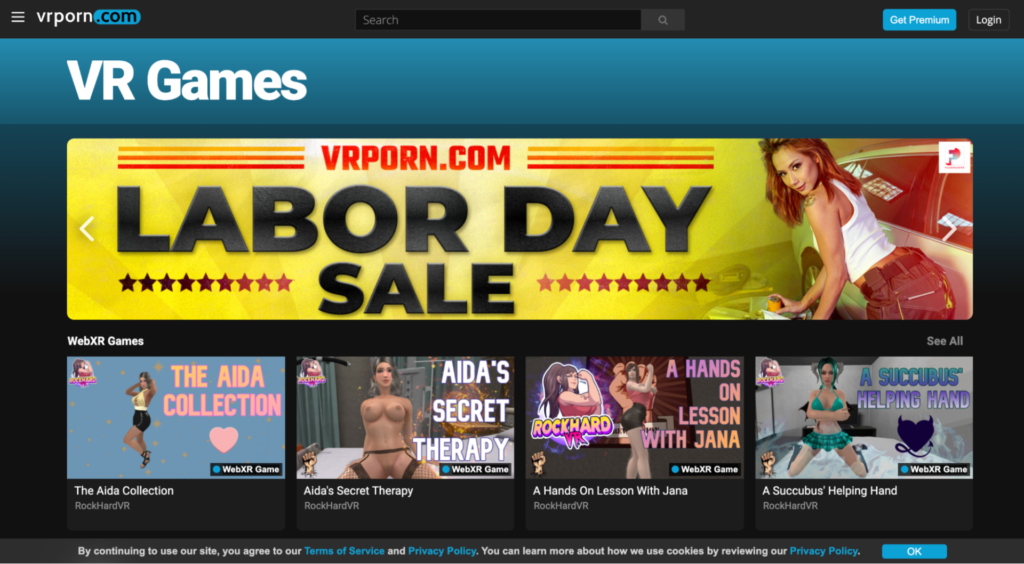 VRPorn.com aggregates VR porn videos from 30 of the best VR porn sites like VRBangers, VRConk, VRLatina, etc.
This means you can find an unlimited number of scenes and models, neatly organized according to category and studio. 
You have access to every porn niche imaginable here.
Straight scenes, POVs, parodies, LGBTQ+, hentai, and everything in between. The best thing about VRPorn.com is you will never get bored surfing this site.
Which Scenes Are the Most Popular?
It's challenging to pinpoint a particular VR porn category or a specific scene. But I can tell you this: the recent uploads normally get the highest views on VRPorn.com.
The most popular and horniest scenes on this hub are featured on the front page. You will not need to search far to see the best of the best VR porn content.
Yippie!
For example, the most popular scene currently is The Fifth Element (XXX VR Parody).

It's surprising how these porn parodies can just snatch the movie title. What happened to copyright laws? Anyway, even though the porn star is dressed like the real Fifth Element girl, the actress looks nothing like her.
Here are a few VR porn titles with thousands of views after posting:
Ayana – At The Massage Parlor from No2StudioVR
Yoga Hosers from VRBangers
Ocean's Sex III – Top Secret Orgy – An XXX parody of Ocean's Eleven
Sold Out – Passionate Threesome from Virtual Real Porn
Most Popular Models on VRporn.com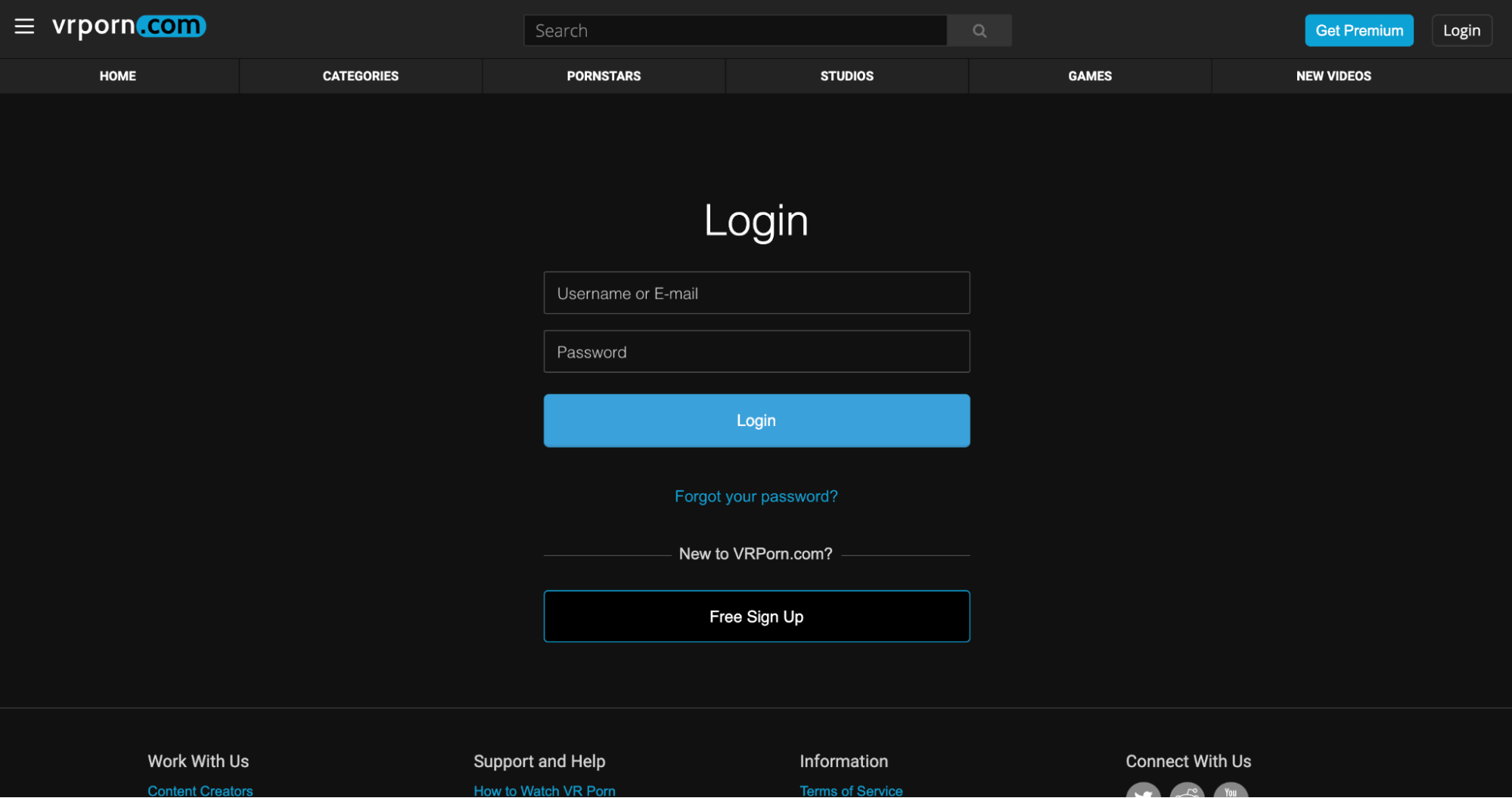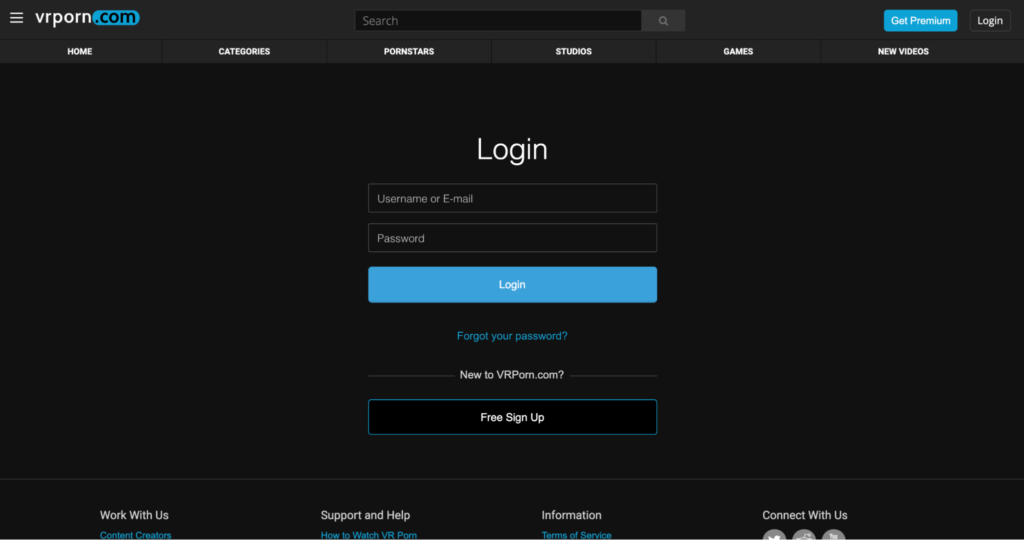 Model popularity varies from studio to studio, however here are some outstanding performers in no particular order:
Blanche Bradburry
Katy Rose
Kira Perez
Rika Fane
Zuzu Sweet
Baby Kitten
Jill Palmer
Kyler Quinn
How to Sign Up for VRPorn.com

Before we begin, make sure to create an account on a computer because trying to do it on a VR porn headset is a headache. 
Click Login
Free sign up
Choose a username
Enter your prospective password
Email address
Verify the email address on a computer
Select payment method
Enjoy your VR headset
Signing up for a free account won't do you much good in terms of full-length scenes. You'll get short previews or 4-10 minute trailers, tops. 
You need to go Premium to see the full version of these videos.
Using VRPorn.com on Your VR Headset
Fire up your best VR headset for porn
Click on Browser in the app store
Type in VRporn.com in the URL
Confirm you're 18 and older
Sign in 
Start streaming
VRPorn.com Review: Payment & Subscription Processes
Pricing Table
Monthly plan: $24.99 per month, with a limited deal of 20% off which comes down to $19.95/month

Yearly plan: $299.88, with a limited deal which comes down to $7.95/month or a one-time payment of $95.40
Compared to regular porn sites, this VR platform is reasonably priced, and unlike other competitors, the yearly deal won't set you back too much – whether you want to play the top VR porn games or interact with real models.
Payment Methods Accepted
PayPal
Credit Cards
Bitcoin
How Easy Is It To Cancel the Membership?
It's super easy to cancel the VRPorn.com membership and you can do it from your account directly on the website. You will have access to the videos and the membership itself until the end of the month's billing cycle.
Alternatively, contact customer support and they will send an email confirmation reassuring you the membership has been canceled.
VRPorn runs Epoch when it comes to payments, which is an excellent company for canceling memberships. I used them when I forgot to turn off my membership for a live cam girls site and they immediately canceled.
Reps were friendly and they are available 24/7.
In Conclusion – Is VRPorn.com Worth My Shot?
So, my experience using VRPorn.com was better than my original impressions.
After using the site, I would probably head here first before I head somewhere like PornHubVR or even other top VR porn sites. This is mainly because of the high-quality scenes, niche content, and overall regular upload rate.
Check out VRPorn.com by clicking here
All in all, VRporn.com is a one-stop shop for VR adult entertainment and an introduction to porn content from a bunch of VR porn studios.
RELATED READING: Best 18 year old Only Fans
VRPorn.com Recap and Scores
Quality of content: 10/10
Content and niche selections available: 10/10
Trust factor: 10/10
User experience 9/10
Ability to get a refund 10/10
Pricing: 10/10