Looking to escape the grind? Whether you're a guy or gal, the promise of flexible hours and extra cash from camming online might sound tempting.
Being a webcam model requires more effort than what meets the eye, though.
That's not to say it's impossible, but to achieve success and earn a decent income, you've gotta learn the ins and outs of being a cam model in 2022.
That's where our experts come in.
Aside from donning your sexiest lingerie and smiling for the audience, we give you some key tips on where to perform and how to make it happen.
Being a Live Cam Model – At a Glance
If you're wondering how to become a cam girl, you've come to the right place. Although the process appears simple at first glance, there's a lot of fish in the sea. If you're going to earn money in the webcam industry, you'll have to grow your fanbase and market your shows.
Luckily, we've got your back. At a quick glance, here's what we cover in this guide:
Technical prerequisites for being a cam girl
Claiming your spot among other models
Protecting your safety, privacy, and anonymity
Getting familiar with your country's regulations 
The best webcam sites for making money 
Answers to questions you didn't know you had
The devil is in the details.
Let's jump right into our first section: a basic equipment checklist followed by every successful cam girl.
How To Be a Web Cam Model – Technical Bits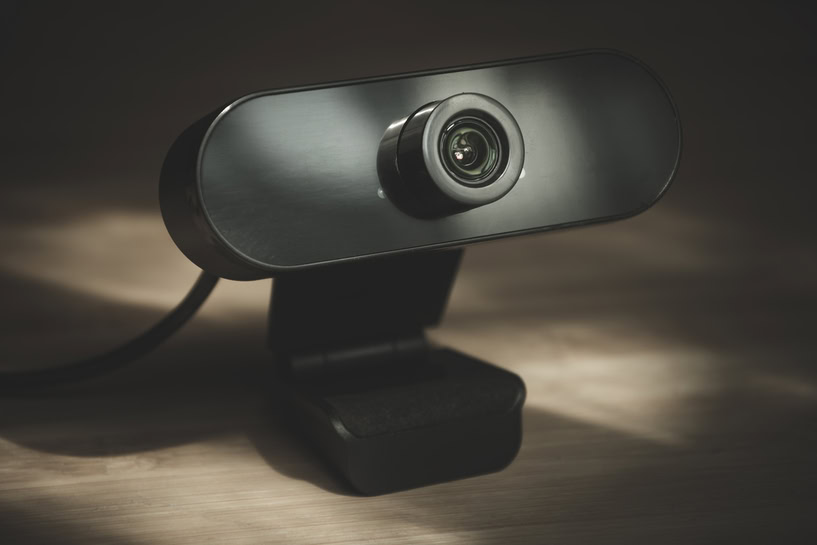 Before you become a webcam girl, you'll need the proper equipment to bring your dreams to life. Don't worry – if you're reading this article online, you're already ahead of the eight ball.
So long as you play your cards right, making investments now will pay dividends later on.
1. Computer, Phone, or Laptop
You can't make money without a computer, full-stop. If you plan on traveling with your first paycheck, investing in a capable laptop is a good call.
In other words, make sure your computer isn't a fossil. You don't have to break the bank, but it wouldn't hurt to buy a $250 Chromebook at Best Buy. You want something speedy, reliable, and small enough to take with you.
Some cam models prefer to use their smartphone, so they can show off unique angles during their private shows.
2. Stable, High-Speed Internet Connection
All your fans are less inclined to stick around or tip big if you're lagging on video. To avoid botched public and private shows, invest in a stable, high-speed internet connection.
For HD video, you'll need to have streaming speeds of 25 megabits per second.
The most popular cam girls don't skimp out on their internet bill and neither should you. When in doubt, Speedtest settles the score.
3. Quality Webcam
Unless you dropped big bucks on the latest MacBook Pro, you'll need an external HD webcam for the sake of quality. After all, who wants to watch boring 720p when 1080p and 4K streams are the norm?
External webcams connect to your computer through USB, and they offer much higher resolution than the internal webcams on laptops. As the only portal by which tipping members can see you, higher-quality streams put more money in your pocket.
4. Capable Microphone
Although you can get by on your computer's built-in microphone, successful webcam models don't settle for less than a high-quality mic. Webcam work implies that you'll be speaking with your viewers, and scoring your first private show requires alluring conversational skills.
You'll sound more professional with an external microphone that plugs into your laptop, but many cam girls invest in expensive headphones with voice chat functionality.
5. Cam Site Account
Before starting your first live show and attracting viewers, you'll have to create an account with your chosen camming site. Although every cam site has its own sign-up process, they don't vary too widely throughout the camming industry. 
First, fill out some basic personal information. Next, create a username and password combination that you haven't used elsewhere.
Hold your horses!
To protect underaged users from making very illegal life decisions, any reputable company will ask you for a photo of your ID card. After uploading a verification selfie, take 1-2 days to gather your equipment and clear your schedule.
6. Available Payment Methods
If you don't have a PayPal account, create a PayPal account. Alternatively, you can withdraw your earnings by wire transfer or direct deposit. Many sites will also give you the option to get paid in cryptocurrency.
It's easy enough to plug your bank details into a popular cam girl site. For those who'd rather not expose their financial information off the bat, PayPal reigns supreme.
7. Optional Recommended Equipment
You don't have to invest in optional equipment, but our recommendations can differentiate your business model from the competition.
And yes, there is a lot of competition awaiting you.
For starters, good lighting goes a long way towards keeping viewers entertained. If you don't have lots of natural or artificial lighting in your workspace, consider investing in a ring light.
Next up, a tripod can stabilize your camera angles and give you more control over what viewers get to see. When you're running a private show, this works in your favor.
Finally, depending on your niche, props can transform a very average show into something your viewers won't forget. Whether you want to buy sex toys, cute cosplay getups, lingerie, or even stuffed animals, going the extra mile to satisfy your fanbase gets them to stick around.
Build Your Fan Base and Get Paid as a True Cam Girl
Now that you know how to be a camgirl, it's time to get busy and show your viewers what you're made of. Although it takes a substantial amount of persistence, grit, and dedication to maintain a full-time cam girl job, being a good cam girl is easier than you think.
We've got some targeted tips and tricks that can help you make money on camming sites.
1. Pick Your Niche
Before you start your first cam room, figure out your niche. Are you here to do public shows only? Are you willing to engage in private chat with the right people? How much money are you satisfied with earning?
Most importantly, what makes you special?
Focus on standout traits. Whether you're a skilled conversationalist, BDSM enthusiast, or cosplay expert, you're sure to find viewers in search of what you have to offer.
Specificity helps you find an audience you click with – this means more money for you and a fun experience for everyone involved.
2. Bleed Confidence
Keep in mind that your audience is foaming at the mouth every time you give them a little taste of what you have to offer.
As such, you've gotta be confident. Without confidence and initiative, you'd be hard pressed to succeed as a cam girl!
Demand tips.
Don't take "no" for an answer.
Don't be afraid to block viewers who won't abide by your rulebook.
3. Show Preparedness
You need to understand your audience, and you need to know your boundaries before getting started. Although you never know what the next request is going to be, never do anything you aren't 100% comfortable with.
At the same time, don't be afraid to improvise. No matter how you play it, you need to come across with heightened confidence and sensuality.
4. Stay Prompt & Reliable
Consistency is the key to success in webcam modeling. Don't flake on your audience – you need to stand on your word and show up when the time comes. If anything, start your show a few minutes earlier than scheduled.
On the other hand, don't be afraid to take breaks when you need them. Pacing yourself goes a long way towards keeping you fresh and on your toes when the money starts rolling in.
5. Keep Your Affairs in Order
There's really no way around it – to keep your affairs in order, you'll have to create your own schedule. Decide how frequently you'd like to stream, and set your working hours to accommodate your everyday life.
Hard workers get paid more, but don't burn yourself out trying to make money.
6. Invest In Your Business
Top models aren't afraid to spend money and time on their business. First up, educate yourself about the cam modeling industry. Reddit, forums for sex workers, and targeted blogs discuss everything you need to know at length.
In order to advance as a cam model, you'll need to spend money on marketing and promotion. Post your wares and working hours on the best Backpage alternatives to get noticed ahead of time.
7. Build Your Brand
You are your brand. Getting noticed among thousands of other models is the hardest part about being a successful webcam girl, but doing work behind-the-scenes can work wonders.
Start by creating a unique screen name and detailed profile that shows off your best features. Be sure to include as many hashtags in your shows as possible, because this is how viewers find your stream in the first place.
Finally, use separate social media pages and adult-friendly message boards to promote yourself and gain a following.
8. Stay On Your Grind
Just like an office job, you'll have to work your way up the ladder before you start making serious cash. Patience is a virtue, and good things come to cam girls who stay consistent through thick and thin.
Your main focus should be giving 100% to your viewers.
Squeezing Juice From Your Webcam Viewers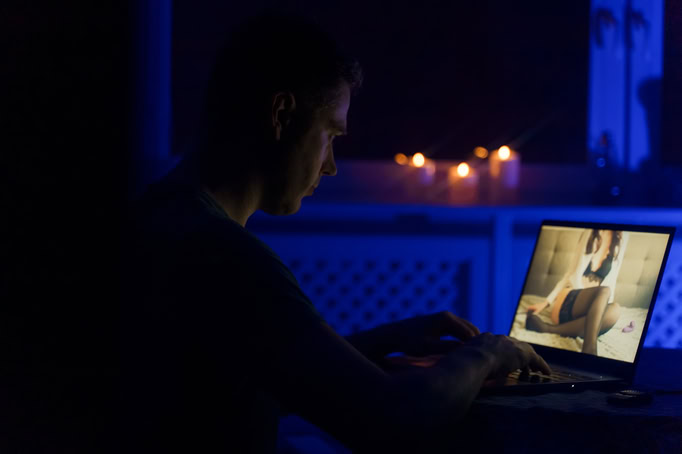 Becoming a cam girl is easy, but squeezing tips from your viewers is a learned skill. Aside from getting noticed by more and more viewers, your objective is to solicit as many tips and tokens as possible from your current fanbase.
Here are some common-sense ideas that work like a charm.
1. Be Friendly & Interactive
Your audience wants nothing more than to be acknowledged and appreciated by a flaming-hot cam model. Be friendly, smile, answer questions, and take requests as they come.
The more you engage with your audience, the more likely they are to throw money your way.
Many webcam sites allow their camgirls to set tip goals – these are visible to the audience, and you can promise a certain sexy reward after it's reached.
2. Establish a Connection
Remember – physical strippers that ignore their customers don't get paid. Just like a regular stripper, you'll have to establish faux intimacy with your viewers. Share personal stories, thank your viewers for tips, and make fading promises that last as long as the money keeps coming.
That said, don't overdo it. Be sure not to reveal any identifying information that could expose your everyday life to the audience. Location and physical meetups are a big no-no.
3. Lead Back To Private Rooms
While not everyone is comfortable with private webcam shows, you will always make the most money in a private chat room. The most popular cam models charge upwards of $10 per minute for one-on-one attention.
Be sure not to reveal too much during your public shows; and entice your audience into paying for specific actions.
4. Wear Sexy Clothing
Revealing clothing that leaves little to the imagination goes a long way towards enhancing your appearance. Choose outfits that make you feel sexy without giving away the whole package.
Once your audience starts thinking with their little head, spending money becomes a non-issue.
5. Don't Be Afraid To Experiment
Don't be afraid to think outside the box.
Being unique is the best way to leave your audience with a lasting impression, and you'll be the first model on their mind when they inevitably come back for more naughty fun.
6. Shoot For The Moon
Shoot for the moon and fall among the stars. Don't be afraid to charge higher rates than you're comfortable with, especially because expensive sessions attract big spenders looking for a premium experience.
You can always let somebody talk you down a bit, but you'll never get the chance to demand more than your pre-posted rate.
Protecting Your Safety, Privacy, and Anonymity
Being a webcam model doesn't come without risks involved. Although reputable cam sites provide adequate safeguards that prevent hackers from stealing your personal information, reports of blackmail are all-too-common.
Take these precautions to shield your reputation, safety, and anonymity.
1. Never Use Your Real Name
Ever heard of a stripper name? You're gonna need one of those too.
You shouldn't give out your government name to viewers, even if you're doing private business with one or two loyal fans. Instead, create an alluring screen name to use for your online interactions.
Remain anonymous and consistent when you post your wares on social media.
2. No, You Can't Have My Digits
Giving out any identifying information can put your safety and anonymity at risk. Even if a client offers to pay you double or triple for the details, never give out your phone number, home address, full name, or primary social media information.
If you want to last in the business, you need to lead a double life. No exceptions!
3. Use A Separate Social Media Account
When you're promoting your chat rooms and showtimes online, it should go without saying that you'll need separate social media handles.
You should interact with fans through business-only accounts. On that topic, never use your real name to sign up with forums meant for webcam modeling questions.
As we said before, leading a double life is borderline expected of successful cam models. Keep your everyday life and cam girl job far away from each other.
4. Don't Break Your Own Rules
If you don't have any boundaries, you'll be a very unhappy cam model. Money shouldn't determine your willingness to break your own rules. Only do what you're comfortable with, even if this includes not showing your face on camera.
If something sounds fishy, your intuition is on-point 99% of the time. Have limits and stick to them no matter what.
5. Use Moderators To Your Advantage
Reputable cam sites don't let their models go it alone. Trolls and bullies are a fairly common occurrence. If someone is being rude, disruptive, or disrespectful, you have the power to evict them from your show.
Sites like Chaturbate and LiveJasmin employ 24/7 moderators to keep things running smoothly.
That said, allow the cam site you're paying to handle the dirty work for you.
6. Direct Deposit Is Always Best
Once you start reaping the benefits of your hard work, don't trust third-party apps with your money. Some apps will hold your money if they suspect your earnings are the result of producing adult content.
As a general rule, direct deposit and cryptocurrency payouts are the most popular, secure, and hassle-free payment methods for cam girls.
7. Check Your Local Laws
Webcam modeling isn't without its restrictions. In some countries, it's illegal to become a cam girl for money.
In the United States, you're required to document and verify your personal identity before getting started with major cam sites. Federal regulations exist to protect underaged users from engaging in illegal activity.
You need to be at least 18 years of age to legally perform online. However, please check your regional regulations before getting started as a cam girl.
Failing to do so could land you in serious trouble!
Best Cam Sites for Aspiring Webcam Models
Now that you've learned how to become a camgirl, it's time to get started with the best sites for aspiring models. We discuss each site's commission rate, payout frequency, and traffic level to help you make an informed decision.
1. Chaturbate – Highest Traffic for Cam Girls
How It Works: Tips & per-minute shows
Average Organic Traffic: 379+ million visits per month
Typical Monthly Model Revenue: $6,000+ (full-time, top earner)
Commission Rate: 40% site / 60% to cam model
Payout Frequency: Weekly direct deposit
As the original camming site for ambitious models, Chaturbate has been going strong since their inception in 2011. They've grown by leaps and bounds over the past decade, and they're more popular than ever before.
If you're looking for consistently high traffic, Chaturbate attracts upwards of 379 million visitors every month. You'll have a real chance to get noticed here, especially if you're just starting out.
You'll keep 60% of your earnings, while 40% go to the site. While this might sound like a lot, you're paying for the site's well-known reputation and higher traffic levels than anywhere else.
Payments are issued weekly, so there's always incentive to put in the extra hours.
As a webcam model, you can rake in tip tokens or request per-minute payment for live shows and private sessions. Of course, you get to set your own rates.
2. LiveJasmin – Great Earning Potential for Live Cam Girls
How It Works: Tips & per-minute shows
Average Organic Traffic: 250+ million visits per month
Typical Monthly Model Revenue: $4,000+ (full-time, high earner)
Commission Rate: 30% – 80% to cam model
Payout Frequency: Every 2 weeks
LiveJasmin offers one of the highest earning potentials for new models. Depending on your income, you can take home up to 80% of your earnings. However, the less you make, the more you pay in commissions to the site.
Members who make $5,000 or more each month get to keep 60% of their wares; and if you work behind the scenes to promote your show, you'll get an extra 20% for every customer you refer to LiveJasmin.
They attract 250+ million visitors every month, so there's plenty of room to cast your fishing line and get some referrals in short order.
In addition to the standard tip model, you can make money on a per-minute basis. Alternatively, you can sell custom content at your own price to pad your bankroll.
There are plenty of earning opportunities for new models at LiveJasmin, and you'll get paid like clockwork every 2 weeks. The average cam girl takes home upwards of $4,000 per month.
3. Stripchat – Weekly Payouts for Cam Models
How It Works: Tips & per-minute shows
Average Organic Traffic: 120+ million visits per month
Typical Monthly Model Revenue: $9,500+ (full-time, high earner)
Commission Rate: 60% to cam model
Payout Frequency: Weekly direct deposit
Having been created a short 6 years ago, Stripchat is a newer online cam site. With 120+ million visitors every month, they've built a reputation for themselves in short order.
A big part of that reputation comes from Stripchat's tendency to attract big tippers with surprising regularity. The vast majority of your audience is here to get noticed with generous donations and tips for their favorite cam model.
Although newer models will take home approximately 55% of their earnings, Stripchat gives high-earning cam girls up to 60% of their earnings. Considering that your average model makes upwards of $9,500 every single month, this commission rate appears more than fair.
Like Chaturbate, they pay out weekly. Cash is always coming in, especially if you decide to host per-minute private shows or sell film-worthy content on the side.
4. OnlyFans – Best Site for Passive Income & Paid Content 
How It Works: Monthly subscription & per-item charge
Average Organic Traffic: 15+ million sign-ups every month
Typical Monthly Model Revenue: $150 at minimum
Commission Rate: 80% to cam model / 20% to site
Payout Frequency: Every 3 weeks
OnlyFans isn't a traditional cam site per se, but they're making waves in the camming industry by proxy. They got started in 2016 to "cut out the middleman" for independent models and cam girls.
15 million viewers subscribe to popular cam models on OnlyFans every month.
You can sell frisky photos and XXX-rated videos on a recurring monthly subscription basis. Once you get viewers' feet in the door, you can sell private messages and live shows by the item or per-minute.
You'll also get to keep 80% of what you make, no strings attached. Considering that you set your own prices and glean passive income from monthly subscriptions, this isn't a bad commission rate.
Models get paid every 3 weeks.
OnlyFans lets cam models have their cake and eat it too.
For what it's worth, you should use sites like Chaturbate and Stripchat to get your OnlyFans page noticed by a wider audience. In fact, top models run public shows on sites like Chaturbate and Stripchat with the express purpose of promoting their OnlyFans pages.
They work best in combination with each other!
Here are the best OnlyFans girls for your inspiration.
5. BongaCams – Best Commission Split for New Cam Girls 
How It Works: Tokens & tips-only
Average Organic Traffic: 300+ million visits per month
Typical Monthly Model Revenue: $4,000+ (full-time, high earner)
Commission Rate: Cam models get up to 90%
Payout Frequency: Every 2 weeks
Unlike Chaturbate and LiveJasmin, BongaCams doesn't take obscene profits from your labor.
Cam models looking to keep more of their earnings should consider BongaCams' revenue split. New models take home up to 90% of what they make, leaving sites like Stripchat and OnlyFans in the dust.
Comparatively, other cam sites take up to 70% of your earnings for themselves.
BongaCams attracts 300+ million visitors every month, so you'll never have to worry about empty seats in the virtual bleachers. To that end, interactive, engaging, and creative models average upwards of $4,000 in take-home revenue per month.
There's plenty of room for every model at BongaCams. You can request tips and tokens for your time, but you can't engage in private shows here.
Still, you can set a monthly subscription price to give your most loyal viewers a discount on your next show. Once you start getting popular and earning subscribers, you can expect a larger-than-average paycheck.
On that note, models get paid every 2 weeks by direct deposit.
FAQs How To Be a Webcam Model
Before you sign up with one of our token sites, skim through our frequently asked questions for the common-sense tips you didn't know you needed.
How Do I Start A Cam Business?
It's easy to start a cam business from home.
First, pick a cam site from our list mentioned above. Once you've created your free account, you'll have to upload a photo of your ID card and a clear facial selfie. After they've verified your identity and legal age, you'll be provided with a release form.
These waivers are legally required before you can start creating adult content. After you e-sign some paperwork, you'll have to set up your account profile. Finally, it's time to start your first live stream and rake in the dough!
If the top teen OnlyFans can do it, you can too.
What Equipment Do I Need to Become A Camgirl?
The equipment you need to become a camgirl includes a functional computer, a stable internet connection, and a 720p HD camera. If push comes to shove, you can use your smartphone to stream!
If you want to indulge your audience with unique content, you can invest in good lightning, a high-quality microphone, sex toys, or alluring outfits to set the mood. That said, you can get started with barebones equipment.
How Much Do Cam Girls Make?
Cam girls make varying amounts on the top cam sites, depending on how much they work and the prices they charge. While most cam girls claim to earn around $4,000 per month, there's no cookie-cutter answer to this question. 
Every cam model is different, but experienced cam girls who know how to market themselves will earn more money than models just getting started. To speed up the process of earning what you deserve, it's important to educate yourself about the industry.
The bulk of your success will come from valuable experience, time, persistence, and dedication to your craft. There's no getting rich without hard work!
What's the Best Site For Aspiring Webcam Girls?
Chaturbate is the best site for aspiring webcam girls. They welcome guys, gals, and trans folk with equal enthusiasm! Plus, the average cam model earns $6,000 per month after Chaturbate takes their 40% of the profits.
This particular site attracts the highest level of organic traffic, which gets new webcam models noticed quicker than average. In fact, 379 million visitors browse through Chaturbate every month.
Between their propensity to get you noticed and their fair commission split, fresh models can't go wrong with Chaturbate.
How Do Cam Modeling Sites Actually Work?
Cam modeling sites work to get you paid in two different ways.
Although you can charge by the minute for public shows, most webcam models request tips (otherwise known as "credits" or "tokens") for specific actions they take. For example, if a viewer wants you to flash on camera, they'd have to pay a set number of tokens for the privilege.
For the most part, public shows are meant to entice viewers into paying for a private show.
Models price their private shows by the minute, and it's easy to rake in the big bucks for getting personally intimate with somebody online.
Can I Earn More During Peak Hours?
Yes, you can earn more during peak hours.
Most cam girls report earning more during the evening hours, since that's when most people are free to surf through cam sites in hopes of enjoying some naughty online fun.
Depending on your audience, you'll enjoy the most success at night.
However, if you're trying to target international viewers in wide-ranging time zones, camming throughout the morning and afternoon will attract a different audience than you're used to seeing.
What Steps Can I Take Towards Building My Fanbase?
Here are steps you can take towards building your fanbase online.
First up, be sure to stay consistent – even when you're not seeing results.
Secondly, don't limit yourself to performing with just one cam site. Broaden your horizons and see which platforms you like more.
Finally, don't forget to work on your business. Build your brand, get popular on social media platforms, and frequent the best Backpage alternatives to promote your shows online.
Got What It Takes to Be a Cam Girl?
If you're here to get rich quick, webcam modeling isn't the right move. Frankly, you'd have better luck at the blackjack tables in Vegas.
Just like any other job, cam modeling is a real job that requires a substantial degree of persistence, dedication, and creativity for high-paying success. Hindered only by their work ethic, go-getters with ambition and drive can get paid every penny they're worth.
For aspiring models on the fence, we'd recommend getting started with Chaturbate where the site's ample visitors and camming options could help you get your foot in the door.
No matter which site you get started with, be sure to interact with your fans and have fun!
RELATED READING: Adult Omegle Alternatives