Psychological studies have shown that play is important for your mental and physical health.
Since sex is definitely a form of play, would you say you're having as much fun as you should?
If you're in a dry spell, or things have become routine, maybe introducing some male adult toys into your life will remind you how exciting, magical, and necessary a great orgasm is?
Whether you're new to the idea of male adult toys, or you're already one of the savvy kids on the block, we've got some really cool playthings here y'all might want to check out.
First Look At Our Top 10 For The Best Male Adult Toys
1. Autoblow AI – Best Overall Male Sex Toy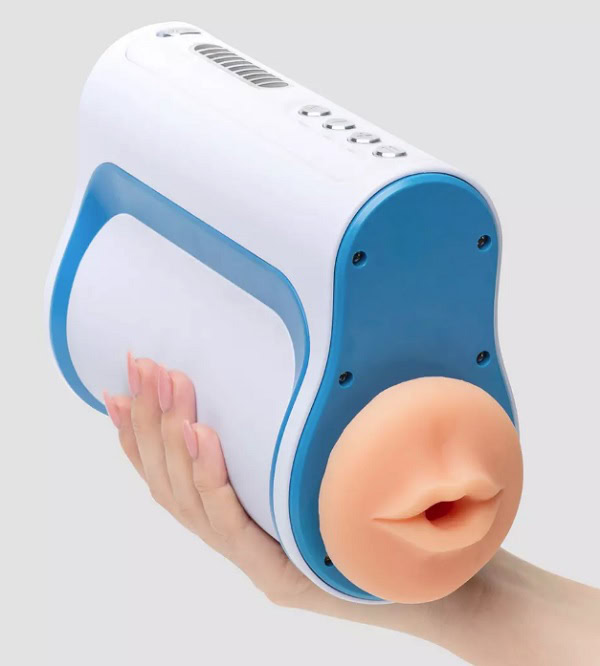 Utilizing AI technology and data research to replicate the best real-life blowjob techniques, Autoblow AI does Westworld one better.
With an adjustable penis gripper and a wide range of speeds and focuses, Autoblow AI can effectively mimic all the artfulness and teasing of a real-life hummer whenever you want.
It runs on a 110v-240v chord, which means you'll have to plug this baby into the wall. But don't worry, it also means you'll never have battery failure before you arrive at that special moment of enlightenment.
Price: List $299.95 USD (Current on-site sale price $219.95)
Custom penis gripper for perfect fit
Reusable easy-to-clean sleeves for all sizes
One of the quietest Sex Toys for Men
Voice/remote control & downloadable BJ programs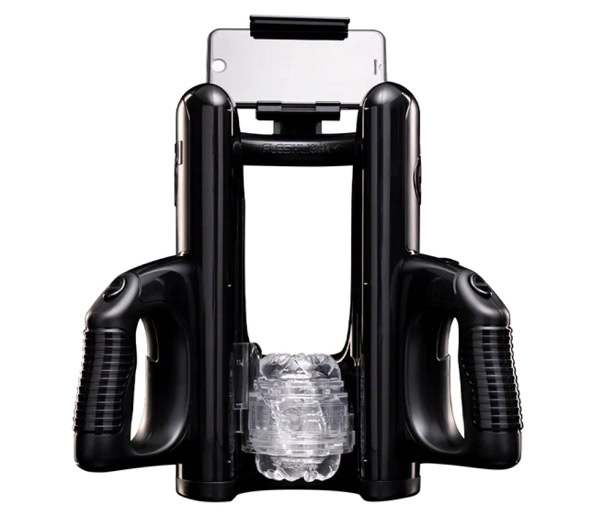 Perfect for either amping up oral sex with a partner, or a solo performance, this device is perhaps the most compact and easy to maintain of all the Male adult toys out there.
The elegant clear case and sleeve ensure your experience will be both visceral and visual.
Plus, the open-ended design lets you direct the result wherever you please, toward a friend or anywhere else you choose.
If you happen to be a little bigger and the clear case is too restrictive, simply remove it and use the textured sleeve alone.
Price: $34.95 USD
Watch every glorious development with the transparent case
Easy to clean and store
Half the size of the original Fleshlight
3. Lovense Max 2 – The Master Stroke in Male Adult Toys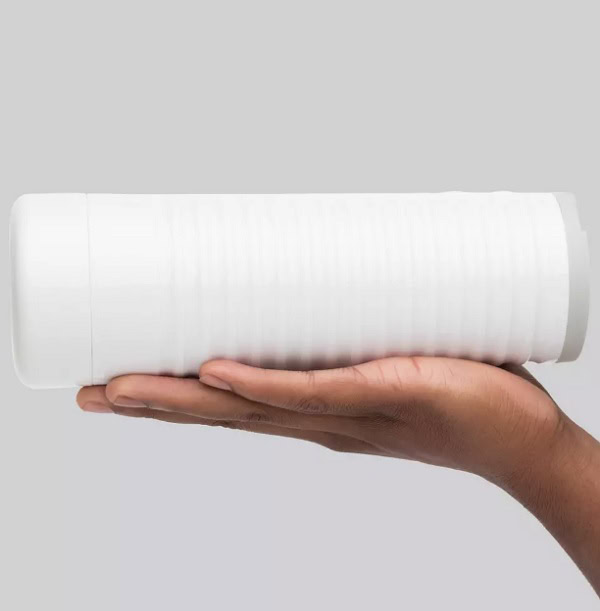 With baseball players it's the swing, and with penis vibrators it's the stroke. It's gotta be real, and with this Bluetooth app-controlled male masturbator, what's real is how it feels.
The multi-textured inner sleeve, powerful vibrator, and air pump that mimics vaginal contractions will all help you attain that sweet spot you crave.
Add to that the capability to synch with Apple or Android devices, and suddenly long-distance sex can be a fantasy dimension you experience in real-time.
Price: List $199.00 (On-site 50% off sale for $99.00)
Close range or long-distance synching allows you to play with partners
Synch with music or interactive adult sites
Multiple controls for different sensations
4. Lelo TOR 2 – Best Vibrating Cock Ring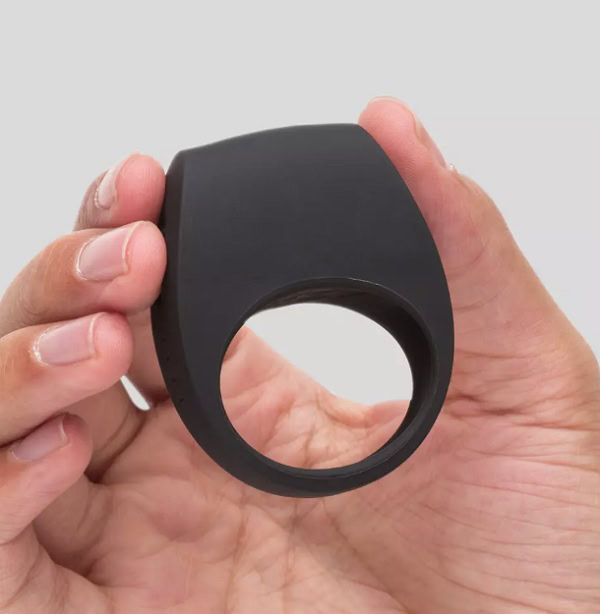 The old saying is: "It takes two to tango"… with that in mind, you might want to try the Tor 2 vibrating cock ring to find out just how much electricity can be generated in the dance between you and your partner.
With a smooth, silicone design that fits all sizes, 90 minutes of battery life, and 6 vibration settings, this is a cock ring that can transport you both up that Stairway to Heaven.
Price: List $129.00 USD (On site sale for $109.65 USD)
Stronger orgasms for both partners
Comfy electric Cock Ring suitable for all positions
Intuitive 2-button interface
#1 cock ring among sex toys for men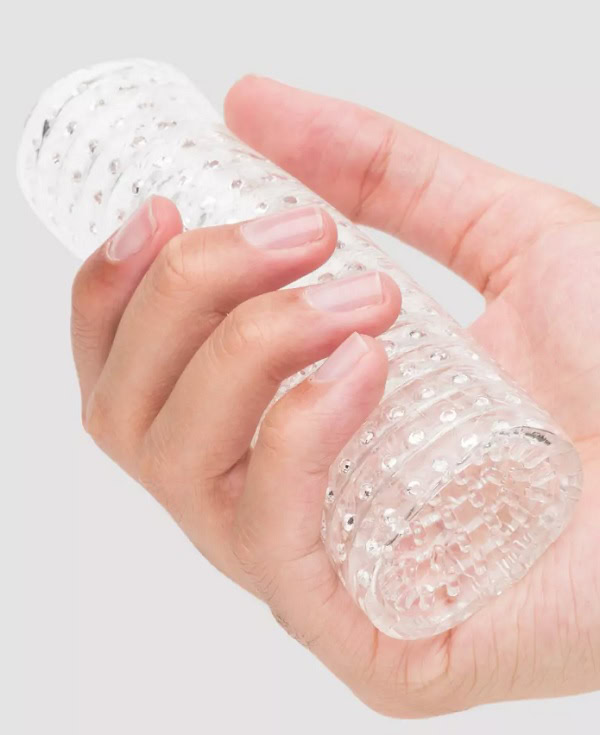 If you're not ready to surrender your manhood to technology, but wish your hand did have a more exotic feel to it, then perhaps a supplementary masturbation sleeve is for you.
The LoveHoney clear textured stroker slips easily over your penis. Once on, the unique, ultra-bubbly nodules inside provide an unforgettable sensation. At the same time, you get to watch your ascent through the clear plastic sleeve.
Whether you're alone, or with a partner, this economical, user-friendly sleeve puts everything 100% within your sight and control.
Price: $9.99
Enhances masturbation, hand jobs & oral sex
Clear, stretchy material is comfortable & lets you watch the action
Open-ended design for all sizes
6. Aneros Progasm – Expert Prostate Massager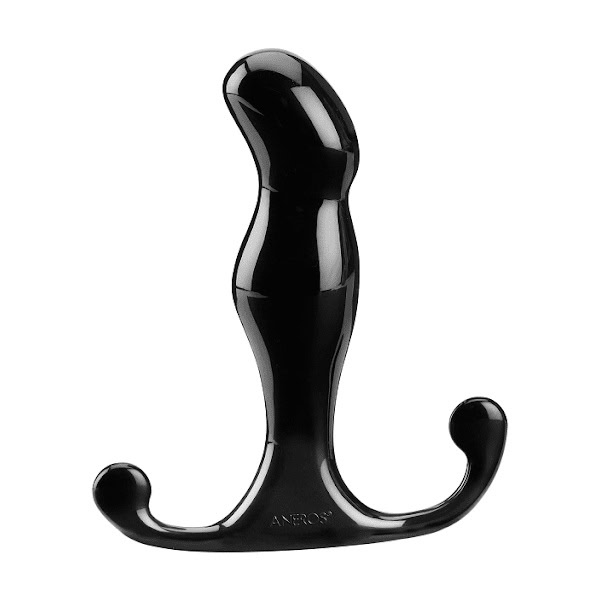 Prostate and anal toys aren't for everyone, but if you're a "Back Door Man" and proud of it then the Aneros Progasm would be the Gibson Les Paul you'd want to accompany you.
Featuring a large body and contoured head, this toy provides just the right sense of fullness and extra-focused prostate stimulation to help you really feel the love you're craving.
Price: $59.95
5 different finishes available
A slightly smaller Progasm Jr. model for beginners
Feeling of anal fullness
7. Tenga Flip Zero – Unique Male Adult Toys Design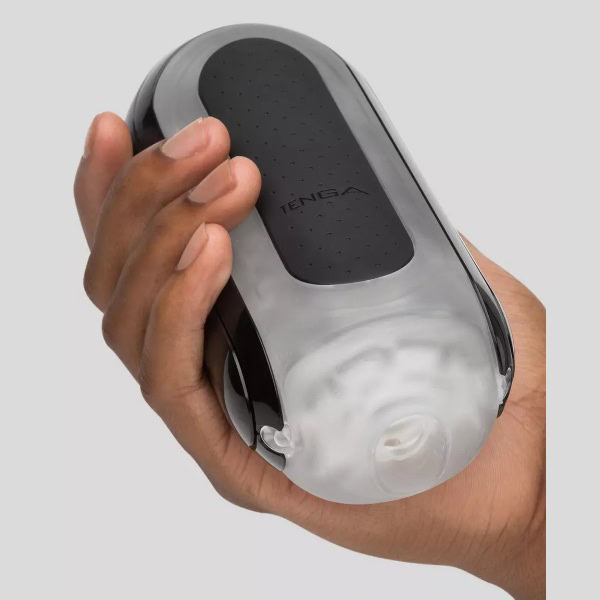 From the same country that brought you erotic anime, the Japanese sex toy company Tenga has created the next level for masturbation in the world of male adult toys.
The Tenga Flip Zero offers seamless entry, multiple vibrating heads, as well as a mini-vacuum for a strong sucking sensation. The only downside is that the way it clamps on your penis can be a little intimidating!
Nevertheless, this toy feels great on and that flip-open design makes it super simple to clean.
Price: $99.00
4 different internal contact points for ultimate sensations
Pressure pads for custom suction
Flip-open design for easy cleaning
40-minute battery life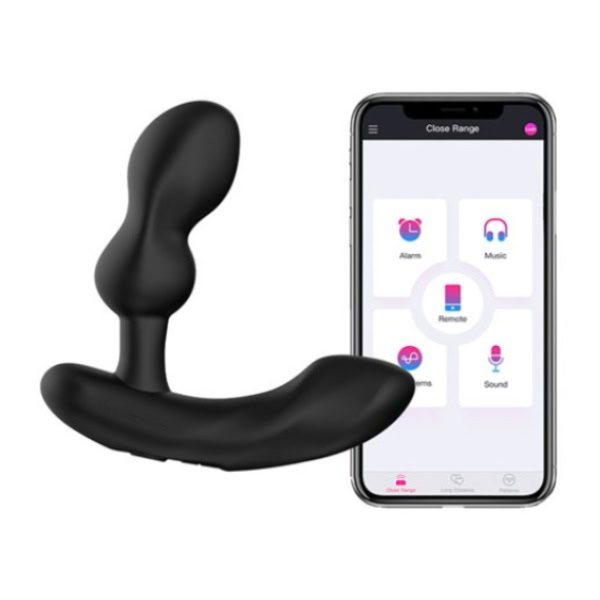 If you're looking for the next level of prostate health and pleasure, the Edge Prostate Massager is the ultimate in contemporary male adult toys.
With a head shaped for maximum p-spot stimulation, plus new antennae and chip location for better connectivity, this is a sex toy you can use alone or share with friends near and far.
If the idea of a long-distance orgasm sounds delightfully mind-blowing to you, then this totally tech-savvy prostate massager will serve your every command.
Price: List $199.00 (On-site 50% off sale price $99.00)
Dual motors for p-spot & perineum stimulation
Teledildonic tech for intimate long-distance play
Whisper-quiet mechanism (only your moans give it away!)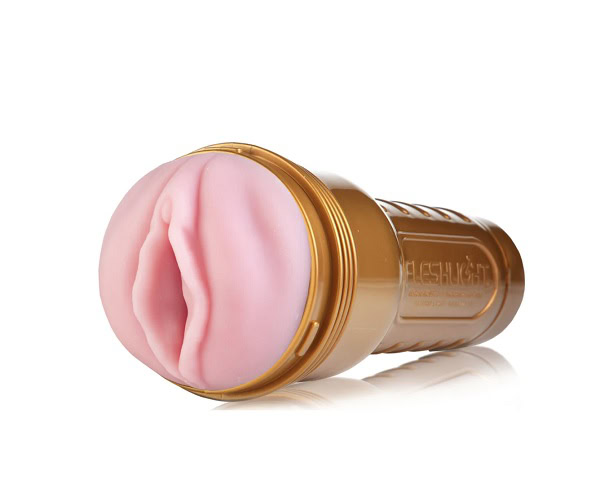 Rather than masturbation being merely a substitute for the real thing, how about if you could use it as a training regimen for performing better with a lover? Any top athlete (sexual or otherwise) will tell you that you're only good as how well you've prepared.
If you're ready to open up your sex potential, let the Fleshlight Stamina training unit be both your sex toy and coach.
You won't know what you're capable of until you try. This toy is a classic.
Price: $59.95 USD
Vaginal orifice sleeve feels remarkably real
Free e-guide for increasing your sexual stamina
Compact kit so you can practice wherever you go
Patented Superskin sleeve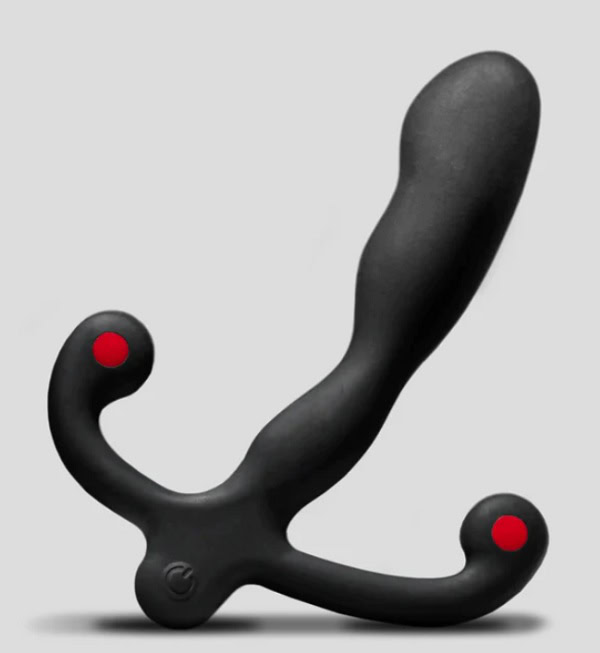 One of the deep secrets of mystical Tantra resides in how to stimulate the prostate to reach the highest levels of sexual bliss.
With that in mind, the Aneros Helix Syn Trident is not merely a sex toy. Instead, it's also a magic wand of sorts for those who seek to experience Tantra's secret anal pleasures.
With an elegant design that features both an angled head for more profound stimulation and a comfortable silicone coating, this device can stimulate 4 erogenous zones at once.
With some practice and patience, this simple toy can unlock some VERY powerful orgasms.
Price: $69.95
Great for anal play beginners & experts alike
Most balanced design of any prostate stimulator on the market
2019 "Non-powered Sex Toy Of The Year"
% of Sales go to "Zero, The End of Prostate Cancer"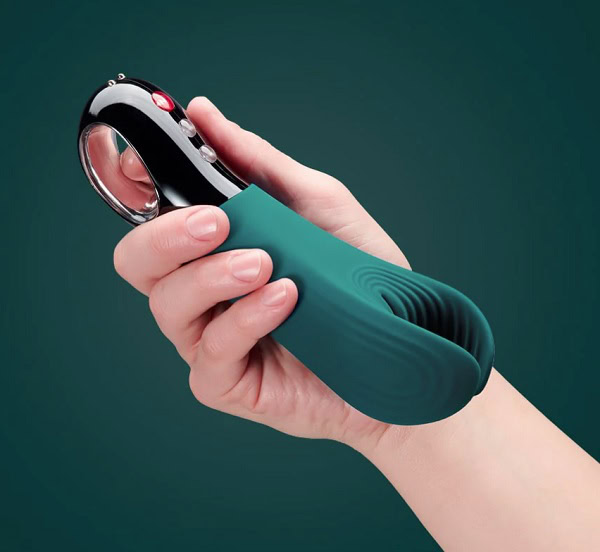 Fun Factory has a lot of male adult toys to choose from, but one of their hottest choices is the inventive cock vibrator known as the Manta.
Perfect for couples, solo play, or elevating a blowjob to a new vibratory level, the Manta effectively turns your penis into a vibrator.
The wand-like design can also be used to please her as well. Try placing the Manta around her vulva, against the labia, or even target the clitoris between the Manta's pincers.
Get creative.
Price: Only $104.95
Combo Cock ring/vibrator style
Waterproof & easy to clean
Sleek design, doesn't get in the way of sex
Travel lock so device can't be accidentally activated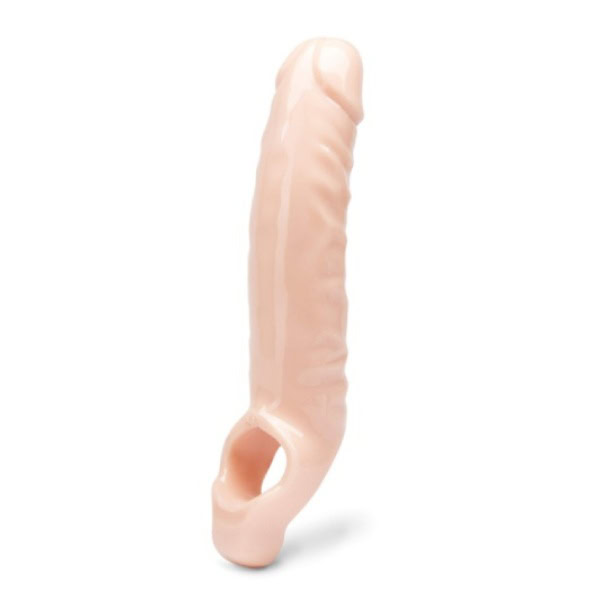 If you're looking to upgrade your presence in the clinches, the Mega Mighty Penis Extender is one of the best male adult toys on the market.
This allergen-free and latex-free appendage will add up to 3 full inches to your magic wand, thus making it a sex toy the love honey under your spell will never forget.
Add to that a realistic shape, and your lover will end up getting the kind of porn star-like performance you've always wanted to give them.
The neighbors may complain, but who cares?
Price: $34.99
Ball loop keeps extender in place for prolonged use
Desensitizes you for longer-lasting action
Detailed head for lifelike stimulation
Adds extra length & girth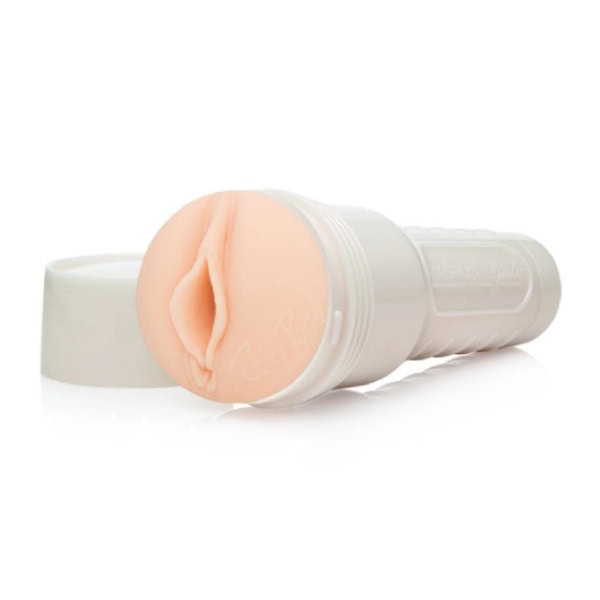 Fleshlight is everyone's favorite undercover sex toy company. One reason for this is their line of Male adult toys that have been inspired by real-life porn stars.
Our favorite is the Fleshlight Riley Reid, named after a former AVN performer of the year. In fact, her Utopia and Euphoria vaginal simulator sleeves are the most popular Male adult toys on the Fleshlight site.
That's because these sleeves are advertised as presenting an exact replica of this porn princess's vaginal anatomy. Can you imagine that?
Now you too can feel every inch like a top porn performer whenever you work out with this fun toy.
Price: $79.95
A facsimile of Riley Reid's actual anatomy
10-inch discreet carry case with 7.75-inch sleeve
Easy to clean & store
Soft Superskin material feels 100% real
14. Lovense Gush – App-Controlled Penis Vibrator!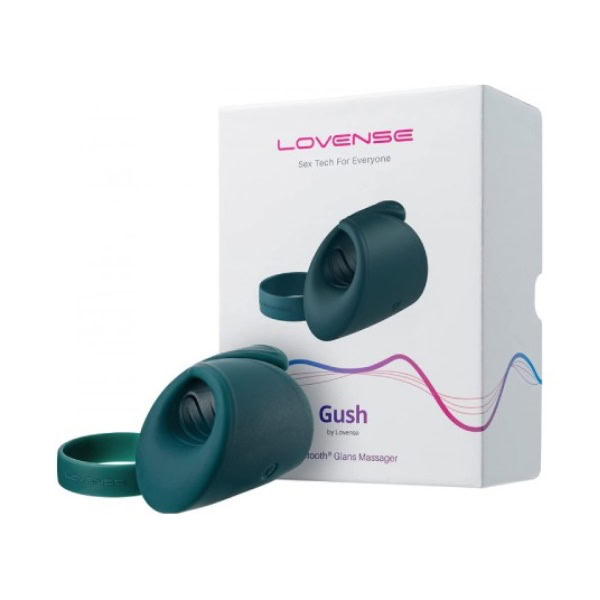 If you're a connoisseur of Male adult toys, then the Lovense Gush is a must-have.
Featuring hands-free pleasure, this is the type of sex toy that can really make it feel like someone else is doing it for you. Of course you can get a hand in if you really want, but if your hands are busy with someone else, then the Gush will make sure you don't feel left out.
Plus, it has a one-size-fits-all design, remote command capability, and holds a 90-minute to 2-hour charge. Good stuff.
Price: $99.00
Waterproof
USB rechargeable
Compact design perfect for travel
Can be used stationary, or strokes automatically
15. TRACEY COX Edge – Expert-approved Penis Pump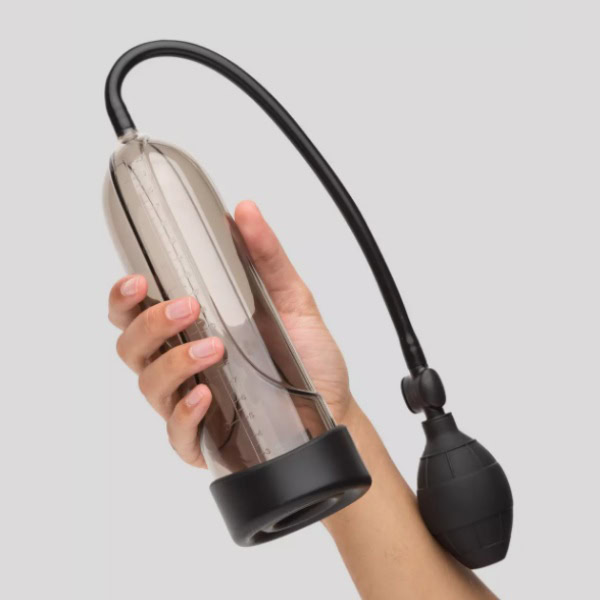 If your erections aren't all they can be, or if you just want to keep your equipment in the best possible working order, then the Edge Penis Pump is for you.
Designed by international sex expert Tracey Cox, this is one of the most practical Male adult toys on the market. That's because it will get your magic wand in shape to better enjoy all the other toys (and companions) out there.
If you want to increase your stamina and performance, this penis pump may be exactly the edge you need.
Price: $49.99
Temporary size gains are possible
Excellent for erectile health and performance
Step-by-step Tracey Cox guide to help you along
If you're into Anal toys, this hands-free prostate massager is one of the most intense Male adult toys on the market.
Designed for a tight and full fit back there, this Big Boy vibrating sex toy will hit the bullseye on your p-spot every time.
Operating with a 7-function vibrator, it's shaped to stimulate the prostate and perineum in tandem without any additional support. Plus, the wonderful full feeling you'll get back there will make your orgasms more intense than ever.
Price: $59.99
Ultra-smooth Latex & Phthalate-free silicone
Waterproof for easy cleaning & fun-filled bath time
Hands-free to let you explore a full spectrum of positions
17. NJOY Pure Wand – Versatile Anal Toy For Men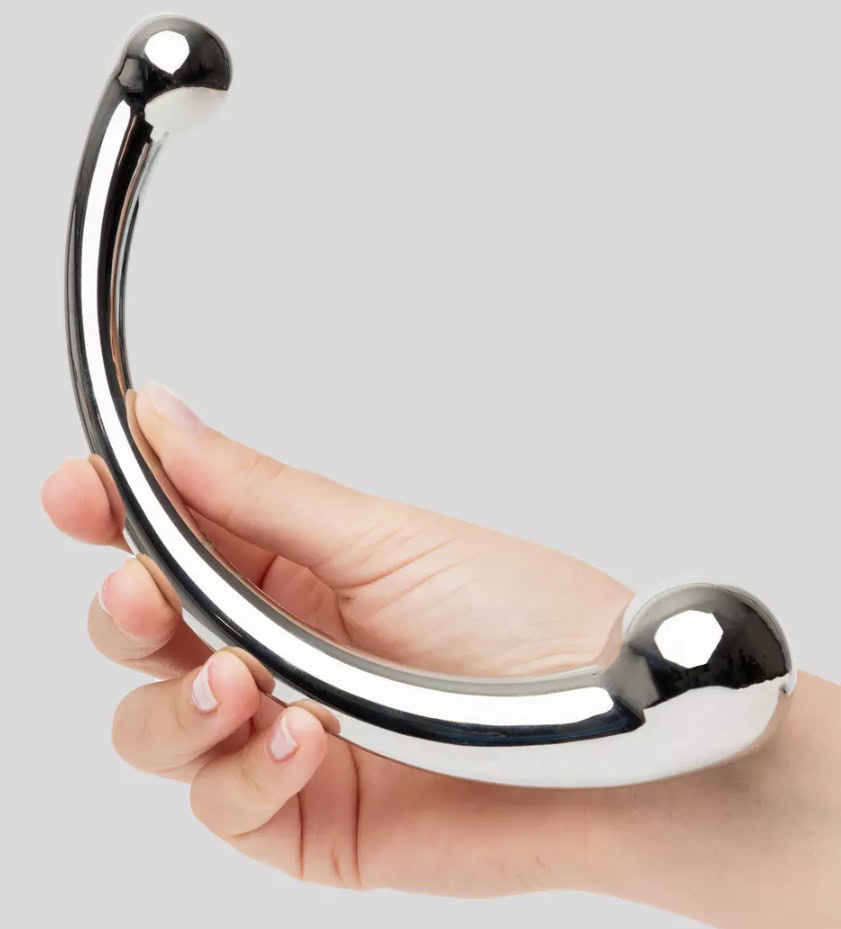 When it comes to elegant Male adult toys, the NJOY Pure Wand looks like something the Silver Surfer might have used when he wasn't on his board.
Made with medical-grade stainless steel, this ergonomically strategized sex toy is the perfect implement to hit anywhere you need your anal toys to hit. Plus, it's easy to clean so it will never lose that orgasmic glow.
It does require a slight learning curve (get it??) so you might need some practice before the orgasms start flowing.
Price: $120.00
Waterproof
Anal safe & Phthalate free
Equally orgasmic and pleasing for all genders
What Are The 6 Main Types Of Adult Male Toys?
Look for a guide to adult male toys? Look no further.
1. Penis Strokers
The most basic version of Male adult toys is the penis stroker. They generally operate manually and come in one of two types – masturbation sleeves or strokers.
Masturbation Sleeves
A masturbation sleeve is often a clear plastic tube lined with various nodules and bumps designed to stimulate the penis. You slip it on, and then get to work watching yourself rise to the occasion.
These sleeves are usually open-ended, so cleaning them is relatively easy and can be done with soap and water. You can also use them as oral sex toys if they're open ended.
Strokers
Strokers are made of a soft, flesh-like composite material that's designed to simulate the look and feel of real vagina, anus, or mouth. These molded parts are usually inserted into a solid case, which can then be removed afterwards for cleaning.
It works by inserting your penis into the device and then using it as an extension of your hand to pleasure yourself.
2. Cock Rings
A cock ring is a sex toy designed to increase the sensation of an erection and to make it last longer. To use a cock ring, you slip it on your penis and then slide it down the shaft to rest at the base.
Once the penis is stimulated and expands into an erection, the cock ring will then trap the blood, creating pressure that will maintain the cocks firmness.
Nowadays, a cock ring is usually made of silicone, but not always. You can also get a cock ring that vibrates, like the Lelo TOR 2 vibrating cock ring, which besides feeling great, will also turn your member into a sexy vibrator for your partner.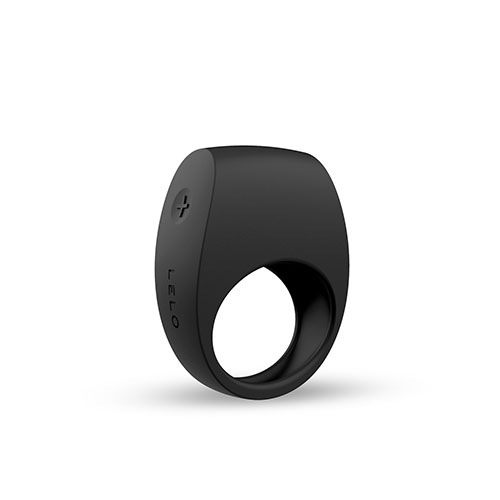 3. Prostate and Anal Toys
As the name would indicate, prostate and anal toys are inserted into the anus during sex play or masturbation to stimulate the prostate and create a more intense orgasm.
People who are experienced with anal toys also claim that prostate stimulation creates a separate and distinct orgasm from that of the penis.
There are two common types of prostate stimulators and anal toys. Those that vibrate and those that don't.
Non-vibrating Anal Toys
Non-vibrating anal toys such as the Aneros Progasm are covered with lubricant and then inserted manually into the anus until they gently touch the prostate gland.
During sex, the tip of the stimulator is manually rubbed against the prostrate to create intensely pleasurable sensations for the person wearing it. There are also handles at the base of the stimulator, so that when sex play is over, it can be easily removed.
You can also use a prostate stimulator on your own for amazing anal orgasms.
Vibrating Anal Toys
Vibrating anal toys operate on the same basic principle as non-vibrating ones.
The difference is that vibrating anal toys contain an electrical battery that makes them vibrate on their own without the wearer or a partner having to do any manipulation.
4. Penis Vibrators
Penis vibrators are Male adult toys that can be placed on the base, shaft, or tip of a man's cock. Because they are electrically charged, these vibrators automatically stimulate you so you don't need to work at stimulating yourself (unless you want to).
Most penis vibrators contain batteries, which are then charged through some type of electrical chord or USB plug.
The advantage of using a penis vibrator with a partner is that the vibration from the device effectively turns your entire penis into a vibrator for your mate. If you're playing solo, you get to experience orgasms without putting too much work in!
An example of a high-quality penis vibrator that can be used alone or with a partner would be the Lelo TOR 2.
5. Automatic Male Masturbators
Automatic masturbators are Adult male toys where the user inserts their cock to be stimulated by the device until they climax.
Sometimes these masturbators can be fairly sophisticated machines. Particularly in the case of something like the Autoblow AI blowjob machine that uses artificial intelligence to simulate real-life oral and manual sex techniques.

Most automatic male masturbating machines are battery-operated, although the previously mentioned Autoblow device plugs directly into the wall.
6. Fleshlights
Fleshlights are male adult toys used for masturbation. When these devices are closed up in their cases, they resemble common flashlights so that no one other than the user will be able to suspect what kind of device it really is.
Aside from their common disguise, Fleshlights can come in many different forms. These male adult toys can operate either manually or automatically, as well as simulate the appearances and tactile qualities of a vagina, mouth, or anus.
There are also versions of Fleshlights dedicated to the anatomy of several famous porn stars, both male and female, hetero and LGBTQ.
Male Adult Toys FAQs
How are Gay Male Adult Toys Different from Regular Male Adult Toys?
As far as the actual toys go, there is no difference between Gay Male Adult Toys and Regular Male Adult Toys.
Some Male adult toys like anal toys are probably used more by Gay Men, though not exclusively. That's because playing a passive role as well as an active one in anal sex is far more common among Gay Men than it is among Hetero Men.
On the other hand, Male adult toys that focus solely on penis stimulation, like a masturbating device or a cock ring, are probably used equally by both Gay and Hetero Males.
Can I Buy Sex Toys for Men on Amazon?
Even though Amazon makes online shopping convenient with decent prices, fast deliveries, and easy returns, when it comes to Male adult toys they can't always be trusted.
The quality of Male adult toys on Amazon is sometimes questionable. While many of the products offered are cheaper, they're often low-quality knockoffs that don't contain user-safe ingredients like Phthalate-free silicone or medical-grade stainless steel.
We also found that most reputable manufacturers of Male adult toys offer warranties and 60-day return policies. That means besides offering better quality than Amazon, they also provide a better shopping experience.
Stick to trusted manufacturers and sex toy retailers!
Are Male Adult Toys Dangerous To Use?
If you follow the instructions of the manufacturers, the vast majority of Male adult toys are completely safe to use. Yet because the sex toy industry is not well regulated, it's also important to do your homework on male sex toy safety.
If you're using certain anal toys, like a prostate massager, familiarize yourself with your anatomy so that you don't insert the massager too far. However, all safe anal toys should have some kind of flared base making it impossible for the toy to "get lost" inside you.
You should also be careful when using a cock ring. Make sure you have the proper size and plenty of lube in case the cock ring should get stuck. You shouldn't generally wear a cock ring for longer than 30 minutes, as the restricted blood flow can become dangerous.
As a rule, it's best to proceed cautiously until you gain more experience with whatever sex toy you're using.
As far as maintenance goes, make sure to clean your sex toy after using it. Employing a fresh condom for each new encounter is a good idea as well. Also, if the toy gets damaged, discontinue using it.
That should go without saying!
Finally, you need to make sure that the Male adult toys you're using have been made with the best materials and include no toxic ingredients.
In other words, have fun, but also make sure you've done your research, and be careful.
Can You Become Addicted To Male Adult Toys?
Yes, it is possible to become addicted to Male adult toys, though according to the research, only a small percentage of sex toy users actually become addicted.
In fact, the National Institute of Health estimates that only between 3% and 6% of American adults 18 years and older show characteristics of Sexual Addiction Disorder.
Of course that doesn't mean using something like a cock ring or an automatic male masturbator will necessarily turn you into a sex addict. After all, millions of people regularly enjoy some wine with dinner without becoming alcoholics.
Still, as with the best hookup apps, it's best to practice some restraint!
Sex toys are growing in popularity because they are fun to use, increase intimacy, and even provide certain health benefits. Sometimes doctors even suggest certain sex toys to individuals that suffer with ED and other difficulties involved with sexual performance.
In short, the relaxation and pleasure that a sex toy provides can be a healthy addition to your life and/or your relationship. Yet like anything else, too much of a good thing can sometimes lead to problems.
Remember, moderation is the key!
So, Which Male Adult Toys Are the Best?
After all this info, we're assuming you're as geeked as we are about this merch.
So, without further ado, here are our favorites.
If you're solo, you probably want to sit back and enjoy the scenic route to Orgasmville.
That's why we picked the Autoblow AI for Best Overall Male Adult Toy. It's pricey, but with advanced AI at the wheel, it'll feel like you're in a Porsche 911 on an endless drive. It's your call how fast or slow this world-class machine performs.
If you're not alone, we have two top choices.
For long-distance sex, The Lovense Max 2 and its Bluetooth-controlled app will allow you and your partner to pilot each other's orgasms to a perfect landing. 
If you're face-to-face, the Lelo TOR 2 electric cock ring will turn you into a living vibrator and your partner into a mass of jelly. Like the song says, "Get that buzz, love is the drug I'm thinking of."
Well, now that you know our picks, we hope the postman will soon be on the way with yours!