Yeah, we've all done the good ol' hand-based masturbation
…but let's be honest, it can get quite boring and limiting.
With modern advanced male masturbation toys, getting off can be more intense, fun, and simple!
Heck, who wouldn't want to explore the world of hyper-real masturbation sensations?
Well, with this review, we'll guide you through the best male masturbation toys to try out.
Right from basic sex toys to Fleshlights and advanced masturbation machines, you'll find something that tickles your fancy.
Let's go!
Basic – Penis Strokers
Penis strokers are sleeve-like male sex toys that you can use to masturbate or intensify your sex by sucking, vibrating, or more.
These strokers are usually made from soft material and usually try to imitate the feel of a vagina, mouth, or even butt to give you an immersive sexual experience.
Key Features
Compact & portable
Open-ended design
Easy-to-clean
Clear build
$34.95
The Fleshlight Quickshot Vantage is for those that want a straightforward and user-friendly male masturbator to have fun with.
As one of the most popular masturbator Fleshlight toys, this toy's open-ended design makes it incredibly fitting for most penis lengths.
Again, because of its open orifices, you can further use this toy as a supplement to oral sex.
The only downside is that Fleshlight Quickshot Vantage might not be the best of masturbator fleshlight toys for large girths. However, for average penis sizes, this toy fits quite well.
Additionally, the Fleshlight Quickshot Vantage gives you easy cleaning. Better yet, the company says that just cleaning your masturbator fleshlight toys with running warm water will do the trick.
Although it's open on both ends, the toy has caps to cover it, so you can store it comfortably without worrying about the toy getting dirty on the inside. You can also use the end cap to control the air pressure and the suction on your penis in real time.
Win win!
<<Enjoy some fun anywhere with a portable masturbator Fleshlight>>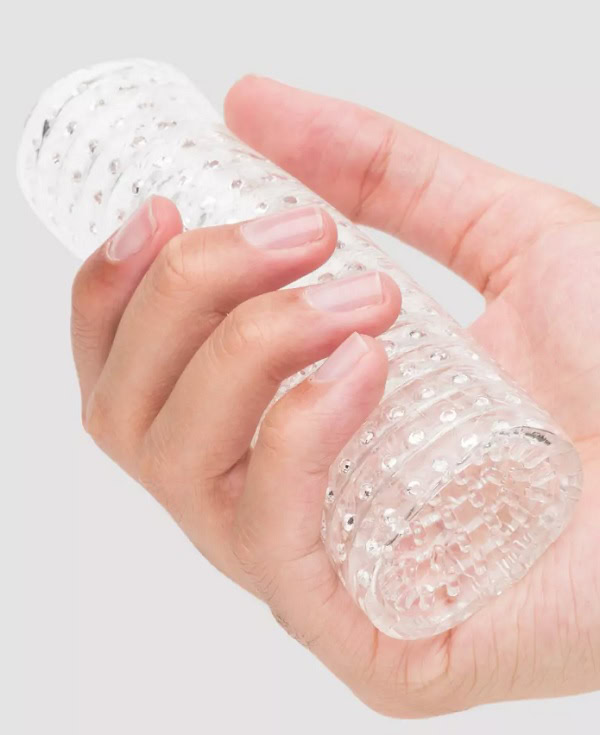 Key Features
Textured interior
Stretchy build
Allergen-free
Affordable
$9.99
Want that classic hand-job feel, but a little spicier?
LoveHoney BASICS textured stroker has textured rows to intensify the stimulation you feel when masturbating.
Moreover, this penis sex toy is made of stretchy material to allow it to accommodate many penis lengths. Also, it's clear, letting you in on the action.
Additionally, LoveHoney Basics Clear textured stroker is one of the cheapest male sex toys at just $9.99 USD today.
This toy might not have out-of-this-world features, but for easy use, this is absolutely worth checking out.
On the brighter side, this pleasure toy is touted as latex and phthalate free, so most users needn't worry about allergic reactions from use.
Always good to know!
<<Amplify your masturbating experience with an affordable toy>>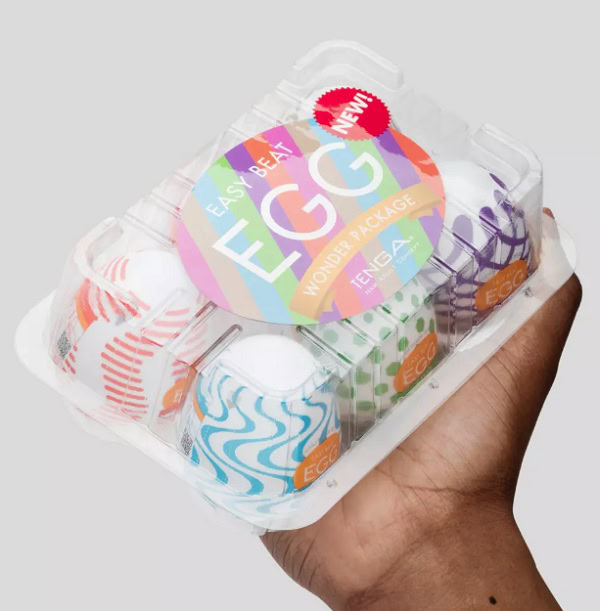 Key Features
Disposable
Varied designs
Super-discreet
Comes with lube
$6.50 or $39 for a 6-pack
So who's down for some one-off fun, eh?
TENGA Eggs are disposable use male masturbation toys, which makes them perfect for those that want to own a sex toy without the long-term commitment.
Talk about no-strings-attached!
Just like an egg, you'll crack the shell open and find the egg-like toy and sleeve inside. Better still, this particular toy also comes with lube to give you smooth and comfortable entry and masturbation.
The good thing is TENGA Eggs costs just $6.50 for a single egg. And, you can also get a 6-pack for $39. However, single purchases can be a tad costly if you're looking to use them a lot, so you're better off grabbing a pack.
But why buy 6? Well, the toy has varied designs, e.g. boxy, silky, brushy, sphere, and more textures to give you the freedom to choose what floats your boat. You can really experiment and find out which Tenga Egg tickles your pickle just right.
<<Choose your disposable and discreet masturbation gadget today>>
Basic – Cock Rings
Cock rings are ring-like sex equipment that can be placed on the base of the penis or even the scrotum to boost pleasure.
How cock rings work is that they slow down blood flow, allowing for a harder erection and perhaps a stronger and more thrilling orgasm.
In most cases, these male masturbators are also equipped with vibrators to give you an automatic way to masturbate and/or pleasure a partner's clitoris during sex.
Cock rings can also be a lifesaver for men struggling with ED, making it easier to stay hard for longer.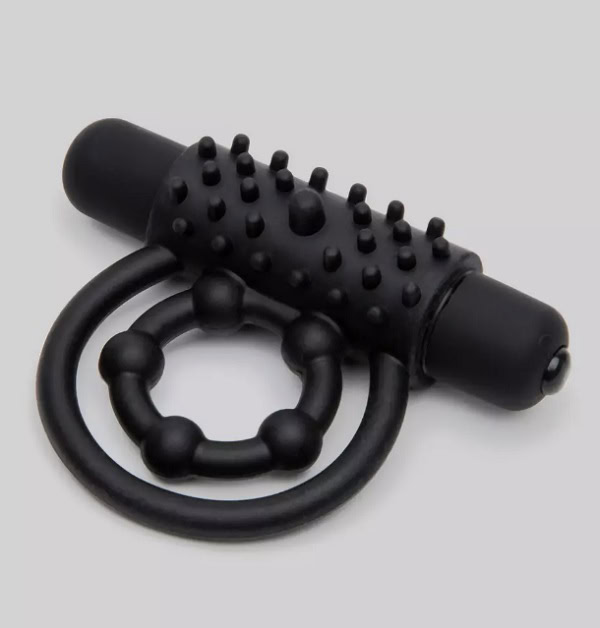 Key Features
2 vibration speeds, 3 vibration patterns
Protection against allergies
Waterproof
3 different stimulation parts
$29.99
The Lovehoney Bionic Bullet Cock Ring is the yardstick of cock rings.
With 2-vibrations speeds and 3 vibration patterns, this male sex gadget gives you the convenience of choosing your pleasure sweet spot.
What's more, this toy has 3 stimulation points to raise the tempo:
2 rings for the shaft and testicles
1 bullet for the perineum
However, Lovehoney Bionic Bullet Cock Ring doesn't offer much color variety as it's only available in black at the moment. Nevertheless, that isn't much of a deal-breaker.
On the positive, this sex equipment is waterproof, therefore don't be afraid to take it to the pool, shower, or even bathtub. This also makes cleaning much easier.
Closing off, Lovehoney Bionic Bullet Cock Ring is described as hypoallergenic which suggests you're less likely to get allergic reactions from it. So a plus on safety, yeah?
<<Enjoy 3 different stimulation in one>>
Lelo TOR 2 – Great Cock Ring for Couples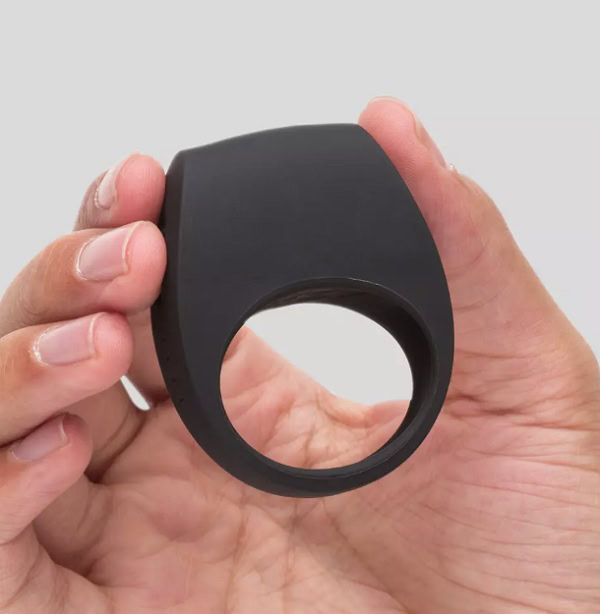 Key Features
6 different settings
Premium silicone material
Couple-friendly
Strategic control buttons
$109.65
I mean, with 6 different pleasure settings, who wouldn't like to try out the various dimensions of what Lelo TOR 2 offers?
Furthermore, the build of the vibrating cock rings makes it more interesting for cis-straight couples.
Away from having fun alone, the top part of the cock ring can also offer clitoral stimulation to your partner, opening you to achieve more wholesome orgasms.
The only downside is Lelo TOR 2 isn't the cheapest male vibrator. This said, the toy's premium silicone material and overall design give you a lush and comfortable time, making it worth the price.
It's not gonna stop working in 2 days, put it that way! This thing will be with you for YEARS.
Additionally, the silicone material allows it to stretch without breaking… hence accommodating all penis sizes. Good stuff.
<<A premium solo and couple-friendly male sex toy for you>>
Intermediate – Fleshlights
Fleshlight has grown to be one of the biggest names in the sex toy industry as a manufacturer of masturbator fleshlight toys.
Boasting masturbator fleshlight toys of different designs and shapes, you can find a fleshlight that meets your erotic desires.
Above everything, masturbator fleshlight toys are intently created to mimic genuine vagina, mouth, and anal stimulation to give you an engaging adventure.
There's a reason these toys are so famous.
Key Features
Available in vagina, mouth, & butt options
Customized prices
Has open ends
Removable outer case to allow more expansion
$59.95 Standard Price
Fleshlight and its masturbator fleshlight toys believe there's something for everyone.
The manufacturer offers Male masturbation toys of vagina, butt, and mouth designs to give you the range of choosing what you like. 
They're so famous, they've become synonymous with men's masturbation!
Talking about range, you don't have to choose one. There are also two-in-one male sex toys like butt and vagina or mouth and vagina, to give you two different ways to explore with one toy.
Some bang for the buck right there, aye?
One limitation is that these masturbator fleshlight toys might not be the best for large penis girths. Still, these male masturbators have a removable casing to give more room for thicker penises.
In matters of flexibility, Fleshlight Stamina Training unit male masturbators are also available at wide price ranges, so it's easy to stick within your budget.
<<Get the classic famous masturbator fleshlight toy>>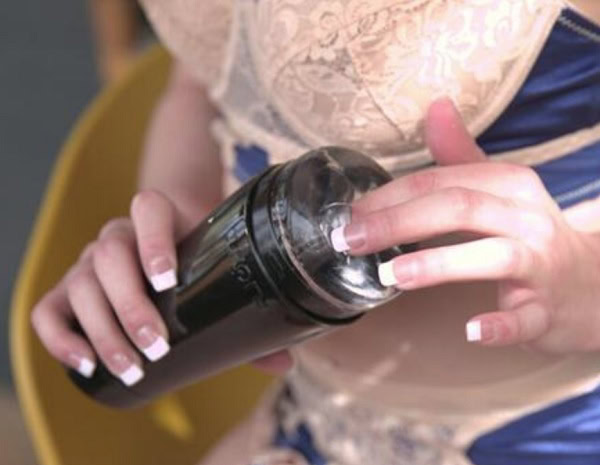 Key Features
Super skin sleeve
Sleek design
Adjustable motions
Simple to clean & maintain
$54.95
Backed with a super skin real-feel material, Fleshlight Fight Pilot is one of the best masturbator fleshlight toys for hyperreal masturbation.
Moreover, we like that this toy pays attention to aesthetics. Although its exterior is made of plastic, it comes with a cool classy, and discreet design for easy traveling and storage too.
Also, Fleshlight Flight Pilot is amongst the top personalized male masturbators in the game right now. You can choose between different textures and see if you like a smooth cruise or a bumpy ride, so to speak.
You gotta love customization.
<<Choose a sleek and personalized male pleasure equipment today>>
Intermediate – Penis Vibrators
Penis vibrators are male masturbation toys that give you pleasure from vibrations and pulse motions, rather than stroking.
Often, these male masturbators are available as shaft and penis glans/head vibrators, but scrotum vibrators have started getting popular too.
These male sex toys can come with various settings of vibration intensity to help you make adjustments to what you enjoy the most.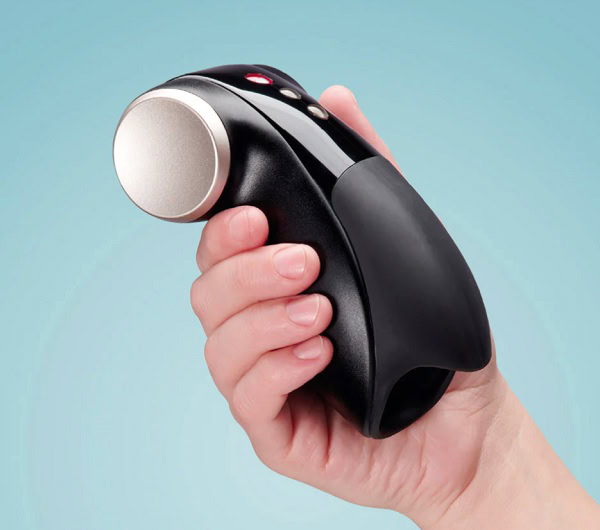 Key Features
No-hands needed
11 different patterns
Good for couples too
Body-safe material
$129.99
Designed for the penis head/glans, the Fun Factory Cobra Libre II wants you to lay back and enjoy its rhythmic sensations.
The penis head vibrator lets you use it hands-free, so you can relax and enjoy the stimulation.
What's more, Fun Factory Cobra Libre II has 11 vibration intensities, thus giving you a nice leg up in finding a motion that works best for you.
The toy further has a top flat surface that can also offer stimulation to your partner if they come in contact with it.
Lastly, Fun Factory also considers safety with body-safe materials that might protect you better against allergens. That's always good to hear.
<<Milk yourself dry with 11 vibration modes>>
Fun Factory Manta – Versatile Vibrator with Low Charging Time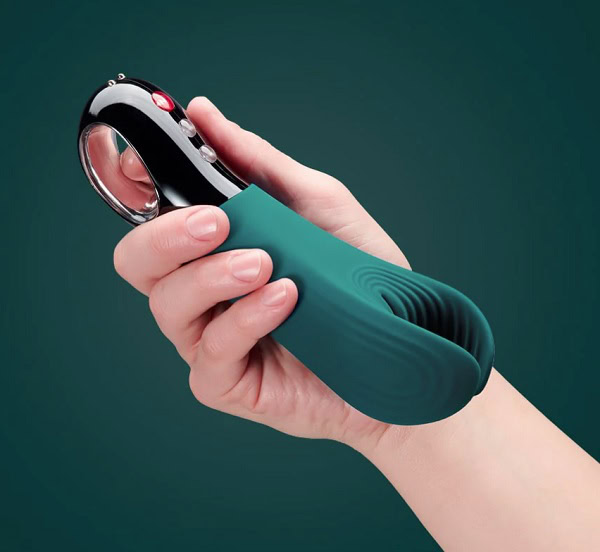 Key Features
Powerful motor
Seamless glide
6 speeds, 6 patterns
Faster charging
$139.99
Incredibly versatile, the Fun Factory Manta is one of the best male sex toys if you want customizable and high-tech male masturbators.
The sex toy understands the idea of different strokes for different folks, and can be used on various parts of the body including the penis, nipples, clitoris, and more.
Nice.
It's packed with 6 distinct speeds and vibration patterns, giving you ample room to test things out and find pleasure points that work for you.
Moreover, since the shaft stroker attaches to the side of your penis, it makes it good to ramp up sensations as you get saucy with a partner as well.
While the battery life could be improved (lasts about 40-120 minutes), Fun Factory Manta has about 3 hours less charging time than most electronic male masturbators.
To sum up, the device also has ridges for even lube distribution and as a result – smooth strokes.
<<Explore 6 different stroking speeds and patterns now>>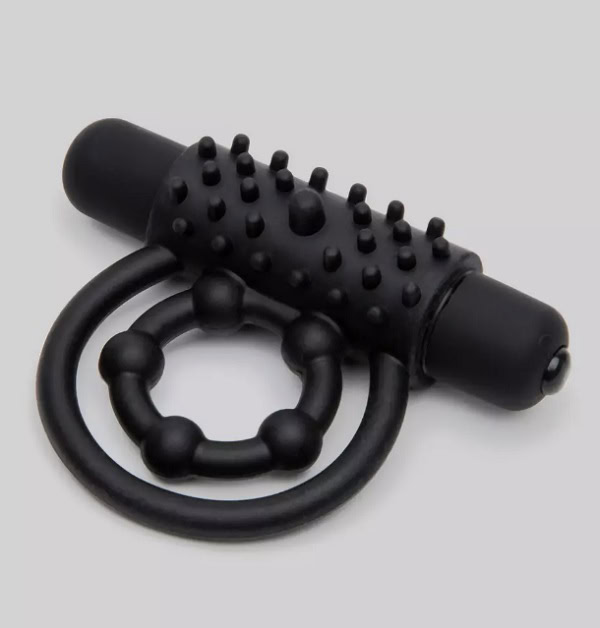 Key Features
Detachable parts for simple cleaning
3-part stimulation
Waterproof
2 vibration speeds, 3 patterns
Although also a stroker device, the Bionic Bullet doubles up as a male vibrator too making it a go-to for diverse male sex toys.
With vibrating rings, this pleasure device can offer sensual stimulation to the shaft and testicles simultaneously.
To add, this male toy also has a bullet-shaped part that can further give stimulation to the perineum when you're alone or to your partner's clitoris.
LoveHoney Bionic Bullet is also arguably one of the smallest male sex toys right now which makes it super discreet. But, for the compact size, be careful to keep it where you can't lose it.
Wrapping up, this penis vibrator has 2 vibration speeds and 3 patterns to give you the chance to fine-tune it to movements that thrill you.
<<Take your masturbation to the next level with this vibrator and stroker>>
Advanced – Automatic Male Masturbators
Automatic male masturbators bring an electronic aspect to your sex toy experiences.
These automated male masturbators use motors which are usually meant to deliver a hands-free experience. Some can be controlled through an app while some have control buttons on them.
Also, these male sex toys have orifices with sleeves that are designed to mimic actual penetrative sex.
Basically, you take the best penis sleeves and then you motorize them. Amazing.
Lovense Max 2 – Vibrations & 360-Degree Contractions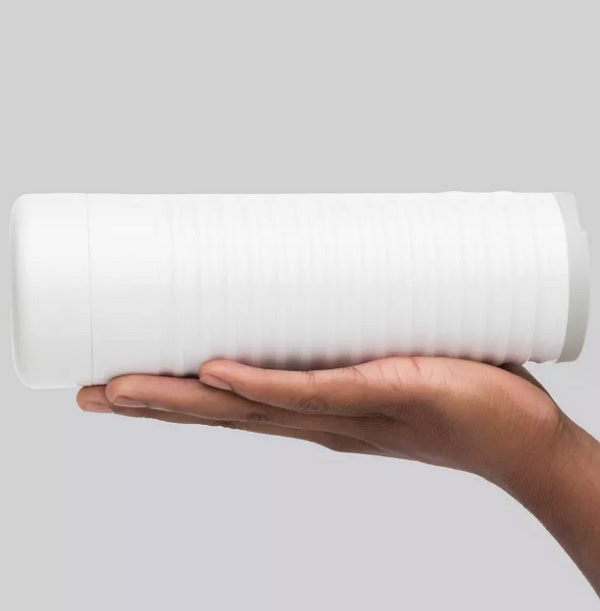 Key Features
Dual stimulation
Comfortable for most sizes
Syncs with other sex toys
360° vaginal contractions
$99
Lovense Max 2 wants to maximize your ecstasy.
Boasting double stimulation in vibration and contractions, this sex device gives you holistic excitement with customizable suction pressure too.
Moreover, you get to control it through an Android/iOS app, so you don't have to keep tinkering with buttons.
Lovense Max 2 further has among the softest sleeves in male sex toys, not only for comfort but to accommodate different sizes.
For an extremely real penetration, the device is equipped with 360° vaginal contractions to make it as real as possible.
The only downside is that the sex toy doesn't have many adjustable contraction patterns as other similarly priced gadgets.
This said, Lovense Max 2 makes it up for you with its sex toy compatibility. You can sync it long-distance to other sex toys, which is awesome for those in long-distance relationships.
<<Have remote sex by syncing with other sex toys>>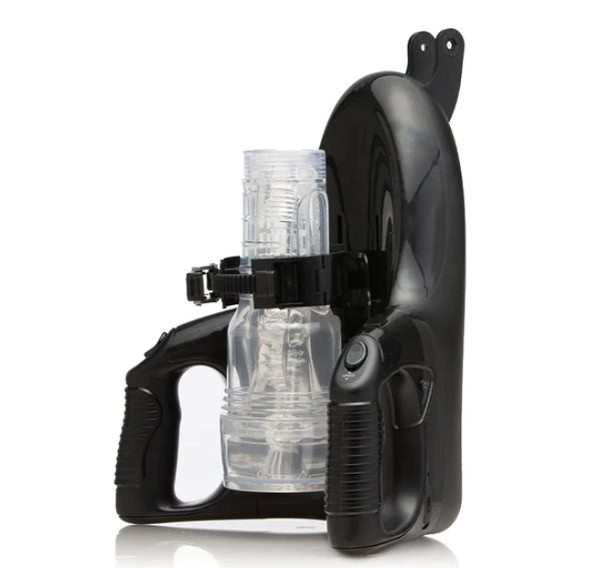 Key Features
Up to 250 strokes per minute
Has phone mount
Wide control capability
Compatible with all masturbator fleshlight toys
$199.95
One of the best new sex toys in 2023, the Fleshlight Universal Launch seeks to spice up your experience with masturbator fleshlight toys.
This male stroker lets you plug in your fleshlight toy and use it to control the movements you desire. It's compatible with any standard-sized Stamina Training Unit – the classic larger-sized Fleshlights.
Yes, you can automatically milk your penis with a Fleshlight. Like, really.
Talking about movements, the stroker lets you adjust stroke lengths, speeds, and even placement for focused stimulation.
Additionally, the speeds are phenomenal, with the capability of up to 250 strokes per minute if you can handle such intensity.
One issue is that this device is relatively large, so it might not be the best for traveling around with.
Away from that, Fleshlight Universal Launch has a phone mount, allowing you to watch your favorite sultry content as you get one (or more) off.
<<Automatically milk yourself with your masturbator fleshlight toys>>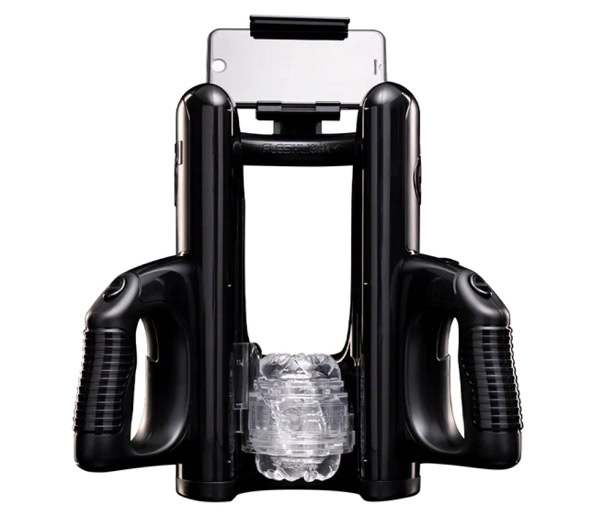 Key Features
Control stroke length and speed
Touch-control
Up to 250 strokes per minute
Phone mount
$189.95
Although widely similar to the Fleshlight Universal Launch, Fleshlight Quickshot Launch offers you a cheaper way to control your masturbator fleshlight toys.
You can adjust the stroker speed and stroke length to what you like, which works great for more concentrated stimulation.
On the downside, Fleshlight Quickshot Launch only works with Fleshlight Quickshot toys, which are generally smaller and less intense than the large STU models.
Despite that, just like the Fleshlight Universal Launch, this toy ranks among the fastest masturbator fleshlight toys, going up to an incredible 250 strokes every minute.
Also, you can mount your smartphone and watch some juicy videos while at it.
In conclusion, the gear has touch controls, and all you have to do is put your setting, relax and enjoy. A slightly cheaper way to still enjoy a whopping 250 strokes per minute!
<<Experience 250 strokes per minute tonight>>
Advanced – Prostate Massagers
Prostate massagers are devices that go up the anus (between 2-4 inches) and caress your prostate to the point of a prostate orgasm.
Some prostate male masturbator toys instead may use external prostate stimulation by massaging the perineum area… or a combination of both internal and external massage.
The prostate is an erogenous zone for many people. On many occasions, it's even referred to as the male G-Spot.
Prostate massage can lead to intense, minutes-long multiple orgasms in men and those assigned male at birth. You do NOT want to miss out on this opportunity!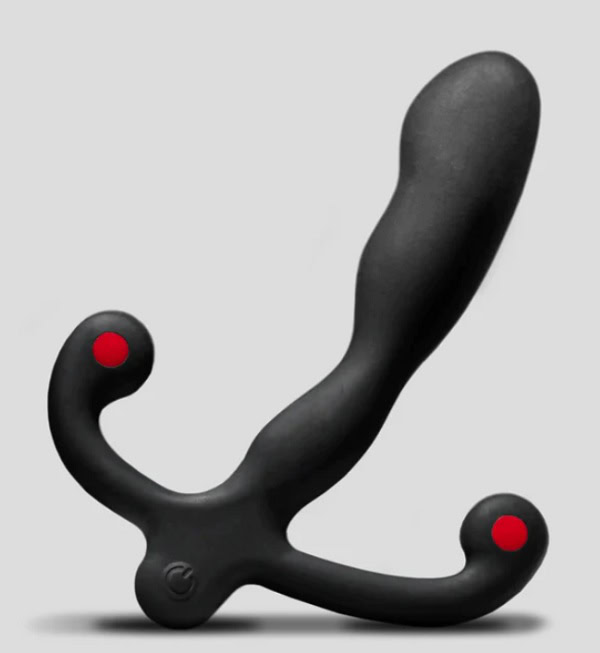 Key Features
Stimulates 4 erogenous zones
Provides concentrated stimulation
Beginner-friendly
Hands-free use
$69.95
The Aneros Helix Syn Trident aims to redefine male sex toys by providing you with vibrant sensations to 4 male erogenous areas including the prostate and perineum.
Along with its mind-blowing pleasure, the toy has an angled top to help give you focused stimulation and pave the way for a more intense prostate orgasm.
Moreover, you can completely use the Aneros Helix Syn Trident hands-free. Just plug it in, and off you go.
You need a little practice flexing your muscles down there, but there's plenty of advice on how to do this online.
<<Enjoy 4-part stimulation with this prostate massager>>
Lelo Hugo – Best Wireless Prostate Massager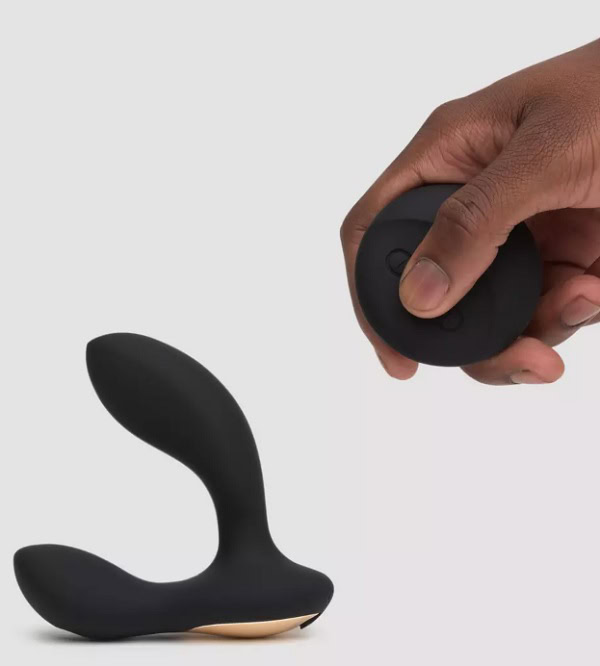 Key Features
2 vibrating motors
6 different settings
Good for solo/couple play
Luxurious design and finish
$175
Packing two vibrating motors, Lelo Hugo wants to give you rapid sensations not just directly to your prostate but also through the perineum as well.
To add, Lelo Hugo has more settings than many male masturbators, with 6 different personalized settings for you to explore between mild and vigorous.
Nice, huh?
This sex toy might not be the most pocket-friendly. But considering its high-end design and premium silicone exterior, you're destined to receive maximum comfort and pleasure when using it.
Not to mention, Lelo Hugo only has a charging time of 2 hours, which is one of the lowest in male sex toys. With a single charge, the prostate vibrator can also last you a whole 2 hours of battery life.
2 hours of automatic prostate vibration pleasure. Count me in!
<<Get yourself a wireless prostate massager with 6 varied settings>>
NJOY Pure Wand – Top Manual Prostate Massager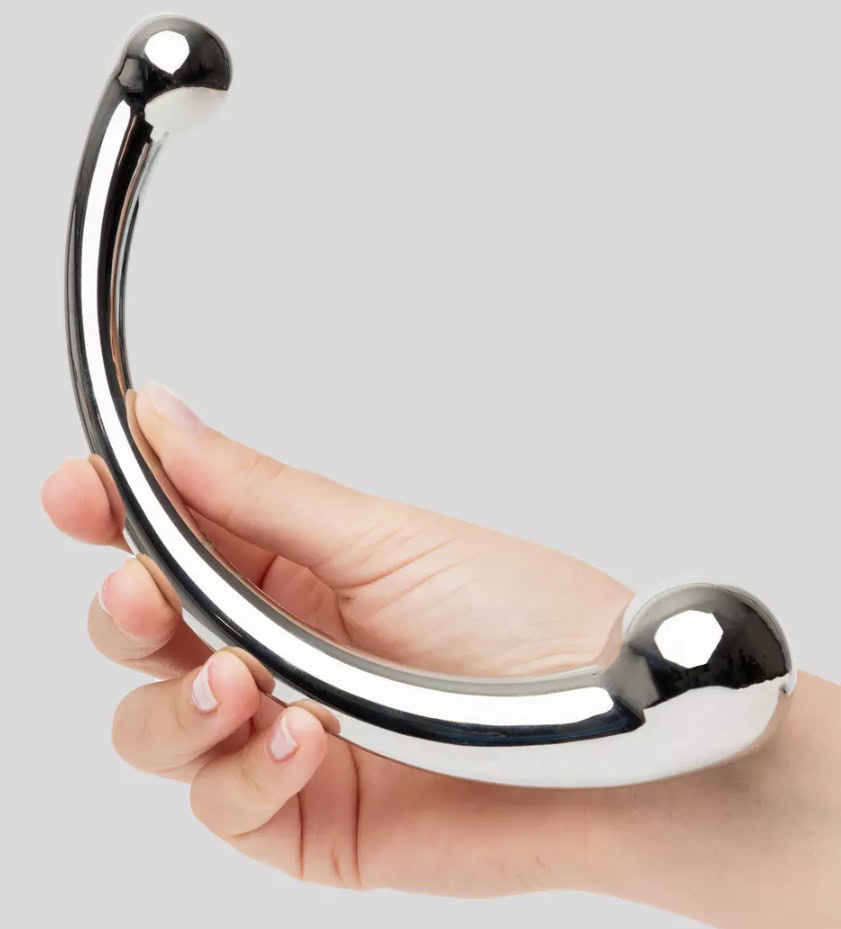 Key Features
Top shelf stainless steel
Tapered ends
$120
Coming in with high-quality stainless steel, the NJOY Pure Wand is more than just a sex toy – it's a heavy, well-made work of art.
The 'p-spot' massager is curved to give you accurate touch to the prostate. Moreover, it has tapered ends to accelerate the amusement and gives you 2 sizes to experiment with.
Designed for G-spot AND P-spot pleasure, the Pure Wand can actually be used anally OR vaginally for internal pleasure, so it's one of the few sex toys that anyone of any gender can use!
Because of the smooth steel surface, you can easily use lube on the toy for hassle-free insertion, and the heavy weight keeps the toy firmly in place, adding lots of pressure on your prostate.
This unique male masturbator toy can lead to some absolutely mind-blowing anal orgasms, but it's definitely not for the faint of heart. As your anal walls conract in pleasure, the strudy steel pushes back, making your climax longer and more intense.
You need to work your way up to sex toys like this – it's advanced stuff!
<<Try out the magic wand for your p-spot>>
Male Masturbators FAQs
What Type of Lube Should I Use With Male Masturbation Toys?
Generally, you should use water-based lubes with male masturbation toys.
For most male masturbation toys, especially those made of silicone, water-based lube appears to offer the best glide.
Additionally, water-based lubricants are more organic, are easier on people that have sensitive skin, and don't leave stains on your sheets.
Also, water-based lubes are available in many consistencies from thick to thin to average, therefore it's easy to find a suitable one.
This said, for steel male masturbation toys like NJOY Pure Wand, you might be better off using silicone-based lube or even an oil-based lube.
Silicone-based lubes and oil-based lubes don't corrode steel. Plus, they don't evaporate easily, hence letting you have fun with minimal interruption.
How to Clean Male Masturbation Toys
Cleaning most male masturbation toys is quite simple.
For most non-porous male masturbation toys:
Rinse the toy to remove any bodily fludis
Clean the toy with antibacterial soap & warm water
Finish, off by drying off the toy with a clean and dry towel
Allow it to air dry if possible
This method of cleaning your male sex toys with warm water and antibacterial soap works for most stainless steel, silicone, and glass male sex toys.
However, Fleshlight toys require different care.
How Do I Clean My Fleshlight?
You should clean your fleshlight with warm water and NOT soap if possible.
Because masturbator fleshlight toys have super soft sleeves, using soapy or detergent solutions might not be a wise choice as they may over time destroy the skin material.
What you need to do is remove the case of your fleshlight toy. Then, proceed to rinse the sleeve with warm water, removing any excess fluids that may be inside.
Afterward, air dry your masturbator fleshlight toys. Make sure not to store the toy while still wet, or you can end up with a moldy Fleshlight.
No one wants a moldy Fleshlight.
Additionally, it's also advisable to purchase the fleshlight renewing powder from the Fleshlight website. This powder will help you restore any lost soft sleeve texture on your masturbator fleshlight toys.
Are Male Masturbation Toys Shipped Discreetly?
Yes, male masturbation toys are shipped discreetly.
Most male sex toys are shipped in plain boxes with no branding or company name to give you absolute privacy.
Additionally, in many cases, the seller or manufacturer adds a return address just in case your package is dropped at the wrong door.
Although discreet shipping is the default for most male masturbators, some may give you the option to choose between discreet or non-discreet branding.
How Do I Store My Male Sex Toy?
You should ideally store your male sex toy in a dry place with some airflow.
Keeping your male sex toys in a dry environment away from sunlight or moisture discourages the growth of bacteria hence keeping you safe.
Some brands offer storage packs to help you keep your male masturbation toys safe, so you might want to browse your manufacturer's collection to see what storage option they have in stock.
Of course, privacy means that many of us can't just leave our sex toys lying around in the open. Still, do your best to follow this advice.
Conclusion – Which Male Masturbation Toys Really Work?
Whether you're playing solo or opening a Backpage app and hoping to get lucky, there are a lot of male masturbation toys to check out.
From penis strokers to cock rings to masturbator fleshlight toys to vibrators you should choose what works for you.
And, you don't have to limit yourself. You can also opt to explore more male masturbators to find 'the one'.
Perhaps you might be taken away by the Fleshlight Quickshot Vantage especially if you're just starting with male sex toys.
Maybe the Lovehoney Bionic Bullet Cock Ring will do it for you with its 3-point stimulation… or even the Fun Factory Cobra Libre II if you want to explore an array of stimulation patterns.
Whatever male masturbators you choose, you'll surely have a sensational time.
So, enough with us.
Go on grab yourself something and have a bang of a time. You deserve it.