With men becoming more open to exploring their bodies (and sexuality), the demand for the best male masturbator toys has never been higher.
But just like any other sex toy out there, you'll need to choose the best male masturbators that suit your unique needs. This means learning as much as possible about the leading toys, from penis strokers to Fleshlights, automatic toys, penis vibrators, and cock rings.
Luckily, that's where we 'cum' in. Read on as we review the top male masturbator toys, placing special focus on their features, pros, cons, and uses.
Ready? Let's dive in!
Best Male Masturbation Toys – First Look
Before we dive in deeper, here's a quick look at the top 10!
1. Autoblow AI – Best Male Masturbator Overall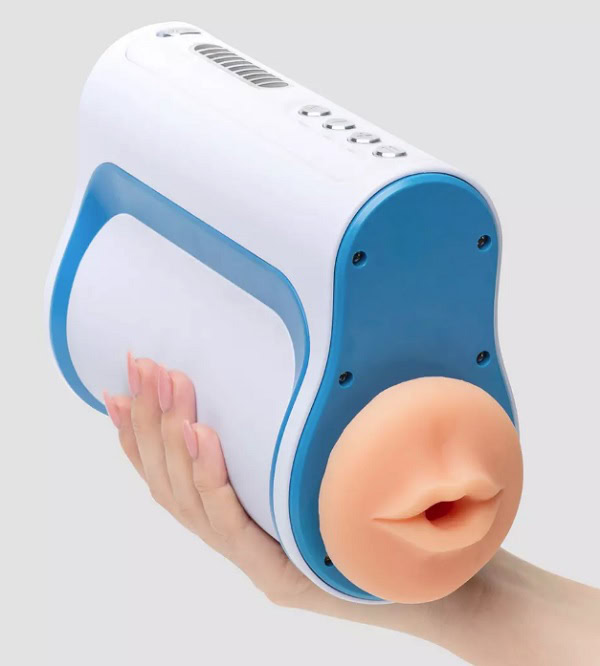 Top Features
Easy-to-adjust penis gripper
Interchangeable silicone sleeves
Powerful but super quiet metal motor
Cost
Handjobs will never be the same with the Autoblow AI, one of the most technologically advanced male masturbator toys around.
With this bad boy, you get to enjoy 10 unique AI-inspired intensity levels from a full stroke (the entire penis length) to the Full AI Experience (a switch between patterns).
One thing you'll love about the Autoblow AI is that it's super quiet despite packing a pretty decent metal motor. And you can use the toy for several hours on end as long as the power cord remains connected.
>>Check the best deal for the Autoblow AI here<<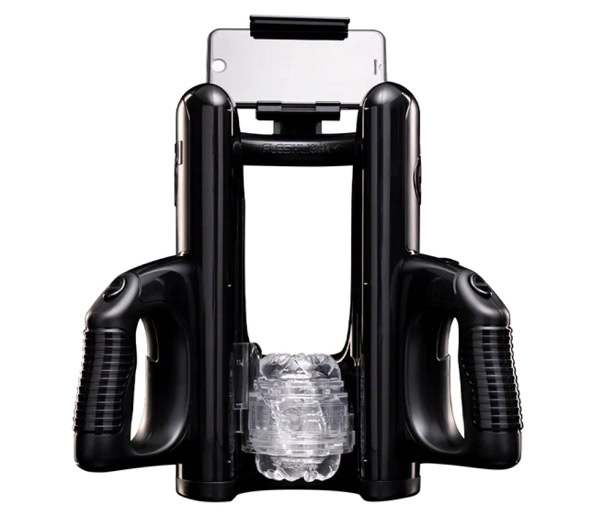 Top Features
Compact design
Suitable for couple play
Both ends can act as entry points
Cost
The Fleshlight Quickshot Vantage is one of the pocket-friendliest male masturbator toys around.
Pocket friendly in two ways – it's cheaper than almost all Fleshlight toys, and it's compact enough to fit in the tiniest of spaces.
Another feature that makes the Fleshlight Quickshot Vantage one of the best male masturbators is its unique, open-ended design.
The crystal clear casing allows you to view the action, while its open-ended design means your partner can join in for some blowjob fun.
It's super easy to clean, too. 
>>Check out the best Fleshlight Quickshot Vantage price here<<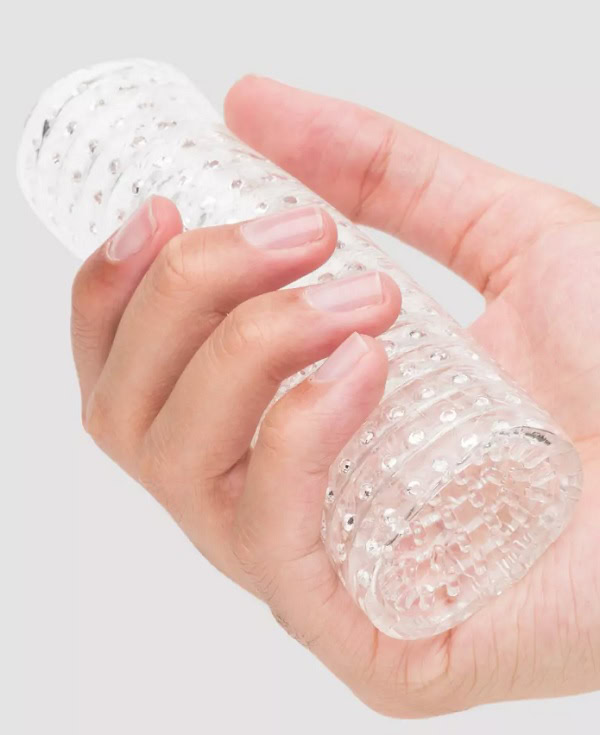 Top Features
100% Waterproof
Textured for extra sensation
Made of clear, highly stretchy material for increased comfort
Cost
It's nice that the Basics Clear Textured Stoker keeps things simple, at least simpler than its name.
By parting with only $9.99, you get a 100% submersible stroker that's strategically textured to get you off as fast as possible.
Besides the hundreds of tendrils that enhance sensation, the stretchy material also puts you firmly in control over how fast or slow you orgasm.
Just place a generous amount of lube and slide your way into the stroker.
You can invite your partner to join in on the stroking fun or just go all out in the shower, bed, or couch – anywhere really!
>>Check the best deals for the Lovehoney Basics Clear Textured Stroker here<<
4. Lelo TOR 2 – The Best Cock Ring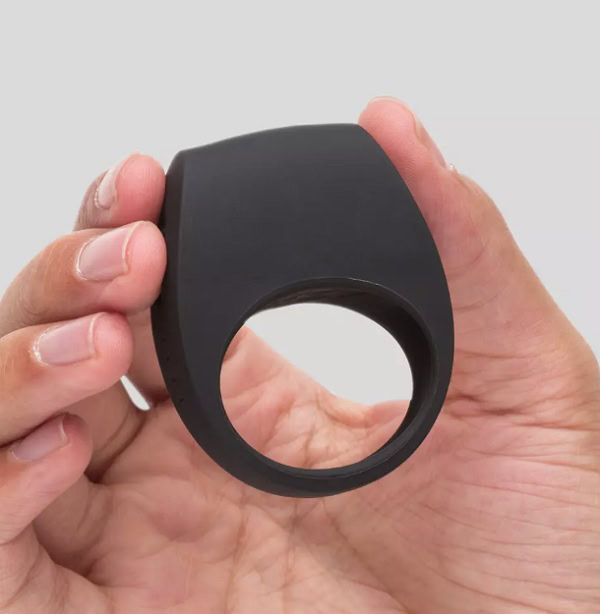 Top Features
6 vibrating settings
Couple-friendly
100% waterproof
Cost
Yes, it's expensive, but not many cock rings compare to the Lelo Tor 2, at least when it comes to performance and usability.
You don't need any experience to make good use of this tiny but capable male sex toy. Just insert it down your shaft and choose your preferred vibration setting from the 6 modes.
The best part? Well, unlike many cock rings that pack relatively low power, the Lelo Tor 2 is powerful enough to accommodate both you and your partner.
And it keeps on going for up to 1.5 hours on a full charge. Convenient.
>>Check the best deals for Lelo TOR 2<<
5. TENGA Flip Zero – Comfortable Male Masturbators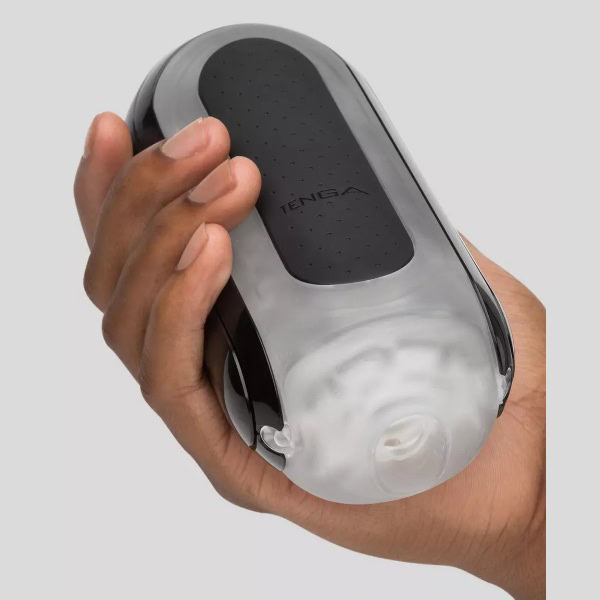 Top Features
Thermoplastic Elastomer (TPE) internal sleeve
Pressure pads for suction control
Easy to use and regulate sensations
Cost
It's no secret that male masturbator toys continue to evolve and integrate modern technology, and the Tenga Flip Zero is no different.
Featuring 3 main internal components, the Tenga Flip Zero ranks as one of the most comfortable male masturbators, and for a good reason, too.
The silk smooth ridge wall will greet your penis upon insertion, recreating real-life penetration with relative ease. Once inside, the ripple dome will grasp your penis, courtesy of its rippling edges.
And as you insert deeper, the triple chain gate will push the air out as the final layer, the layered end orb, cushions you, providing stimulation from all angles.
Your work will be to squeeze the external pressure pads to control the amount of suction.
>>Find the best price for the Tenga Flip Zero here<<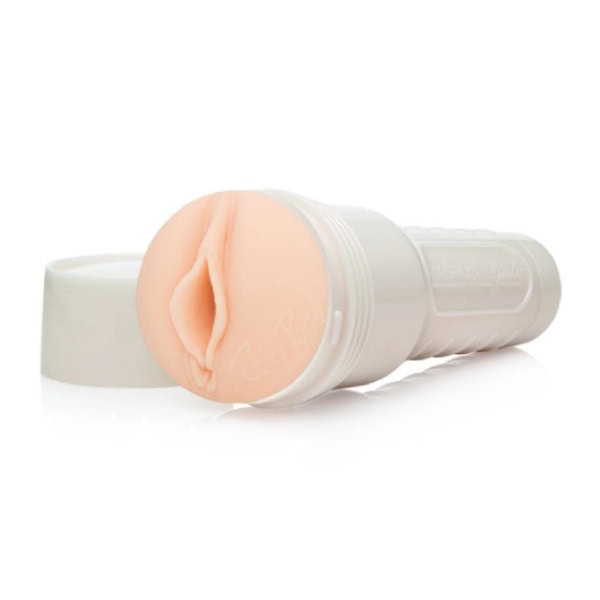 Top Features
Molded from Riley Reids' butt & vagina
Suitable for solo or couple play
Clear and compact
Cost
In a world packed with thousands of capable male sex toys, it's hard to find male masturbators molded from a porn star's butt and vagina.
But with the Fleshlight Riley Reid, you get the rare chance to experience Riley, a multiple-award-winning porn actress. Plus, it's super easy to clean and maintain.
It's also nice that you can use the Fleshlight Riley Reid either solo or with your partner to spice up your foreplay.
It's not the cheapest male masturbator in the world, but it's certainly a unique experience for Riley Reid fans!
>>Check the best deal for the Fleshlight Quickshot Riley Reid<<
7. NJOY Pure Wand – Top-Tier Prostate Massager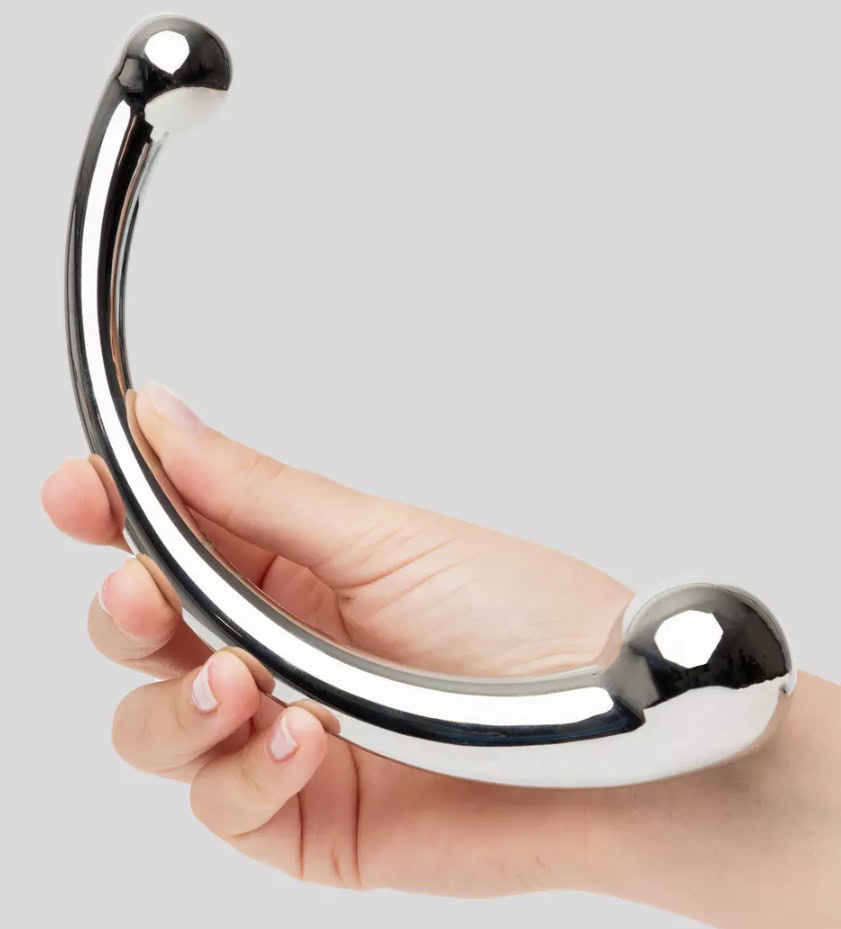 Top Features
High-quality stainless steel construction
Perfect curvature
Easy to clean and use
Cost
As one of the most popular male masturbator toys around, the NJOY Pure Wand puts the power firmly in your hands, or butt …if you wish, as you seek to explore your internal pleasure points.
And unlike most male sex toys, the NJOY Pure Wand keeps things simple. No buttons, power cords, or batteries, just lube up and slide in for the ultimate experience.
It's super safe, too, courtesy of its medical-grade stainless steel design.
The 2 tapered ends come in different sizes, so you can work your way up to G-spot bliss. However, bear in mind that the orgasms can be VERY intense… especially with the larger end.
You have been warned.
>>Check the best price for the NJOY Pure Wand here<<
8. Lelo Loki Wave – Best Luxury Vibrating Prostate Massager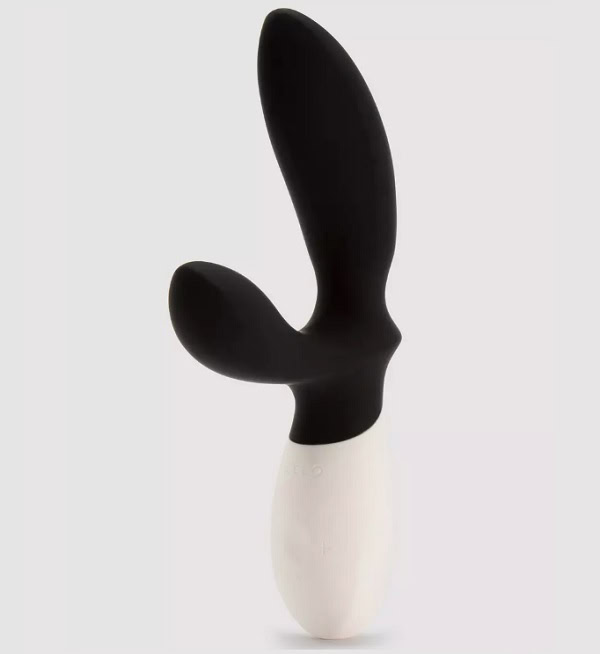 Top Features
Simultaneous perineum & prostate massage
Ergonomic, 100% waterproof design
Ultra-powerful vibration settings
Cost
With 10 vibrating settings to choose from, the Lelo Loki Wave comfortably ranks as one of the best male sex toys on the market.
The toy comes packed with two powerful motors that target the perineum and prostate to make those explosive climaxes possible.
Usage is also straightforward, as you'll only need to apply a generous amount of lube before sliding the toy in and powering it on. Next is to play around with the vibration settings until you find the right intensity.
>>Check the best price for the Lelo Loki Wave here<<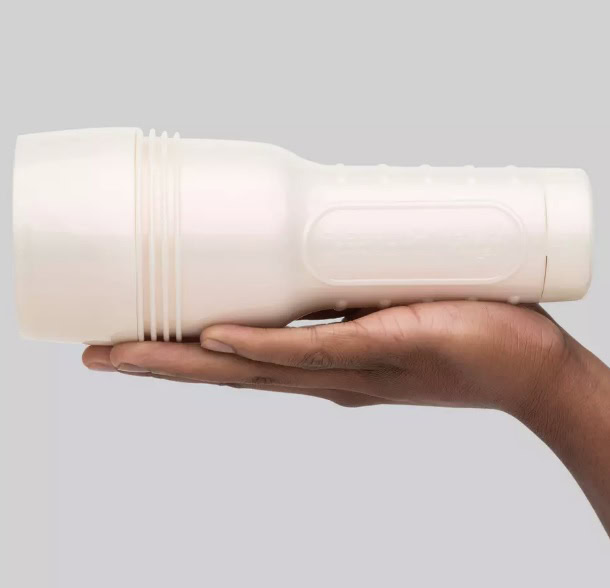 Top Features
Excellent design
Appealing orifice
Available as a butt or lady sleeve
Cost
Fleshlight's determination to cement its status as one of the most consistent male sex toy manufacturers is apparent in its collaboration with top-rated adult models.
The Fleshlight Autumn Falls, as the name suggests, is a result of the company's partnership with fast-rising adult star Autumn Falls.
The product is available as a butt or a lady (vulva) sleeve, which gives you options depending on your preferences.
Most clients appear to fancy the realistic orifice, while the waffle texture adds to the male sex toy's realism and intensity. Good stuff!
>>Check the best deal for the Fleshlight Autumn Falls here<<
10. Lovense Edge 2 – Best Prostate Vibrator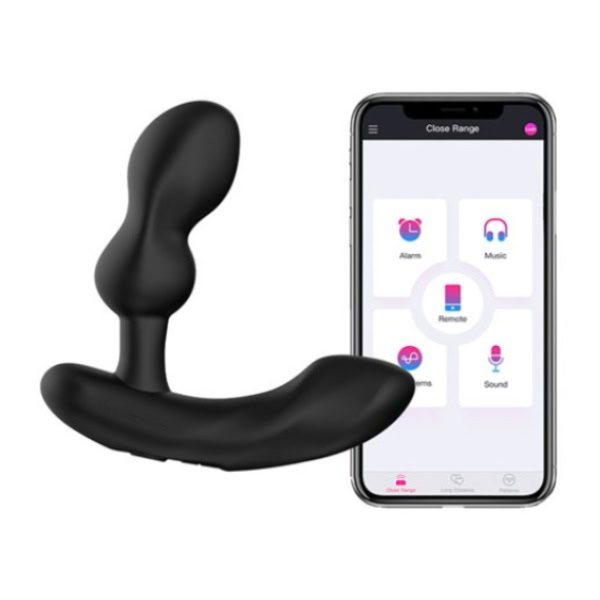 Top Features
Strong, durable dual motors
Intelligent functionality
Easy-to-adjust neck
Cost
Made from body-safe silicone, the Lovense Edge 2 is easily one of the best male sex toys, at least when it comes to prostate stimulation. 
This bad boy packs two powerful (but whisper-quiet) dual motors that stimulate your P-spot and perineum for intense sensations.
And if you're just getting started with prostate massages, you'll appreciate the Lovense Edge 2's ergonomic design that allows for ease of use.
The neck is slim and highly adjustable for utmost comfort and accuracy.
As they say on the box – IT WILL HIT YOUR SPOT.
>>Find the best deal for the Lovense Edge 2 here<<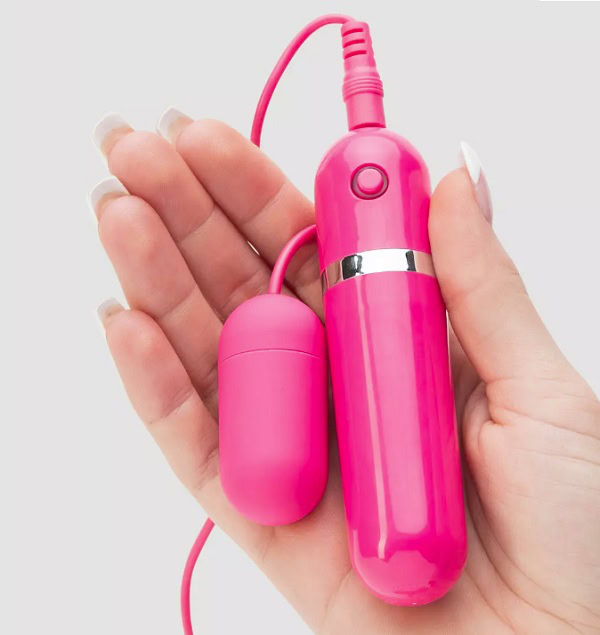 Top Features
Comes as a set of textured cock rings and a bullet vibrator
Wired remote for hands-free control
Suitable for use during penetrative sex
Cost
If you're keen to double your pleasure, you might want to give the LoveHoney Bedtime Bullet, one of the most versatile cock rings set, a try.
With this set, you get two cock rings (differently textured) to add a much-needed edge during penetrative sex.
The set also comes with a bullet vibrator that is suitable for both perineum or clit stimulation, allowing you and your partner to fulfill your wildest fantasies.
Be warned, though, that the stretchy cock rings and bullet vibrator aren't waterproof. But at least you get to play around with 7 vibrating patterns and 3 speeds. Convenient.
>>Check the best deals for the LoveHoney Bedtime Bullet here<<
12. TENGA Eggs – Best Disposable Male Masturbators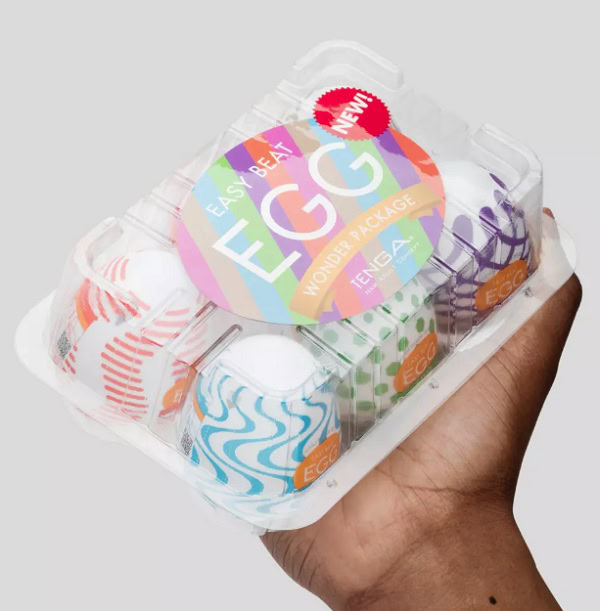 Top Features
Compact and easy to use
Disposable
Available as a set or as a single egg
Pricing
Available as a set or as a single egg, the Tenga Eggs are ideal for users that want stronger stimulation. Made in Japan, these are some of the cutest and most unusual male masturbation toys you can find.
While you can choose a single disposable egg for one-time use, you can also choose Easy Beat varieties like crater, shiny, cloudy, surfer, thunder, and misty.
Although your Tenga Eggs Easy Beat won't last like most other male sex toys, it features a thick, super stretchy elastomer that can fit any endowment.
But, the ball is firmly in your court as you can choose whether to stretch the entire egg or stimulate the head only.
You also get a packet of lube included, which is very handy!
>>Get your Tenga Eggs Easy Beat Variety Pack here<<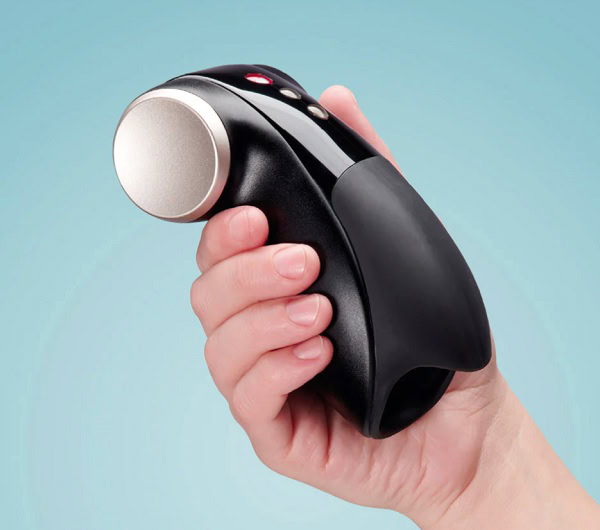 Top Features
Waterproof
Suitable for solo or couple play
Ideal for hands-free stimulation
Cost
Most male sex toys target the entire penis or P-spot, but with the Cobra Libre II, you get a toy that specifically targets the penis head.
Oh, and it's also waterproof and boasts a healthy battery life. A full charge is enough to keep you going for almost 2 hours.
Neat.
So if you're not that into cock rings or you just want to try something different, you might want to check out this cute little penis vibrator.
It's compact, easy to use, and is suitable for couple use during foreplay.
>>Check the best deal for the Fun Factor X Lovehoney Cobra Libre II here<<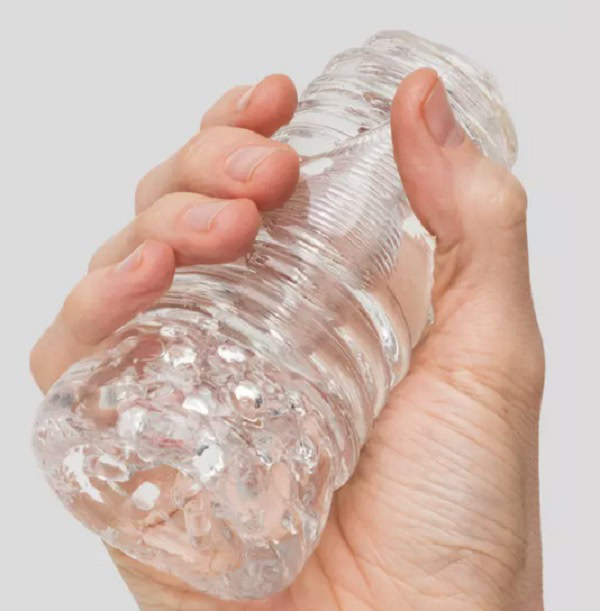 Top Features
Open-ended design
Textured for increased sensations
See-through design for heightened arousal
Cost
Inspired by renowned sex expert Tracy Cox, the Tracey Cox Supersex Stroker is designed to provide tight sensations, courtesy of its tapered, nodule-ridden interior.
And that it features a clear, open-ended design means you can enjoy unrestricted foreplay with your partner for hours on end.
Just like all other male sex toys, you'll need to apply a generous amount of lube to make the most of your Tracey Cox Supersex Stroker.
>>Check the updated cost of the Tracey Cox Supersex Stroker here<<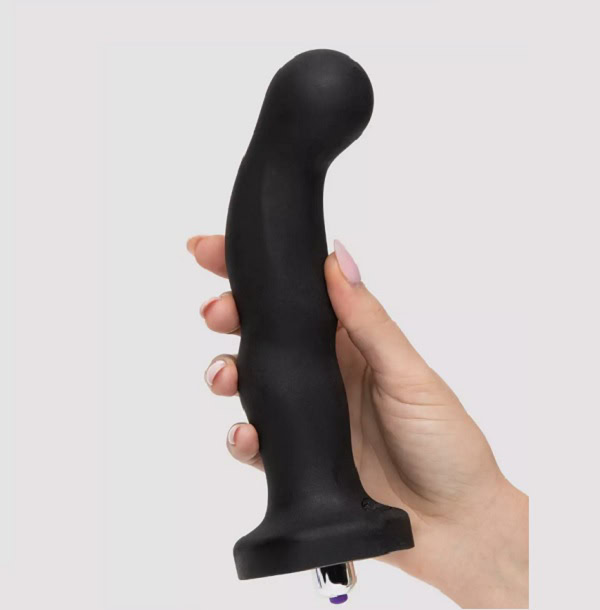 Top Features
Made of 100% ultra-premium silicon material
7'' insertable length
Round bulb and above-average girth
Cost
The P-spot features a sleek curvature that's to die for… especially for people who know a thing or two about P-spot stimulation.
The use of high-quality silicone makes it one of the easiest-to-clean male masturbators around.
You'll appreciate the groove (in the lower shaft) that allows for an easy grip, while the firm silicone will keep the toy firmly tucked as you pleasure yourself.
>>Check the best deals for the Tantus Silicone P-Spot Anal Vibrator<<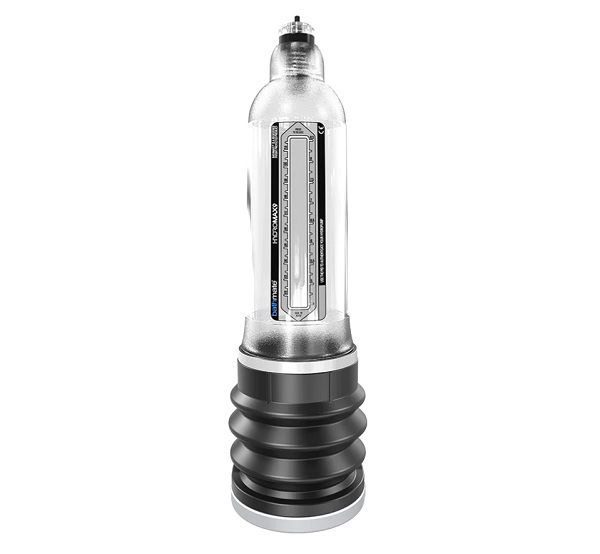 Top Features
Fits sizes 7-9''
Improves sexual prowess
Offers 60-day money-back guarantee
Cost
The Bathmate HydroMax 9 Penis Pump is your best bet for more confident sexual performances.
It's designed to increase your length or girth as well as sexual power after several months of use.
And although the HydroMax 9 Penis Pump looks complex, it's relatively easy to use. Just fill your pump with warm water in the bath or shower and insert your penis before sealing the pump to your body.
You'll need to build the vacuum pressure by consistently pumping out the water for about 5 minutes. For maximum gains, the manufacturer recommends using the pump around 3 times daily.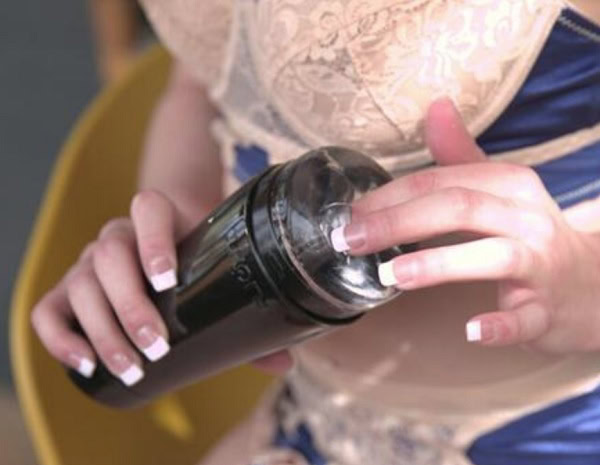 Top Features
Suitable for travel (light, compact case)
SuperSkin sleeve (hyper-realistic)
Doesn't look like male sex toys
Cost
Only 3.5 inches thick and 8 inches tall, the Fleshlight Flight Pilot is easily one of the most compact and travel-friendly male masturbator toys around.
Although 8 inches tall, the Fleshlight Flight Pilot's insertable length is 6 inches, which might be a bit of a turn-off for well-endowed guys.
While the Fleshlight Flight Pilot's outer cover is made of durable plastic, you'll enjoy the patented SuperSkin material, which is non-allergenic and latex-free.
>>Check the updated cost of the Fleshlight Flight Pilot here<<
18.  Lovense Max 2 – Automatic Cock Sucking/Vibrating Machine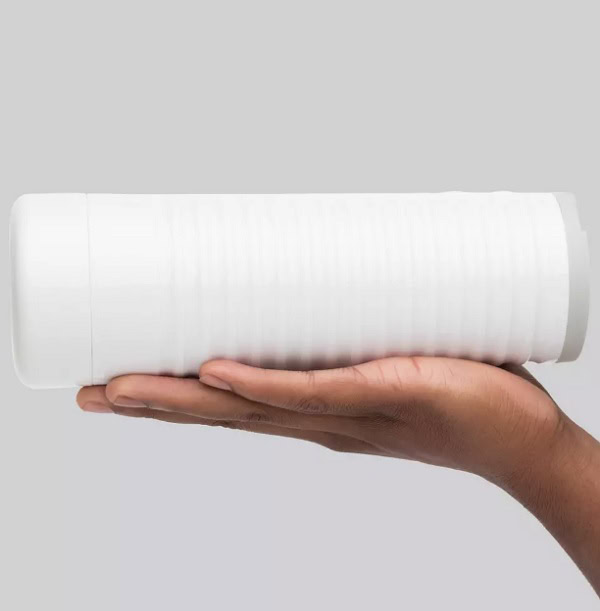 Top Features
Body safe, 100% hypoallergenic TPE sleeve
Easy to use
Adjustable air vent
Cost
Your search for dual-stimulation male masturbator toys ends with the Lovense Max 2, one of the top-performing products on the market.
The cock sucking sensations are realistic, courtesy of the toy's multi-textured sleeve.
And the fun doesn't stop there as you can connect the Lovense Max 2 to the Lovense Remote app and enjoy thousands of sucking and vibration patterns.
The Max 2 is also suitable for long-distance play, which allows you to defy geographical boundaries and enjoy real-time intimacy with your partner.
What more can you ask for?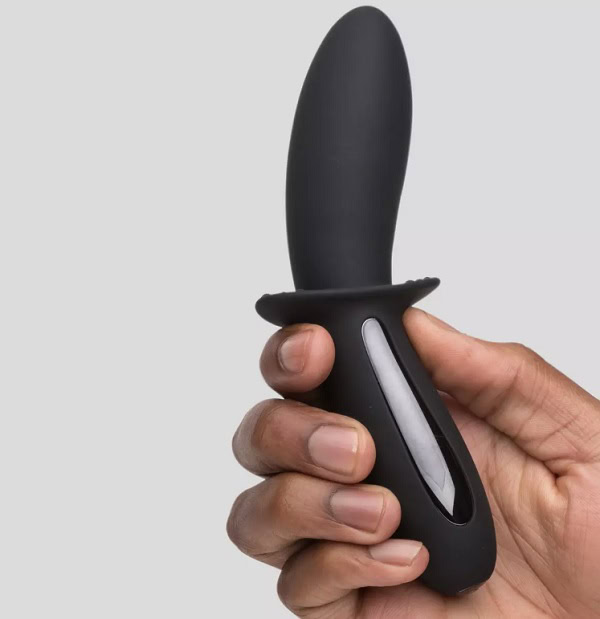 Top Features
Remote control functionality
Bulbous tip allows for easy insertion
Textured, well-flared base soothes the perineum
Cost
If you're looking for male sex toys for massaging the prostate, then you need not look any further than the Mantric Rechargeable P-spot vibrator.
The P-spot vibrator features a powerful motor that manages 7 different vibration modes, while the LED panel at the base allows you to identify your favorite mode.
Convenient.
In terms of design, not too many male masturbator toys feature a bulbous, carefully curved shaft that smoothly massages the prostate.
And since the Mantric Rechargeable Prostate Vibrator comes with a remote control, you can enjoy unlimited hands-free play, provided the toy is adequately charged.
Point to note, though, while the vibrator is waterproof, the remote isn't and shouldn't come into contact with water or any liquids. Be careful!
>>Check the best deal for the Mantric Rechargeable P-spot Vibrator here<<
What Are Male Masturbators Exactly?
Penis Strokers
Penis stokers like the SUPERSEX Stroker are male masturbator toys with soft inner linings that cover the penis to provide stimulation when moving up and down.

Most penis strokers feature silky smooth internal material that is usually ribbed to create that much-needed sensation.
Like other types of male sex toys, you'll need to use generous amounts of lube to make the experience seamless and super enjoyable.
Stokers are some of the most versatile male masturbator toys around, as the open-ended types work well for both solo and couple play.
Fleshlights
Fleshlight is a popular brand that specializes in male masturbator toys that require penile insertion. The brand specializes in a wide range of male masturbator toys, from oral sex toys to anal and vaginal sex toys.
The good thing about Fleshlights is that they come in different shapes, designs, and sizes to suit user preferences. So whether you're into anal, vaginal, or oral play, there's a Fleshlight product that's guaranteed to blow your mind away.
There are even pornstar Fleshlights based on the real genitalia of pornstars, like the Autumn Falls Fleshlight we covered earlier.

Automatic Male Masturbators
Automatic male masturbators like the Autoblow AI are toys designed to sexually stimulate men through rotating or vibrating parts. These male masturbator toys come in a wide range of styles and different capabilities in terms of vibration and speed.

Perfect for hands-free play, automatic male masturbators create sensations that mimic sexual intercourse, whether anal, oral, or vaginal. They're usually controlled in several ways, including smartphone apps, remote control, or buttons.
Penis Vibrators
Penis vibrators like the FUN FACTORY Cobra Libre II are male masturbator toys designed to stimulate the penis through vibrations, whether gentle or vigorous. Some penis vibrators are easy to use, while others come with more complex features that enhance their usability.

Either way, most of these male masturbator toys feature adjustable speed and vibration settings that stimulate target areas in the penis. While some penis vibrators are worn like sleeves on the penis, others are handheld, depending on the sensations desired by the users.
Cock Rings
Also known as penis rings, cock rings are male masturbator toys meant to be worn at the base of the shaft. They can also be worn around the testicles and penis.
These unique types of male masturbator toys are designed to enhance erections and delay ejaculation. Some cock rings, like the Lelo TOR 2, feature multiple vibration settings that help improve solo or couple play.

Cock rings are also very popular for men with ED, as the help to prolong erections.
Prostate Toys
Prostate toys, also called prostate massagers, are male masturbator toys specifically designed to stimulate the prostate. These toys usually feature a curved shape to reach (and massage) the prostate.
And since prostate massagers come in different shapes and sizes, it is crucial to choose one that works best for you, depending on experience.
Vibrating prostate toys like the Lovense Edge 2 can pack up massive power for the ultimate stimulation, while the NJOY Pure Wand is better for controlled massages, especially for people getting started with anal play.

Male Masturbator Toys FAQs
What Type of Lube Should I Use With Male Masturbators?
The best type of lube to use with male masturbator toys usually depends on the type of product you're using.
Water-based lubricants are usually the most recommended option for people using male masturbator toys as they do not cause any damage.
However, you can also use silicone-based lube when using non-silicone male sex toys. Here is a quick rundown
Water-based lubes don't last long, but are safe to use with everything
Silicone-based lubes last longer, but cannot be used with silicone sex toys
Oil-based lubes last very long, but they DESTROY LATEX CONDOMS
So yes, when it comes to male masturbation toys, water-based lube is usually a good way to go!
How Do I Clean My Penis Stroker?
To clean your penis stroker, you'll need to observe the specific cleaning instructions provided by the manufacturer. For most penis strokers, however, rinsing with warm water should help remove lubricants or bodily fluids.
You'll then need to apply mild soap or your preferred sex toy cleaner, using your fingers to access the hard-to-reach or ribbed areas. A final rinse with warm water will then be needed.
How Do I Clean My Fleshlight?
Cleaning your Fleshlight is crucial to keeping it hygienic and safe for use, especially since their internal linings are made of their patented material Super Skin.
These toys require more care than your average penis stroker!
The first step should be removing the sleeve from the case and rinsing it with warm water to remove bodily fluids or excess lubricants.
You can apply Fleshwash (a small amount) or your preferred toy cleaner both inside and outside the sleeve, using your fingers to scrub the inside areas, paying particular attention to the textured areas.
Next is to rinse thoroughly before allowing it to air dry before the next use.
DO NOT
Use regular soaps and detergents
Clean the Superskin too aggressively
Store it away before it has fully air dried
If you try to put a damp Fleshlight away before it's dry, it can get moldy. No one wants a moldy Fleshlight.
Got more questions about masturbation? Planned Parenthood has an interesting Masturbation Facts Page to check out.
The Top Male Masturbator Toys – Wrapping Up
Now that we've taken a closer look at some of the best male masturbator toys, you should be well-placed to choose one that works best for you.
The Autoblow AI is arguably one of the best male masturbator toys, as it uses AI technology to customize strokes and vibration patterns. Plus, it's super quiet, allowing you to do your business without much worry. 
If you prefer compact male masturbator toys, then you can try out the Fleshlight Quickshot Vantage, which is tiny enough to fit anywhere and is super affordable. 
Whichever toys you choose to use, remember to practice proper hygiene to ensure it lasts long and remains safe for use. It's also advisable to apply a generous amount of water-based lube before using a toy, as it makes the experience more enjoyable.
Remember, it's never that serious… so go on and bring your wildest fantasies to life! Lay back, open up some sites like Chaturbate, and have yourself an enjoyable evening!