Despite all the unbacked claims of doom, male masturbation toys and the act of self-pleasure is, nowadays, a normal day in the office for everyone with a penis.
In fact…
A study by JAMA pediatrics showed that more males (73.8%) reported masturbation than females (48.1%) across all the participating age groups.
The numbers don't lie.
Just because you are having sex alone doesn't mean it should be dull and uncharismatic. Heck no!
The adult market (modern man's savior) is loaded with helpful and exciting penis strokers, prostate massagers, vibrating cock rings, and butt plugs to give you ultimate thrills during self-pollination.
Having said that…
Male sex toy manufacturers have seen to it that the best male masturbators come in the most comfortable shapes and sizes with the right bells and whistles to toot your horn.
So, are you ready to break the myths and stigmas surrounding male masturbation toys and self-pleasure in men?
Let's dive in.
Why Are Most Men Embarrassed About Using Male Masturbators?
Male sex toys are wrapped around tons of myths and misinformation. Nonetheless, they too, deserve their flowers.
You see, generally, men have been in the closet about their solo routines for the longest time.
But from ages past, men have publicly bragged about their sexual exploits in loud, sometimes boastful tones, but sex toys never feature among these fetes.
Why?
Men were traditionally depicted as sexual beasts that could conquer any living thing that crossed their path.
So, "who needs male masturbation toys doing the work for them?", right?
Male sex toys were always seen as 'gay' and nothing a straight man should be proud of – so they never saw the light of uncurtained windows.
Among the misconceptions that drove men away from the thought of calling upon male sex toys, the leading ones include:
Male masturbation can cause erectile dysfunction (a blatant lie)
Nothing good comes out of masturbation (unproven)
Men lose their sexual prowess after using male masturbation toys (says who?)
Male masturbation is not normal sexual development (deserves a Myth of the Century award)
Excessive masturbation is physically dangerous (well… there's some truth in that)
Until sexual wellness researchers began to shed light on this subject, there was a lot of contradicting information making the rounds.
Still…
Instead of uncovering horrifying possibilities, research shows that male masturbation toys hold the future of male pleasure. According to Healthline, there are no physically harmful effects drawn from constantly beating your meat.
On the contrary, taking some time to please yourself – especially with the aid of male sex toys – is the best way to quickly release the chokehold on your balls and explore your sexual switch.
Male Sex Toys 101 (Vibrating Cock Rings, Prostate Massagers, and Everything Nice)
All the information about male masturbators is openly available for free on the internet, but since I am already on the subject, why don't I break it down for you?
Here are the main types of male masturbators that both gay and straight men can enjoy, with honorable mentions of the best male masturbation toys in each category to try out.
1. Fleshlights & Strokers
Fleshlight™/strokers are soft, stretchy tube-like sleeves that recreate the feeling of a vaginal, oral, or anal orifice.
They are modeled to feel and look like the real thing, with varying textures ranging from nodules, ribs, and ridges in the interior surface to give your member a heavenly massage with each thrust.
Some strokers, like the Fleshlight Turbo, are closed on one side but accommodate up to 7-inch peens, making it a good fit for small to medium-hung studs.
For the well-endowed folks, open-ended strokers like the Fleshlight Quickshot Vantage give out the best hand-made strokes. This male penis stroker can take any size and girth and still deliver bliss.


2. Prostate Massagers
For lovers of anal play, a prostate massager is what you need for that sizzling razzle-dazzle in your tank.
They work by stimulating your prostate gland (resting a few inches inside the rectum) which normally rests behind your rectal wall, about 2-3 inches inside you.
These glorious beasts of anal stimulation are smoothly-crafted silicone, TPE, glass, or stainless steel shafts with bulbous heads and, some, outstretched arms that exert pressure on your prostate glands and perineum all at once.
Currently, you'll find two types of prostate massagers in the male masturbation toys market – vibrating and manual prostate massagers.
With that out in the air…
There are also vibrating butt play models like the Aneros Helix Syn V, which can work either as a manual or automatic p-massager, depending on your preference.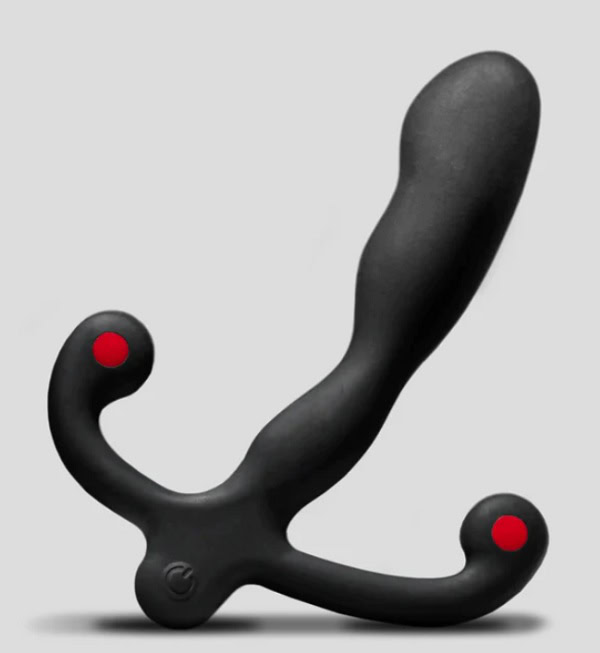 Also, the HelixSyn V is a good place to start your male sex toys journey if you're into butt plugs and anal play. It's one of the best prostate massagers for a reason.
3. Penis Vibrators
Penis vibrators are male masturbators like vibrating cock rings that are placed at the base of the penis to stimulate your member with sensual vibrations.
However, you can get toys like the Fun Factory Cobra Libre which are made with solo penis vibration in mind.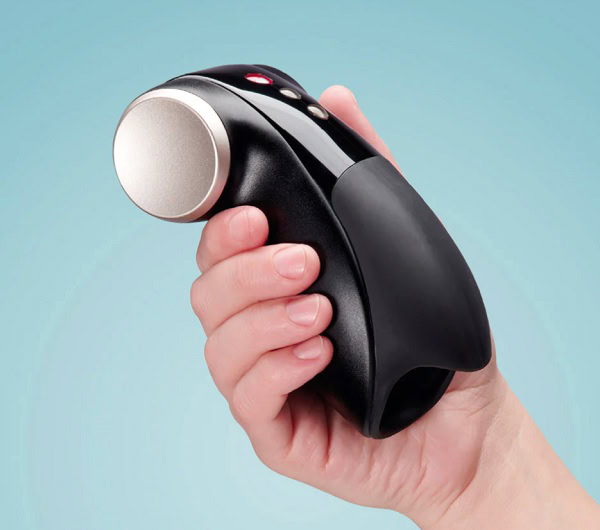 They are best experienced with a partner, though solo use also produces eccentric orgasms if done well.
Some strokers, like the Fun Factory Manta, also come with vibrating capabilities that give you double the pleasure when incorporated with oral play.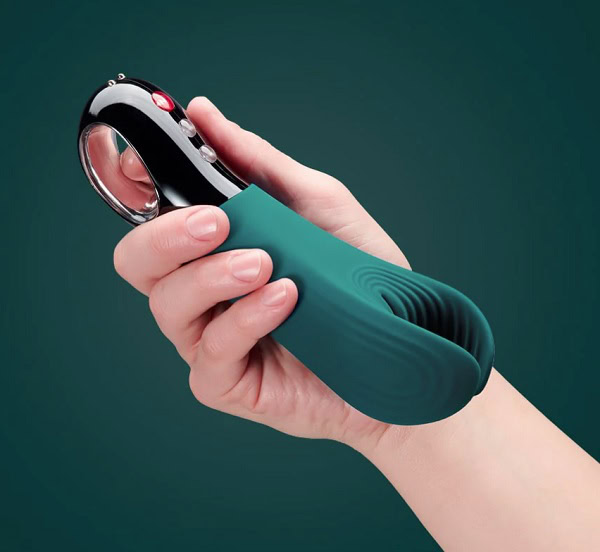 4. Automatic Male Masturbators
Might I interest you in automatic male masturbators that do all the handy work for you?
Among the best things technology has to offer sits automated male masturbators that come with stretchy, smooth silicone sleeves and powerful vibrating mechanisms to give you the best hands-free orgasms.
The Autoblow AI, for instance, recreates the best blowjobs to ever come out of a machine. On top of that, it connects to the internet, so you can download and experiment with other users' presets.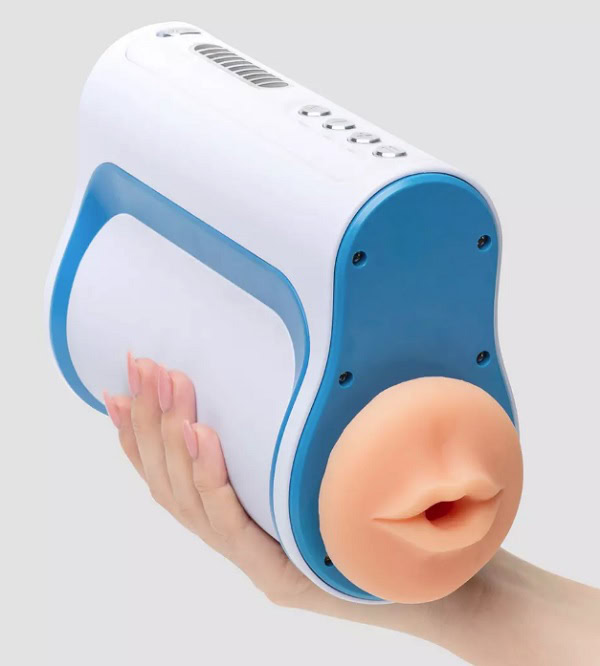 How cool is that?
On the other hand, the Fleshlight Universal Launch is another popular top pick among modern hedonists. It's compatible with the regular-size Fleshlight stroker sleeves and just needs to be worn and turned on to melt your mind.
It even comes with a smartphone holder so you can watch the best Onlyfans accounts while getting your rocks off!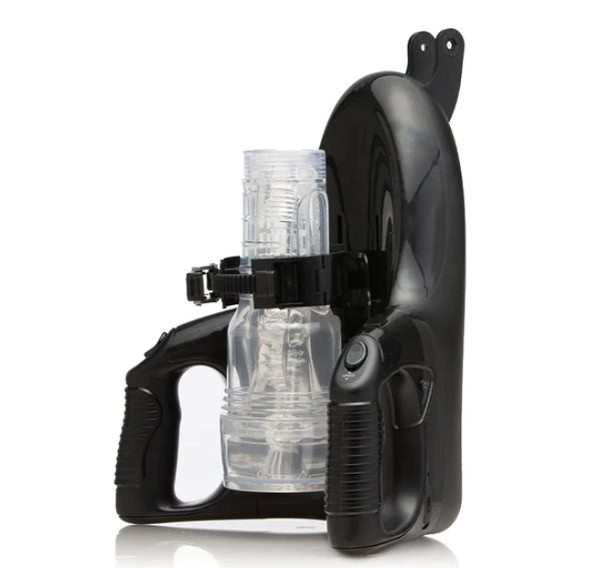 5. Cock Rings
Cock rings are multiple-use male masturbators used to enhance and sustain penile erections for optimized pleasure and performance.
Whether you have erectile dysfunction or just want to last longer in bed, a good cock ring should come in handy.
The best ones are made from silicone, which makes wearing pleasant, while some, like the Lelo TOR 2 Cock Ring, have a vibrating feature that you can use to stimulate your partner's clit, taint, or other erogenous zones.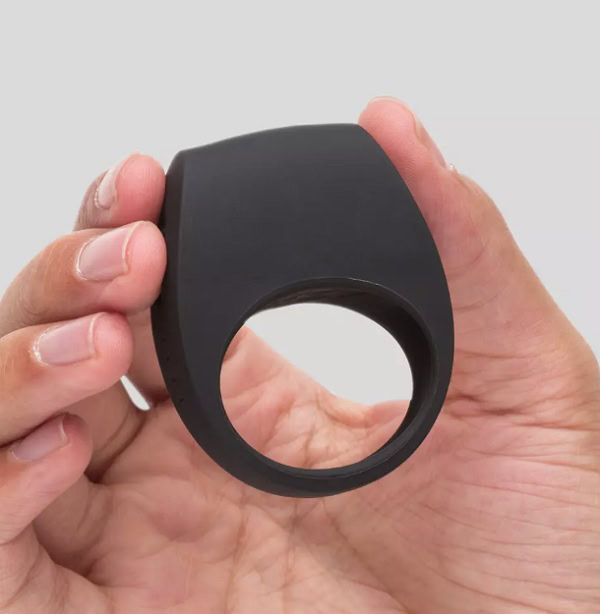 Get creative!
Other models come with an extension ring for holding your balls in place. These are highly effective since the extension straps that go around the base of your scrotum are just as comfortable and enhance your erections even more.
Why Men With ED & Performance Anxiety Love Cock Rings
According to Verywell Health, erectile dysfunction (commonly abbreviated as ED) is the inability to achieve or maintain an erection for suitable sexual fulfillment.
ED is a condition that mostly affects men in their 40s, and the risks increase with age.
Most men with ED would naturally run to medication drugs like viagra without considering the non-drug treatments like cock rings or even penis pumps first.
A cock ring is an elastic or solid band that can be worn to sit snuggly at the base of your penis, restricting blood flow and eventually giving you more powerful erections.
This is the best way to achieve firmer and long-lasting erections that you can also regulate manually.
Cock rings can also be used as part of a comprehensive treatment plan that includes:
Medication known as PDE5 Inhibitors
Injectible drugs
Therapy/counseling
Lifestyle adjustments like regular exercise!
Check in with your doctor today to know which cock ring best suits your needs (whether for ED treatment or pleasure).
Are Gay Men More Open About Using Male Sex Toys?
In my opinion, gay men are generally more open to the adventures of male masturbation toys compared to a huge number of straight men.
This, I suspect, is because they are more in sync with their sensual side and open to trying out new things that'll make them have fuller sexual lives.
Presumably, gay men also have less pressure to be "masculine" in the sense of trying to "prove themselves" and show that they "don't need sex toys". For them, it's just another way to heighten your pleasure.
On the other side of the tracks…
It's no secret that straight men have lots of ground to cover when it comes to male sex toys.
Why, you ask?
Well, this is because most are still limited to enjoying pleasure only from the peen and (in a few cases) the taint. It's still 'an issue' for some of them to exploit other orgasm-inducing avenues like anal stimulation.
But even for Fleshlights and regular penis toys, there is an undue amount of hesitation still!
Perks of Using Male Masturbation Toys
The best thing about taking matters into your own hands is that you have a plethora of options to pick from among the multitude of male sex toys currently available.
Here are some amazing benefits of ditching your socks for male masturbation toys:
a. It Helps to Relieve Tension
Stress is a constant part of our daily lives, and more often than not, sexual release goes a long way toward easing our minds.
With the right male masturbators in hand, a quick wank fills the position that would have been occupied by a lover, eventually relieving you of the lonely chills.
b. You Get to "Practice" For Real Sex
Like any good skill, sex is perfected through adequate practice. An excellent example of a male sex toy that helps with men's stamina is Fleshlight's STU model.
These types of masturbators help you master the subtle art of edging.
In a nutshell, it's basically learning how and when to fasten/slow down the ride – only firing your load when it's time to make a statement.
c. It Improves Blood Circulation
Believe it or not, the more you jerk off, the stronger your heart pumps.
You read that right…
Regular sexual exercises increase blood circulation around your body. Popping the trunk regularly and doing some runs with a male masturbation toy has been proven to improve your blood flow and get your heart rate up.
Studies conducted by the American Heart Organisation, primarily in young married men, showed that sexual activity with a person's usual partner is comparable to mild to moderate physical activity (the equivalent of climbing 2 flights of stairs, on average).
d. Sex Toys Are Accessible!
Nobody knows what might trigger the urge to get laid and when it may strike. Male masturbation is the most accessible way to lay off the urge when it comes knocking.
Your partner may be away, or you might not have one, so male masturbation toys should become your next available option for getting laid.
What's more…
Male masturbation toys are portable and travel-friendly.
Also, the vibrating models are either rechargeable or use disposable batteries, so you can call upon them in your time of need.
e. They Help You Discover Your Turn-Ons
According to Dr.Vanessa Cullins, Vice President of External Medical Affairs at Planned Parenthood of America, regular masturbation is a great way of finding out what sets your pants on fire without the risk of contracting STIs.
So you should experiment with your kinks. Try out male sex toys like vibrators, prostate massagers, cock rings, and even butt plugs.
You might surprise yourself.
You'll find yourself (and your partner) enjoying the added spice from your sex toys.
f. You Get Improved Sleep
Do you know how women always complain that most men fall right to sleep after finishing the business?
It turns out that masturbation, including ejaculation, is a way to attract quality sleep.
If you've been having trouble falling asleep, try knocking one off – it never fails to do the trick.
How to Choose the Perfect Male Masturbation Toys
Looking for a guide to the top male masturbation toys? Here are some pointers to consider when picking out your perfect match.
1. Choose the Right Material
To be safe from allergies, choose male sex toys made from allergen-free materials like Silicone and stainless steel.
Most plastic, rubber, and latex toys are known to induce allergic reactions since they have porous surfaces that harbor and breed bacteria from all the gunk from sexual activities.
2. Know Your Personal Preferences
It is best to pick out male sex toys based on what you like and enjoy. If anal play is your thing, butt plugs and a prostate massager are your best option.
For those who enjoy penis stimulation, vibrating/non-vibrating Fleshlights and strokers will work wonders for you.
Many penis stroker toys like Fleshlights also come in different orifice options depending on your sexuality, so keep that in mind too!
3. Stay Within Your Budget
It will not be fair to spend a larger percentile of your earnings or savings on expensive male masturbation toys. There are lots of affordable male masturbation toys like the Tenga Eggs that sit within everyone's pocket.
On the other hand…
Do not compromise price over quality. The higher-priced male masturbation toys are loaded with exciting features, so find a balance and go with it.
Male Masturbation Toys – FAQs
How Do I Certify that My Male Masturbation Toy Is Authentic?
You can certify your male masturbation toy is authentic by just buying the unit from the manufacturer's official site.
Alternatively, make sure you buy from trusted retailers like LoveHoney.
A lot of people end up buying counterfeit or faulty male sex toys, so buying from the parent store saves you from the trouble and risks of fakes.
Most sex toy manufacturers have online stores that ship to specific locations.
Users who purchase their male masturbators from third-party sites are at a higher risk of getting duped into buying counterfeit products that may malfunction or produce less expected results.
What are the Best Materials for Male Masturbation Toys?
The best material for male masturbation toys currently is smooth, non-porous, skin-like silicone.
Others include borosilicate glass and stainless steel since they're easy to clean and provide stronger stimulation for folks that prefer firmer anal probes.
To stay clear of allergies, avoid male masturbation toys made of plastic, latex, and PVCs, as they may incite allergic reactions on sensitive skin.
What is the Most Preferred Lubricant for Male Masturbation Toys?
The most preferred lubricant for male masturbation toys is water-based lube since it has a universal application.
On the flip side, it depletes easily since it is not as thick as silicone lubricants.
Silicone lubricants, on the other hand, are an amazing choice for male masturbation toys, but only for sex toys made from anything that's not silicone.
Using silicone-based lube on silicone toys will degrade their surface, making them unsafe to use on your body.
Breaking The Stigma of Men's Sex Toys – Takeaway
We hope you've been enlightened with all the nuggets of sexual wellness wisdom we've highlighted here today.
Changing your perception of male masturbation toys and using the best male masturbation toys goes a long way toward your sexual awareness and overall satisfaction.
Shying away from what is now a socially accepted and sought-after practice does no good to you at all.
It all starts with taking a leap of faith and trusting technology with your desires.
Discover the fireworks waiting on the other side with the huge variety of butt plugs, prostate massagers, cock rings, and strokers available for experimentation and overcome the stigma of using male masturbation toys.
Hope you're ready to rock…!