It's 2019 and the vibrator is more popular than ever.  Over 68% of American women reported trying one at some point, and more vibrators are sold than any other type of sex toy, including dildos.
Compared to the 1970s, when only 1% of women had tried a vibrator, they've come a long way.   In fact, it took over 100 years of refinement and evolution for vibrators to become the sex toy legend they are today, and it all started with the very first vibrators in the late 1800s.
Hyteria and The First Vibrators
The first electric vibrator was created by Dr. J. Mortimer Granville in the late 1880s and it was about the size and shape of a hairdryer.  He called it a percussor, not a vibrator, and sold it as a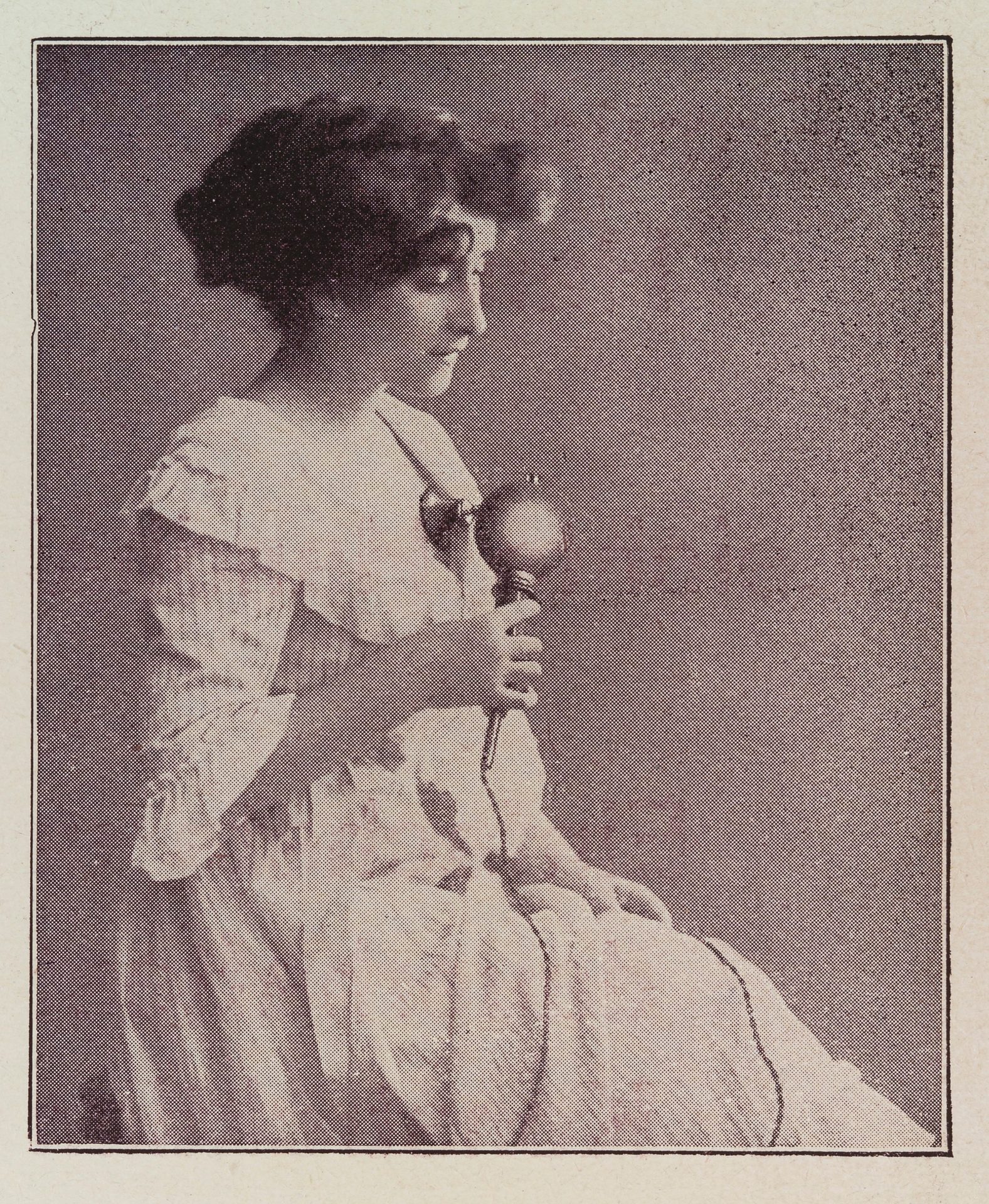 device to treat ailments like indigestion, constipation, and muscle aches.
Did people use these early vibrators to masturbate though?
Some sex toy scholars think so, but it's been under intense debate.  There's a couple of different theories.
Rachel Maine's 1999 book Technology of the Orgasm claimed that vibrators were invented to treat Hysteria, a now debunked disease.  To treat the condition, doctors had performed vaginal massages to induce orgasms.  They had to masturbate so many patients, that they invented sex machines, makeshift vibrators, and eventually bought up Granville's new vibrator to make their "massages" quicker and easier to deliver.
This theory made for a good story, and was cited by dozens of articles including big magazines like Vice and Cosmopolitan.  A 2011 comedy called Hysteria was based on the Maine's book too, and showed Granville inventing the 1880s vibrator to meet the demands of women lining up at his clinic for massages.
The more likely theory

A new 2018 study debunked all of Maine's sources and showed that her version of vibrator history was more fiction than fact.
The paper, titled A Failure of Academic Quality Control: The Technology of Orgasm, is co-authored by Hallie Lieberman who also wrote Buzz, a sex toy history. It shows there's no evidence that any doctors masturbated their patients, and while it may be possible a few did, it wasn't the norm like Technology of the Orgasm (and everyone citing it) made it seem.
So sorry to kill your buzz, but it turns out the vibrator has less sexy beginnings.   It just started off as a simple massager and medical device, marketed to relieve constipation, indigestion, aches & pains, irritability, arthritis, inflammation, and tumors.
Vibrators become more common as American households got on the grid.  One advertisement for the Lambert Snyder in 1907 read "Relieves all suffering. Cures disease" "Sends blood rushing into congested parts, removing disease and pain."
An ad for the Bebout vibrator in 1908 perhaps hints at the vibrators sexual potential:  "Gentle, soothing, invigorating and refreshing.  Invented by a woman who knows a woman's needs."
Betty Dodson & The History of the Magic Wand
As a sex toy, the vibrator remained underground for its first 80 years.  Some of the earliest recordings of it being used for masturbation were in stag films like the 1949 nun's story.
Things really started to take off when Hitachi released the Magic Wand vibrator in 1968.  Sold as a back massager, it wasn't long before people realized that it was the perfect masturbation machine.
The wand was featured in Liberating Masturbation, one of the first books on masturbation for women.  Written in 1974 by Betty Dodson, it showed people how to masturbate with the magic wand using the 'Betty Dodson' method.  To do the method you had to place a towel over your bits to dampen the Magic Wand's powerful vibes.  You could fold the towel to decrease the strength of the vibrations as much as you needed.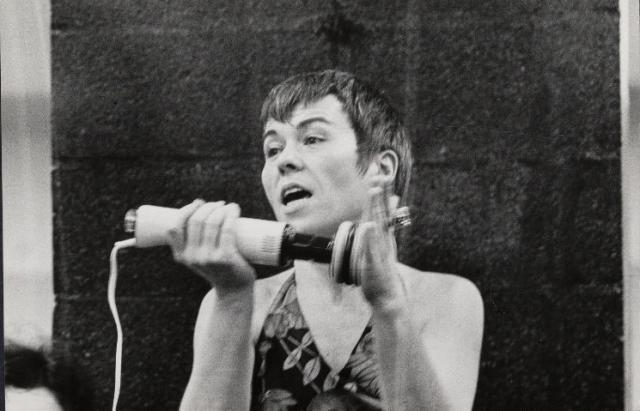 Throughout the 1970s Dodson also put on masturbation classes in her apartment called bodysex workshops.  As soon as you entered her class, you were required to remove all your clothes, grab a magic wand, and join a circle to learn from the master.  After class, Dodson had spare magic wands students could borrow until they got their own.
Some of Betty's students went on to found the most influential sex shops of all time including Good vibrations, Eve's Garden, and Babeland, which in turn helped inspire other woman-owned sex shops to start up.
History of the Rabbit Vibrator
In the 1980s, vibrators were taking off in Japan, but it was still illegal to sell any objects that looked like penises.  To get around the law, Japanese sex toy companies made their vibrators cute using animal shapes and bright colors.
They put turtles, elephants, dolphins, beavers, kangaroos, and rabbits on their vibrators.  Out of all the styles they tried, the rabbit style really stuck: their ears were perfect for clit stimulation and rabbits were already a sex symbol of the animal kingdom.
By the 1990s rabbit vibrators were being imported into the USA by the company Vibratex, but things really took off when it hopped its way onto Episode 9, Season 1 of Sex and the City.
The Rabbit Goes Viral
In the 1998 episode the Turtle and the Hare, Charlotte gets so addicted to her rabbit vibrator that her friends have to stage an intervention to get her out of her apartment.  This episode introduced mainstream America to how powerful a vibrator could be, and rabbits were flying off the shelves.  This episode, combined with the dawn of online shopping, helped the store Anne Summers sell a reported 1 million rabbit vibrators in the 12 months after it opened its online store in 1999.
Another Sex and the City episode in 2002 "My Motherboard, Myself" showed Samantha masturbating with the Magic Wand.  After the episode aired the Magic Wand was sold out in stores across the USA.
Vibrators Today
In the 2000s and 2010s, vibrators have gained new superpowers, they're now waterproof, rechargeable, and have switched to using materials like medical-grade silicone.
You can choose from tons of styles: bullets, wands, eggs, rabbits, clit vibes, g-spot vibes, pulsators, or couples vibrators.  Each designed to be ideal for different occasions, anatomies or personal preferences.
As for looks, Vibrators have become more eclectic and diverse.  You'll find playful, elegant, colorful, and kinky vibes, some that are as much art as they are functional pleasure objects.
Vibrators in 2021 and beyond
Companies like Emojibator are pushing Vibrators to new heights, and packing them with the latest tech.  Chickie vibrates and creates suction at the same time, a whole new type of discrete vibrator.   Shark is one of the first inflatable silicone vibrators, allowing you to change its shape and its vibrations.
As for the distant future, anything is possible!  Some sex toy scholars like Hallie Liebermann have suggested that vibrators should be covered by insurance, (after all, Viagra already is) and who knows, maybe by 2050 we'll see vibrator ownership reach 90% or higher.
Sources and further reading
Buzz, The Stimulating History of the Sex Toy